Virgin River Season 5: Release Date, Cast And Other Things We Know About The Series
Virgin River will return to Netflix for Season 5!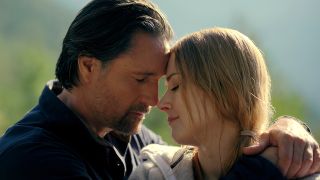 (Image credit: Netflix)
Millions of romantic drama lovers with a Netflix subscription were delighted last year when a new season of Virgin River debuted in July. However, if you're anything like me, you quickly binged those episodes (through that surprising Season 4 ending) and have now spent many months eagerly awaiting any and all info on the new season. Luckily, we do now know quite a bit about what's to come when Virgin River Season 5 hits the 2023 TV schedule.
Get ready to watch the sun set on a mountaintop, because we've got details on the release date, who'll be returning to the show, some plot details, and much more information, below!
What Is The Virgin River Season 5 Release Date?
Head to your version of Jack's Bar for a celebration, because early August 2023 saw Tudum reveal that Virgin River will return for its fifth season on September 7! We were told in May that the release window would be in fall 2023, so we can all be thankful that those at Netflix were able to stick that landing. Also, showrunner Patrick Sean Smith confirmed to TVLine in July 2022 that "Season 5 picks up right after Season 4" and "there's no time jump" between the two. WOOOHOOO!
However, not only does this debut put our wait for new episodes at over a year (the fourth outing released in July 2022), but, for the first time ever, it was also announced that the season will be split into two parts. This is a bit of a bummer, but at least we won't have too long to wait for the remainder of the season. The last two episodes are focused on the holiday season, and will be released on November 30. At least it's guaranteed to come in 2023. We love it, so we can wait!
There Will Be 12 Episodes In Virgin River Season 5
Season 4 surprised us by delivering two more episodes than usual, for a total of 12, as opposed to the 10 episodes we saw in Seasons 1-3. Luckily, Season 5 will follow suit, and we'll be able to see another 12 episodes when the beloved series returns, with 10 of those coming to us in September and the last two arriving in November.
The Main Cast Is Returning
In the streamer's July 2022 Tudum announcement that filming had begun on Season 5, we were shown a screenshot of the cast's first table read for the season, which was done over Zoom, and everyone in the full main cast of the drama was present. This means that we can expect to see Alexandra Breckenridge (Mel), Martin Henderson (Jack), Colin Lawrence (Preacher), Annette O'Toole (Hope), Tim Matheson (Doc), Zibby Allen (Brie), Benjamin Hollingsworth (Brady), and Sarah Dugdale (Lizzie) all return to the show.
Additionally, that photo showed several other actors who were in attendance for the reading, meaning that fans will also see Mark Ghanimé (Cameron), Kai Bradbury (Denny), Marco Grazzini (Mike), Chase Petriw (Christopher), Teryl Rothery (Muriel), and more continue their characters into Season 5!
There Are New Cast Members, But We Don't Know Who They're Playing Yet
Every season has brought in some new folks to help spice things up, and Season 5 will be no different, with additional cast members set to keep the drama flowing. The only new series regular we know of right now will be Battlestar Galactica's Kandyse McClure, whom TVLine confirmed. There are also several new recurring cast members, in the form of Gabrielle Jacinto, Libby Osler, Miranda Edwards, Keith MacKechnie, Darcy Laurie, and Michelle Addison. Again, we don't know who they're playing or how they fit into the story, but I can bet that Virgin River will make good use of them!
The Season 5 Trailer Shows Mel And Jack In A Good Place, But Danger Is Looming
If you're still reeling from that last minute reveal in the Season 4 finale, it turns out that while things between Mel and Jack appear to be better than ever, there will still be lots of drama, and danger, afoot. The Season 5 trailer, which was released in August 2023, holds a surprise that I doubt most fans were expecting. Take a look!
I certainly didn't have a Virgin River wildfire on my 2023 bingo card, but I'm ready to see how the town handles such a horrible situation.
Virgin River Season 5 Will See Jack Face 'Demons,' Mel Make A Major Decision, And The Wildfire Impact Everyone
As usual, it sounds like we're going to be in for a lot of changes and trials (sometimes literally), but also some good times when the romantic drama returns. Fans will, no doubt, recall that Mel is pregnant and engaged to Jack, but Tudum notes that she's now dealing with a high risk pregnancy that will lead her to a big decision about her career, while also bringing up some emotional memories about her life before coming to town. Meanwhile, Jack is doing all he can to be the best partner to Mel as they prep for parenthood, so he's having to deal with his own "demons," and (You guessed it!) tricky Charmaine. One can only hope that this means that Jack will finally tell off Charmaine, but there do seem to be other big conflicts coming.
In the showrunner's July 2022 chat with Glamour, he confirmed that the next season will keep giving viewers those comforting feels we all long for, while also upping the ante to give us stories that feel a "bit louder." This means that they are "definitely taking a more exciting approach to some of the stories" so that the upcoming episodes are "next-level," and it seems that one of those areas will be with the wildfire. Tudum's breakdown of the season in the above article tells us that the dangerous disaster will both tear some people apart while bringing others closer, so I cannot wait to see how the dynamics between townspeople change!
Now, assuming you read the section header above, I can see you still thinking, "That's great and all, but what about all the other loose ends from last season?!" Well, there's no need to worry, because executive producer and writer Erin Cardillo confirmed to Tudum that the cliffhangers from Season 4 will be addressed, noting that fans should "expect" answers to the questions we've been asking ourselves.
Denny's Life With Huntington's Disease Will Be Explored
Denny came to town as Doc's surprise grandson in the very final moments of the Virgin River Season 3 ending, and went on to become a character surrounded by suspicion for much of Season 4. It turned out, though, that a lot of his behavior was because he was hiding his fatal Huntington's disease diagnosis, and we will see how he lives with his condition in the fifth season. In July 2022, Smith told Entertainment Weekly:
Denny's burgeoning romance with Lizzie might even still be on solid ground, as they were seen nearly kissing in the trailer, so here's hoping they can actually spend some solid time together.
We Might Find Out Who Fathered Charmaine's Twins…But We Might Not
Oh, boy! This might be the major cliffhanger from Season 4 that every fan is just dying to have cleared up, but it sounds like we might not get the answer to this question by the end of Season 5. The last minutes of the finale saw the messy, problematic Charmaine (who is, yes, still pregnant, much to many viewer's chagrin) finally reveal to Jack and Mel that she lied about Jack being the father of her twins. That, of course, means that there's a different baby daddy roaming around, and he's not Todd, seeing as how she was convinced that he was going to divorce her. Here's what Smith told EW about the mystery:
OK, sounds like we might be in for another multiple season, who-shot-Jack style cliffhanger, instead of the baby daddy quandary being one of many questions I hope are answered in Virgin River Season 5. Buckle up and strap in, friends! But, know that if it turns out to be Mike, I will not be shocked!
Mel And Jack's Wedding Could Be 'Down The Road' From Season 5
Just like with the eventual reveal of who actually fathered Charmaine's twin babies, fans shouldn't count on Season 5 giving us a happy trip down the aisle for Mel and Jack, even though they finally managed to get engaged in the penultimate episode of Season 4. As the showrunner told TVLine in August 2022:
Even if we aren't treated to a wedding and another of Char's baby reveals, we all know that this show has never left us wanting for action and drama-filled twists. I'm sure it'll still be worth the wait!
Patrick Sean Smith Is Taking Over As Showrunner
Many TV fans likely don't pay much attention to the showrunner on their favorite series, but viewers should know that there will be a new captain at the wheel for the fifth season. The aforementioned Patrick Sean Smith is taking over from Sue Tenney, who acted as showrunner for Seasons 1-4.
After Smith confirmed when the fifth season would pick up, he also explained to TVLine that Tenney simply decided to move on to other projects. He has worked behind the scenes on a number of shows you're probably familiar with, including writing for Everwood, Chasing Life, and Dolly Parton's Heartstrings (the latter two of which he also executive produced), and creating Greek, so the show is in solid hands.
Season 5 sounds like it's going to be amazing! Until you can see it for yourself, be sure to check out some shows like Virgin River to get your relationship drama fix!
Your Daily Blend of Entertainment News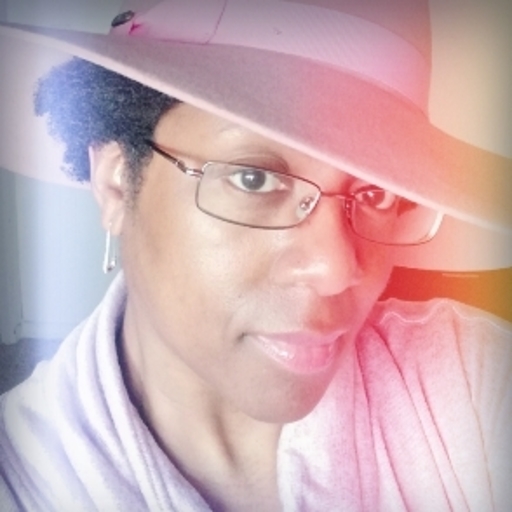 Yennefer's apprentice, Gilmore Girl; will Vulcan nerve pinch pretty much anyone if prompted with cheese...Yes, even Jamie Fraser.