Dancing With The Stars Reveals Evanna Lynch And More Celebrity Competitors For Season 27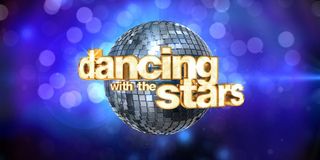 Dancing with the Stars is on its way back to the small screen, and another mirrorball trophy is up for grabs for the new lineup of celebrities and their partners. The most recent season of the show was an all-athletes edition that saw Olympic figure skater Adam Rippon emerge victorious, but Dancing with the Stars will be back to business as usual with a mixed lineup of celebs strutting their stuff in Season 27. The lineup of stars has finally been announced, and we're already wondering which will turn out to be ringers and which won't find any rhythm. Here's the lineup:
Dancing With The Stars has a healthy mixed bag of contestants, featuring a typical lineup of classic and up and coming actors, reality stars, and former athletes. Former Facts of Life actress Nancy McKeon and Dukes of Hazard and Smallville veteran John Schneider round out the veteran actors of the late 70s and 80s era, while Harry Potter's Evanna Lynch, Fuller House's Juan Pablo Di Pace, and Disney Channel Zombies star Milo Manheim represent the fresher class. The television connection continues between a former contestant on The Bachelorette and Bachelor in Paradise Joe "Grocery Store Joe" Amabile entering the competition, who despite his lack of acting experience, stands just as much a chance of winning this thing as the other competitors.
Of course, it wouldn't be Dancing With The Stars without a few familiar athletes and Good Morning America rolled out quite a few notable superstars who left their mark on the world. Olympic champion Mary Lou Retton looks to score perfect 10's amongst the judges, while Super Bowl champion DeMarcus Ware hopes to make his way to a different kind of "big show," in the dancing competition. Paralympic adaptive skier Danelle Umstead is also on for this season, and despite her diagnosis of Retinitis Pigmentosa, will still attempt to battle her way to dancing supremacy. Comedian Nikki Glaser serves one of two spots in Dancing With The Stars comedian category, and will join fellow comedian and syndicated country radio host Bobby Bones, R&B singer Tinashe, Instagram model Alexis Ren, and in rounding out the Season 27 lineup.
Well, this can go in a whole bunch of different directions! Unlike the all-athletes edition of Dancing with the Stars, it's not easy to gauge all of these celebs' physical strengths and weaknesses. Some of them bring some dance experience to the table, while others probably haven't done a whole lot of structured dancing. A lack of dance experience doesn't necessarily prevent somebody from winning the mirrorball trophy, although it certainly doesn't hurt.
The pros are a bit easier to predict. Jenna Johnson may be riding pretty high as she works with Joe "Grocery Store Joe" Amabile, after winning the all-athletes season with Adam Rippon. And Lindsay Arnold can boast the she helped Season 25 winner Jordan Fisher tap his toes to the top of the pack. That said, those two seasons were each the first victory for the respective dancers. Interestingly, the last three mirrorball winners were men, with Emma Slater joining Jenna Johnson and Lindsay Arnold as the pros who helped their partners claim the win. Slater will be back, but will this year see stronger celebrity competitors among the women?
In addition to the variables always presented by the different celebrities with their different skills, there's a variable among the pros this time around. Brandon Armstrong will make his debut as a pro in Season 27. Longtime viewers will likely recognize him as one of the troupe dancers going back to Season 24. Could he really begin to shine with a celebrity partner in Season 27?
We'll have to wait until Dancing with the Stars joins the fall TV lineup with its Season 27 premiere on Monday, September 24 at 8 p.m. ET on ABC. The show is getting a spinoff, called Dancing with the Stars: Juniors, next month as well, with a past Dancing champion as one of the judges.
Your Daily Blend of Entertainment News