Agents Of S.H.I.E.L.D.'s Clark Gregg Explains The MCU Crossover That Still Holds Up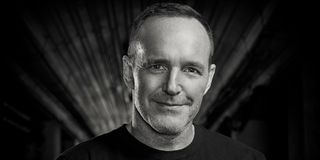 Agents of S.H.I.E.L.D. is fast approaching its series finale. The Marvel show has had a good run, with seven seasons filled with time travel, battles with HYDRA and aliens. Agents of S.H.I.E.L.D. originally picked up following Agent Phil Coulson's "death" in 2012's The Avengers and has since included a number of MCU connections. However, there's one particular MCU crossover that still holds up in Clark Gregg's eyes.
While a number of MCU actors are moving from the films to star in Marvel's upcoming Disney+ shows, Clark Gregg was the first to make that transition with Agents of S.H.I.E.L.D. However, despite its origins, the series ultimately moved away from its MCU connections the longer it was on. Speaking with CinemaBlend and others during a recent roundtable, Gregg discussed his experience on the show as it evolved and explained which of S.H.I.E.L.D.'s MCU connections he believed withstood the test of time. In his words:
As a refresher, Bill Paxton played John Garrett, an agent of S.H.I.E.L.D. who was revealed to be working with HYDRA. Garrett famously recruited Grant Ward, who cozied up with Coulson's team before betraying them at the end of Season 1 in one of the best Agents of S.H.I.E.L.D. twists. Unfortunately, Paxton died in 2017. However, in a nice tribute, his son James Paxton joined the show in Season 7 to play the younger version of Garrett.
All told, Agents of S.H.I.E.L.D. moving further away from the MCU has had its benefits. Sure, Samuel L. Jackson never reprised his role as Nick Fury on the show after its first season, but the ABC series managed to hold its own regardless. In that vein, Clark Gregg went on to discuss the upside to disentangling Agents of S.H.I.E.L.D. from the MCU movies. Here's what he said:
I agree, it definitely "freed up" the writers. I don't think they would have been able to do things like the Framework storyline in Season 4 or catapulting the agents into the future and outer space in Season 5 if Agents of S.H.I.E.L.D. had remained so closely connected to the MCU films. By exploring its own storylines with "whatever pieces" were left in the Marvel sandbox, the ABC series became all the better for it.
Agents of S.H.I.E.L.D.'s two-hour series finale (!) will air on Wednesday, August 12 at 9:00 p.m. ET on ABC. For more on what to watch, be sure to check out our 2020 fall TV premiere guide.
Your Daily Blend of Entertainment News