Watching Live Sports On Hulu Live TV: 8 Things To Know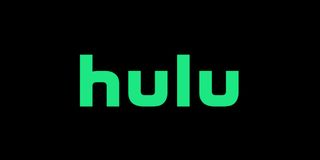 CinemaBlend participates in affiliate programs with various companies. We may earn a commission when you click on or make purchases via links.
For the longest time, anyone who wanted to watch live sports either had to deal with the nuisance of an external or internal antenna or fork over the cash for an expensive cable or satellite package that required extended contracts and ever-increasing monthly fees. Then came services like Hulu Live TV, Sling, and YouTube TV that offered an alternative to the traditional setup and allowed customers to start and stop as they pleased and offered rates that didn't increase month-to-month.
But when jumping from the safety of your DirecTV, Dish, Spectrum, or Comcast subscription it can be hard to decide on which service you want to use. Questions about the price, availability of channels (both regional and national), and other creature comforts always come to mind. So, instead of sending everyone on a wild goose chase around the internet, we've put together a quick rundown on Hulu Live TV's live sports options and some pretty amazing features that make it a viable option for all the diehard sports fans out there.
Here's How Much Hulu + Live TV Costs And What Is Included
A Hulu + Live TV subscription will cost you $54.99 a month (following a seven-day trial), and best of all, there are no equipment rentals or extra fees each month. With that monthly subscription, you get access to more than 65 live and on-demand channels, including sports, lots and lots of sports, the ability to watch on two screens at the same time, and DVR functionality (more on that in a bit) There are some additional features like premium movie channels, but you will already have plenty to choose from as soon as you hit "subscribe."
By subscribing to Hulu Live TV you also get access to the Hulu library, which includes everything offered in the platform's partnership with FX. It should be noted that there is a $60.99 a month option for those who don't want to watch ads on all non-live programs.
Sign up for Hulu Live TV here.
You Can Watch Live NFL Games
You can watch any live NFL game that appears on your local CBS, Fox, NBC affiliate, and ESPN just as you would with your cable or satellite setup. Once you get into your Hulu Live TV account and click on the "Sports" tab, you are brought to a page that has a listing of all upcoming major sporting events and where you can watch them. In addition to having Sunday's NFL matchups (and Monday Night Football), this section also shows you all upcoming games for whichever sports leagues are currently in action.
It should be noted, however, that like other internet live streaming services, Hulu Live TV has a short delay compared to cable and satellite broadcasts. It's only a few seconds, so it shouldn't be a problem unless you are talking to a friend on the phone or through Zoom while watching the game.
Local And Regional Sports Channels Are Included
One of the best things about the sports offerings on Hulu Live TV is the availability of local and regional channels. Whenever you create your account, you are asked to include your zip code as well as share your location so that you are given access to your local version of channels in the Fox Sports network as well as college-based networks. This is major when it comes to watching baseball, basketball, hockey, and college sports as most of those games are broadcast on this type of channel. And with YouTube TV customers recently losing access to the Fox Sports channels due a spat with Sinclair, Hulu Live TV is a great option in this regard.
Yes, You Can Watch ESPN
One of the biggest questions that always comes up when talking to people about subscribing to a new television package is "Can I watch ESPN?" and the answer is simple with Hulu Live TV: yes, you can watch multiple channels under the ESPN umbrella. Your subscription gives you access to ESPN, ESPN2, ESPN Sports, and ESPN U.
Some Other National Sports Networks Are Also Available
In addition to the ESPN family of networks, Hulu Live TV also gives you access to other national sports networks. This includes channels like the CBS Sports Network, Fox Sports 1 and Fox Sports 2, the NBC Sports Network, the Golf Channel, and the Olympic Channel. You can click on each of these channels in the sports home screen and find information on live and upcoming events, as well as on-demand programs from a vast catalogue of titles.
The NFL, NBA, MLB, And NHL Networks Are Missing
There is one thing (well four) that's not included with Hulu Live TV that similar streaming services offer and that is access to the official networks of the major sports leagues. Although you have access to ESPN and the Fox Sports channels, you don't get the NFL Network, NBA Network, MLB Network, or NHL Network with your monthly subscription. Fans of American football should also take note that this also means you can't watch NFL RedZone, at least not at this time.
Hulu Live Does Include Sections Dedicated To Various Sports And Activities
One of the coolest things about Hulu Live TV's sports options is the inclusion of sections dedicated to each sport and other activities. There are 20 categories in total, with everything from major sports like football, baseball, and soccer getting their own sections as well skateboarding, mixed martial arts, and hunting and fishing getting a place of their own. Each of these sections lists live and upcoming events, on-demand programming, as well as documentaries. The wrestling section, which gives you access to WWE, AEW, and ROH shows, also brings you to the Vice docuseries Dark Side of the Ring.
You Can Record Live Sports With Hulu's Cloud DVR Service
Remember how I mentioned earlier that Hulu Live TV comes with a cloud DVR service? Well, it comes with 50 hours of Cloud storage with the base subscription plan, but you can increase your storage to 200 hours with the enhanced cloud DVR. You can get the first month of the Enhanced Cloud DVR at no charge, but you will be charged an additional $9.99 each month once the trial has expired. There is also the option to add enhanced cloud DVR and an unlimited number of screens for $14.98 a month.
That should be more than enough information to help you determine if Hulu Live TV is a good option for you. Although it doesn't have everything you might want with a live sports package, the price, availability of major networks, and those dedicated sections make it worth a shot. You can sign up for a free trial or get more information here.
Philip grew up in Louisiana (not New Orleans) before moving to St. Louis after graduating from Louisiana State University-Shreveport. When he's not writing about movies or television, Philip can be found being chased by his three kids, telling his dogs to stop yelling at the mailman, or yelling about professional wrestling to his wife. If the stars properly align, he will talk about For Love Of The Game being the best baseball movie of all time.
Your Daily Blend of Entertainment News
Thank you for signing up to CinemaBlend. You will receive a verification email shortly.
There was a problem. Please refresh the page and try again.