How Ozark Should Wrap Up For Each Of The Characters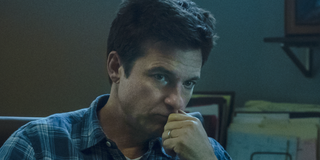 Ozark fans might still be in shock, but that does not make Netflix's stunning announcement any less real. The hit crime drama will be coming to an end with a lengthened Season 4 despite some impressive ratings for its latest season. Ozark is set to say goodbye with a two-part final season (à la Fuller House) that will span 14 total episodes with seven per installment.
My mind started racing after learning this news, as it has seemed a sudden end to a popular and well-liked show. As the shockwaves continue to dissipate, they leave another pressing question behind other than when the final episodes will arrive on Netflix. That inquiry would be how Ozark will wrap up for each of its characters.
Having batted around Ozark running for five and possibly even seven seasons, showrunner Chris Mundy is taking Ozark toward its endgame. What does that mean for Marty and Wendy Byrde, their kids, and Ruth? I have some theories, hopes, and scary speculation. Without further ado, it is time to go to the Ozarks.
Marty Byrde
Things could go so many ways with Marty in Season 4 that it is nearly impossible to address all of the angles he could maneuver. Marty was offered a sweet deal by FBI Agent Maya Miller last season on Ozark. If he takes it, Marty could be in the clear after serving some time in jail.
Will he accept the deal? I doubt it. Marty wants to get out of his situation without ending up in prison. With Helen executed by Navarro in the finale, Marty and Wendy got a huge ticket to the top of the food chain in the Navarro cartel. I think they could take it. The question is if Wendy is willing to share the brass ring.
Wendy Byrde
Wendy and Marty as Navarro's right hand can only last so long when there are two people vying for position. Ozark has not been shy about showing the power struggle in the Byrdes' tumultuous yet love-rooted marriage. I can see Wendy pitching to take Navarro out completely with herself and Marty on top.
Ozark's showrunner has hinted that the series' ending is unexpected. It would not get more shocking than if Wendy and Marty were to fully transition from a drug lord's underlings to the leaders of the operation. The question I have is if Wendy will let Marty live. Someone dreamed that she killed him, and that could have been an Easter egg for Season 4.
Charlotte Byrde
Charlotte Byrde surprised me last season. For the first time since Ozark started, she did nothing to annoy me. Could Season 4 see her keep that streak going? Charlotte is finally committed to her family, but how far will she be willing to go for them?
If Wendy and Marty were to take over the cartel, Charlotte would not be okay with that. Or at least, the Charlotte from Ozark's first two seasons would not be. I could see Wendy and Marty talking her into it as their only means of accomplishing actual safety after what happened to Ben. Charlotte could join them or run as far away as possible. My current bet is on the former.
Jonah Byrde
When it has come to Byrde family politics, Jonah had always been team togetherness on Ozark. He genuinely loves his parents through thick and thin. That all met an apparent breaking point with his mom last season. Wendy begrudgingly sanctioning the murder of her brother was a step too far, and Jonah fired a gun in the finale.
Ozark could see Jonah truly explore his violent side. Between being a kid genius reminiscent of Young Sheldon's lead character and enjoying hunting, Jonah has a lot of ways he could go. My guess is that Jonah is heading for a reckoning with his mom especially, and if she hurts Marty, it could get dark.
Ruth Langmore
Was there a more significant surprise on Ozark last season than when Ruth teamed up with Darlene? Ruth is a genius, and Darlene is evil yet as cunning as a fox. Together, they could do a lot of damage. I think Ruth is all-in on the "life" and will not leave it, even though I wish she would.
Still reeling from the loss of Ben and blaming the Byrdes, Ruth is out for blood. After watching last season, I came to the conclusion regarding Ben's fate that it might not have actually happened. I hope Ben is alive and somehow reconnects with Ruth, and they run away together. Otherwise, I think she will take over Darlene's "empire."
Darlene Snell
I think Darlene Snell will finally meet her maker in Season 4. Ozark has tortuously been building towards it, and it is about to time for it to happen. Wendy tried to get Zeke back yet failed, thanks to Wyatt. I predict Wendy will not put up with that much longer.
With Charlotte and Jonah possibly forsaking her and Marty if they revolt and become the leaders of the cartel, Wendy may want Zeke back more than ever. After all, without her children, how can she continue to justify things? I predict that Wendy will kill Darlene and end up with Zeke. Where it goes from there on Ozark is pretty limitless.
Omar Navarro
Navarro ended last season with the surprise execution of Helen, right in front of (or beside) Wendy and Marty. If I think that the Byrdes are going to take over the cartel, where does that leave Navarro? I think Marty could surprise Ozark viewers and be the one to kill Navarro.
The cartel leader tortured Marty, and if Marty feels like Wendy has been threatened, he could kill Navarro while reacting as he did with Mason. It is important to remember that Ozark planted the seed for Marty to kill to protect Wendy with Mason, and it could come back to be the unraveling of Navarro. If one of the Byrdes does not do it, they could end up like Helen.
I think one person that could surprisingly survive Ozark is Ruth's cousin, Wyatt. That said, his chances of surviving and avoiding prison are relatively slim as he has tied his future to Darlene. Their hookup proves to be one of the most game-changing romances on Ozark, besides Ruth and Ben's.
Wyatt stands out as the once-principled character seduced by a life spent bending the rules and morality. His descent mirrors that of the Byrdes and Ruth, who I hope can extricate herself from it. Ozark could see Wyatt meet a tragic end that leaves a forever mark on Ruth, who cares about him more than pretty much anyone. Time will tell.
What is now the penultimate season of Ozark is now streaming on Netflix, along with its two previous seasons and more 2020 arrivals. Season 4 does not have a release date yet, so stay tuned. While you wait for the end to arrive, anticipate this fall's premieres.
Your Daily Blend of Entertainment News
Like a contented Hallmark movie character, Britt happily lives in the same city she grew up in. Along with movies and television, she is passionate about competitive figure skating. She has been writing about entertainment for 5 years, and as you may suspect, still finds it as entertaining to do as when she began.