Survey Reveals Netflix Cancellations That Fans Are Most Upset About, But Daredevil Somehow Isn't On It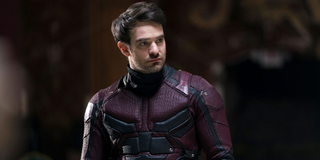 Netflix has grown exponentially over just the past few years, with dozens of new TV shows being launched every year (fine, sometimes it's dozens a month). With all of that exciting growth and new content, though, the streamer has begun to cancel projects with a regularity that has alarmed many subscribers, especially as shows which were thought to be fairly safe and had good buzz and / or dedicated viewership continue to get the axe. A new survey has determined which shows Netflix fans are most upset about when it comes to all the cancellations, but, surprisingly, Daredevil didn't make the list.
Ardent Growth recently conducted a survey of 2,609 Netflix subscribers to see which of the many (many) recent-ish cancellations from the streamer have upset them the most, and while some of the titles listed among the Top 10 make complete sense, others will likely be a complete shock to you. According to the survey results, the Top 10 most missed Netflix shows are:
Luke Cage – 71%
G.L.O.W – 61%
Santa Clarita Diet – 60%
The Punisher – 55%
Teenage Bounty Hunters – 52%
BoJack Horseman – 50%
The OA – 49%
Next in Fashion – 47%
Altered Carbon – 44%
Disjointed – 40%
Hmmm...Alright, as mentioned above some of these shows are exactly the ones many of us would put on this list, even if we weren't fans of them ourselves. In August of 2019, Netflix cancelled the twisty, somewhat meta, sci-fi drama The OA after only two seasons. Just a few short weeks later, the fan protest about the loss had reached a fever pitch which led many loyal viewers to call for everyone who was upset about their shows getting cancelled to #CancelNetflix, and give up their subscriptions to the service altogether. And, on September 10 of last year, many did exactly that.
Two of the other series that the Netflix subscriber cancellation took place in honor of ranked in the Top 3 of the survey results: Luke Cage (which came in at an impressive #1) and Santa Clarita Diet (also placing very well at #3). While Santa Clarita Diet was cancelled after a Season 3 finale cliffhanger and left a lot of extremely disappointed viewers, Luke Cage, along with The Punisher, was a part of the rash of Marvel shows which were dumped by the streamer after several strong, much-buzzed-about seasons. And, those cancellations included Daredevil, which was ripped from us too soon in November of 2018, after only three seasons.
The cancellation of Daredevil, which was the first of the Marvel Netflix shows to debut and one of the biggest fan / critic favorites, led to the big #SaveDaredevil campaign, which not only quickly attracted a ton of supporters (including stars of the show), but is still going strong and regularly posts updates about the status of the currently-still-very cancelled superhero drama. So, how on earth did the cancellation of Daredevil not make this list?
The number of people surveyed isn't that large, but considering the fan outcry when we heard there would be no new adventures for the Devil of Hell's Kitchen, you'd think that enough of them would have spoken up about Daredevil. Meanwhile, shows like G.L.O.W., Teenage Bounty Hunters and BoJack Horseman each also had shocking cancellations, with the two former shows being axed just a couple of months back, so those disappointments will be very fresh in people's minds.
Whether or not you're surprised by the shows which did make this list, there's no doubt that all of us go through a certain amount of teeth-gnashing when one of our favorite series seems to be cut down in its prime, so here's hoping we can get through a few months without that happening.
If you're looking for something new to watch, or want to see when an old favorite returns, check out our guide to fall TV and see what's on tap for early next year!
Bachelor Nation, Gilmore Girl; will Vulcan nerve pinch pretty much anyone if prompted with cheese...Yes, even Jamie Fraser.
Your Daily Blend of Entertainment News
Thank you for signing up to CinemaBlend. You will receive a verification email shortly.
There was a problem. Please refresh the page and try again.