The X-Men Characters The Stranger Things Cast Would Be Perfect To Play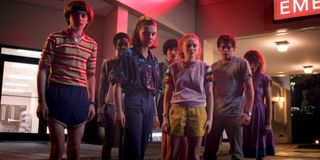 In a way, the talented members of the Stranger Things cast could already be considered superheroes and the fact that some have already starred in superhero movies really helps sell that notion. For instance, Charlie Heaton appeared in The New Mutants in 2020, which immediately made me wonder what it would be like to see his co-stars as X-Men characters, too. The following is a list of all your favorite actors from the hit sci-fi Netflix series and the mutants I would cast them as in the Marvel movies if given the opportunity, starting with one starlet who already knows a thing or two about playing a super-powered being.
Millie Bobby Brown (Kitty Pryde)
For the actress behind the telekinetic Eleven, I could have gone with the obvious choice of Jean Grey, but X-Men fans have been pulling for Millie Bobby Brown to play this mutant, nicknamed Shadowcat for her ability to walk through walls, for a while. I agree with the casting, especially considering how her Stranger Things character also shares similar telepathic powers with Kitty Pryde.
Maya Hawke (Jean Grey)
Besides, I would actually rather see how Maya Hawke, who joined the Stranger Things cast as Robin in Season 3, could handle the part of Jean Gray. Outside of a brief appearance in the Once Upon a Time in Hollywood cast as a Manson Family member who chickens out before invading Rick Dalton's house, the daughter of Uma Thurman and Ethan Hawke has yet to really show her dark side and portraying the powerful psychokinetic's evolution toward becoming the Dark Phoenix would be a great opportunity.
Joe Keery (Cyclops)
Someone who did show off his dark side with 2020 horror movie Spree is Joe Keery, whose Stranger Things character Steve Harrington wrongfully assumed he had a shot with co-worker Robin in Stranger Things Season 3. Well, I can switch that around by casting him as Jean Grey's longtime laser-eyed lover Cyclops, whom Keery is nearly a dead ringer for outside of possessing the charisma of good-nature, but sometimes cocky, hero that defines the role.
Natalia Dyer (Rogue)
Some fans have also considered Maya Hawke as a good fit for Rogue, as well, but I actually thought of Natalia Dyer when considering who to play the young X-Men member. Her role as the feisty, ambitious Nancy Wheeler on Stranger Things has gone through one of the series' most transformative character arcs, convincing me she would be perfect to depict the energy-absorbing mutant.
Charlie Heaton (Cannonball)
You know, speaking of second choices, I actually did consider making Natalia Dyer Jean Grey and making Charlie Heaton Cyclops as a reference to their romance on Stranger Things and in real life. However, say what you want about The New Mutants, the British actor's performance as Sam Guthrie (otherwise known as Cannonball for his destructive flight path) was a highlight that warrants a second chance at the role in an MCU X-Men reboot movie.
Finn Wolfhard (Pyro)
Another destructive X-Men character is Pyro, the name St. John Allerdyce would earn for his ability to manipulate fire, but not create it. I thought of Finn Wolfhard to play a younger version of the Brotherhood of Evil Mutants member, in part because I think the Stranger Things Mike Wheeler actor has potential to play a bad guy that his "sinister" role in 2020 horror movie The Turning did not quite justify.
Noah Schnapp (Nightcrawler)
When considering what X-Men character Noah Schnapp should play, I thought I would take some inspiration from his Stranger Things character, Will Byers, who chose a wizard for his Dungeons and Dragons role. While not an official magic user, I feel that the teleportation abilities of Nightcrawler make him a close enough choice. Plus, Schnapp got a taste of what it is like to portray a someone of more "monstrous" proportions in Stranger Things Season 2 when The Mind Flayer took over Will's body.
Gaten Matarazzo (Forge)
I also looked to Gaten Matarazzo's scene-stealing Stranger Things character to decide the X-Men character he had the most potential for, but not in terms of his Dungeons & Dragons role. After returning from Camp Know Where in Stranger Things Season 3, Dustin Henderson proved himself to be pretty damn tech savvy, much like Forge - an intuitive mechanical genius with mystical powers and a cybernetic leg.
Caleb McLaughlin (Cloak)
It was not, particularly, anything about Caleb McLaughlin's role as Lucas Sinclair on Stranger Things that led me to choose the darkly mystical and aptly named Cloak as his potential X-Men-related character. Yet, I did find similarities between Cloak's young, pre-superhero alter ego Tyrone Johnson and McLaughlin's role as a rebellious teen on the road to redemption in the Netflix original movie Concrete Cowboy from 2021.
Sadie Sink (Dagger)
On the other hand, I will admit that it was Sadie Sink's chemistry with Caleb McLaughlin as Max Mayfield, who became Lucas' girlfriend at the end of Stranger Things Season 2, that convinced me to cast her as the also rebellious young woman Tandy Bowen. She uses her mutant powers to project "daggers" of light as Cloak's partner in crimefighting (and on-and-off romance) under the alias Dagger. Together, they are known as Marvel's Cloak & Dagger, who would inspire a Freeform series of the same that ran from 2018 to 2019.
Dacre Montgomery (Slipstream)
As Max Mayfield's extremely antagonistic brother, Billy, on Stranger Things is Dacre Montgomery, whom you would never know is actually a native of Australia by how well, and how often, he hides his accent on screen. So, I figured, why not cast him as a mutant from Down Under like Slipstream, whose water-based powers and love of surfing call to mind Billy's stint as a Hawkins lifeguard in Season 3.
Winona Ryder (Selene)
Outside of playing Joyce Byers on Stranger Things, you no longer see Winona Ryder play the kinds of characters that made her a Scream Queen, like as Lydia Deetz in the Beetlejuice cast or the female lead of Bram Stoker's Dracula in 1992. The latter role gives me the idea of casting her as one of the X-Men's most horror-centric characters Selene, whose mutant abilities of mental life force absorption classify her as a "psychic vampire."
David Harbour (Beast)
You know, I cannot say I am a fan of 2019's failed Hellboy reboot, but I still believe, as the titular demon with a heart of gold, David Harbour gave his best performances since playing Hopper on Stranger Things shot him to the A-list. To give him the chance to bring another kindhearted "beast" to life on the big screen, I think casting him as middle-aged Hank McCoy would be an inspired choice.
It almost sounds too meta, but could still be greatly satisfying, for the MCU to bring in the Stranger Things cast to play the bulk of their X-Men characters. If not, a future in the DC movies is not out of the question.
Your Daily Blend of Entertainment News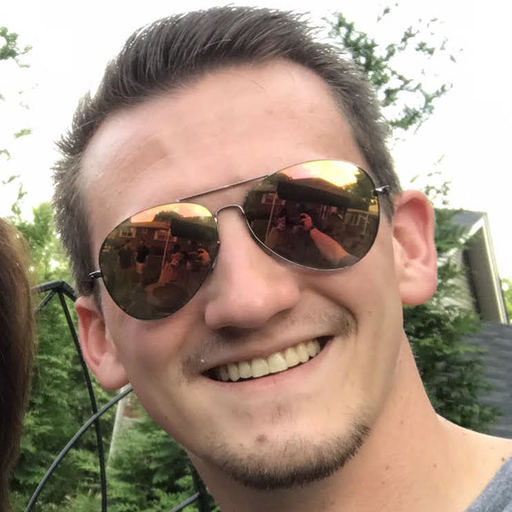 Jason has been writing since he was able to pick up a washable marker, with which he wrote his debut illustrated children's story, later transitioning to a short-lived comic book series and (very) amateur filmmaking before finally settling on pursuing a career in writing about movies in lieu of making them. Look for his name in almost any article about Batman.