The Baker And The Beauty: What To Watch On Netflix If You Like The ABC Series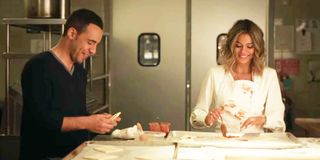 CinemaBlend participates in affiliate programs with various companies. We may earn a commission when you click on or make purchases via links.
ABC's The Baker and the Beauty was cancelled after just one season. It had nine episodes total. However, like many series, the show found an audience after it became available on a streaming service. The Baker and the Beauty on Netflix has been a hit. Since its Netflix release, it's often in the top ten of the USA Netflix charts. Unfortunately for those who fell in love with The Baker and the Beauty, it's over before it really gets a chance to start. This leaves fans of the show craving more.
ABC has no plans to resurrect The Baker and the Beauty, but Netflix subscribers can find plenty to stream to fill that hole left after they finished the series on Netflix. We have some TV show and movie suggestions to keep you busy binging all weekend.
Jane The Virgin (Netflix)
Jane the Virgin follows, well, a virgin named Jane (Gina Rodriguez) who is impregnated when an artificial insemination goes wrong. The show aired from 2014 to 2019, and followed Jane as she found her voice as a writer and picked between her baby daddy, Rafael (Justin Baldoni), and fiancé, Michael (Brett Dier). Jane the Virgin was a CW series that paid tribute to and showcased its love for the Telenovela style.
Both Jane the Virgin and The Baker and the Beauty have Latino heritage and Latino representation as a core to their stories and characters. Both series' Latin roots give it more character. They're more vibrant and relatable because of their diversity and celebration of Latino culture. Jane the Virgin and The Baker and the Beauty also are romantic comedy series, so they're a bit whimsical, jovial, and playful. The two series are very complimentary to one another, so if you're done with The Baker and the Beauty on Netflix, you have five seasons of Jane the Virgin that you can stream.
Stream Jane the Virgin on Netflix.
Rent Jane the Virgin on Amazon.
Never Have I Ever (Netflix)
Never Have I Ever follows Devi (Maitreyi Ramakrishnan), an Indian American teen who decides to change her life during her sophomore year of high school. Her "new year, new Devi" plan starts with having sex with the hottest guy in school, Paxton (Darren Barnet). Obviously, Devi's sophomore year doesn't go as smoothly as she planned, but it's a year of growth for her and her friends. The Never Have I Ever cast includes Poorna Jagannathan, Ramona Young, Lee Rodriguez, Richa Moorjani, and Jaren Lewison. John McEnroe narrates Never Have I Ever.
Never Have I Ever and The Baker and The Beauty are both series that have romantic elements which are very important to the plot. The Baker and the Beauty follows Daniel (Victor Rasuk) and Noa (Nathalie Kelley) as they fall in love and all the issues that come with falling for a celebrity. Whereas, part of Devi's growth comes from her relationships with Paxton and Ben. Generally, Never Have I Ever is considered one of the best shows on Netflix, so now is the perfect time to binge before the next season.
Stream Never Have I Ever on Netflix.
New Girl (Netflix)
Jessica "Jess" Day (Zooey Deschanel) ends up moving into a loft with three men. The union doesn't start ideally, but eventually, the gang gets into a groove. Jess, Nick (Jake Johnson), Schmidt (Max Greenfield), Winston (Lamorne Morris), Cece (Hannah Simone), and sometimes Coach (Damon Wayans Jr.), become that quirky group of friends that you want to join. New Girl aired on Fox for seven seasons, from 2011 to 2018.
New Girl and The Baker and the Beauty both know how to balance and create quirky characters whom you love. I could easily see Mateo (David Del Río) and Schmidt having a dance battle in some universe where these shows occupy the same space.
Crazy Stupid Love (Netflix)
Glenn Ficarra and John Requa directed Crazy, Stupid, Love. It follows Cal (Steve Carell) as he reenters the dating scene after separating from his wife, Emily (Julianne Moore). Cal seeks advice from Jacob (Ryan Gosling), who coaches Cal on how to be a lady's man. However, just as Jacob is mentoring Cal, the younger man starts to fall for Hannah (Emma Stone), and begins to rethink his own philosophies on dating.
Crazy, Stupid, Love and The Baker and the Beauty are romantic comedies with some drama. They both revolve around men being put into dating situations which are out of their comfort zone. Cal hasn't been on the dating scene for a long time, so everything is new to him, and Daniel knows very little about the celebrity world.
Stream Crazy, Stupid, Love on Netflix.
Rent Crazy, Stupid, Love on Amazon.
My Fair Lady (Netflix)
My Fair Lady is the 1964 musical dramedy based on the stage play of the same name. The original story is based on George Bernard Shaw's Pygmalion. Phonetics professor Henry Higgins (Rex Harrison) takes on the challenge of turning cockney, poor Eliza Doolittle (Audrey Hepburn) into a woman of high society by teaching her how to speak what he deems as proper English.
My Fair Lady and The Baker and the Beauty both are fish-out-of-water stories. They're also both rags to riches stories, as both Eliza and Daniel come from poor or humble backgrounds, but then start rubbing elbows with the very wealthy. For the most part, The Baker and the Beauty and My Fair Lady have lighthearted tones.
Stream My Fair Lady on Netflix
Chef (Netflix)
Chef follows difficult chef Carl Casper (Jon Favreau) as he loses his job and embarks on the adventure of running a food truck. With his son Percy (Emjay Anthony) by his side, he tries to manage the nearly impossible task of running a thriving new business. Favreau also directed Chef, and the cast includes John Leguizamo, Sofía Vergara, Bobby Cannavale, Scarlett Johansson, and Oliver Platt.
The Baker and the Beauty is not only a romantic TV show but it's also very family orientated. At the heart of this family's closeness is their bakery. It provides them with financial stability but also helps center the family together. In Chef, Carl and Percy are able to bond more because of the food truck. Food and family are both core parts of Chef and The Baker and the Beauty.
What A Girl Wants (Netflix)
What a Girl Wants stars Amanda Bynes as Daphne Reynolds. Daphne discovers at 17 that she's the daughter of a British, upper class man. Daphne must then learn to adapt to high society, which isn't easy, because she grew up in America with her free-spirited mother. What a Girl Wants' cast includes Colin Firth and the late Kelly Preston.
The Baker and The Beauty and What A Girl Wants are very much Cinderella stories. They're about people who grew up one way but elevated to a higher status, either due to their secret lineage or because of the person that they start to date. Neither Daniel nor Daphne are used to the good life, so there is a learning curve with adjusting to their new lives and situations.
Stream What A Girl Wants on Netflix.
Rent What A Girl Wants on Amazon.
Julie and the Phantoms (Netflix)
Julie and the Phantoms is a series that follows Julie Molina (Madison Reyes) and a ghost band. Julie starts to find her musical voice when the ghosts of the band Sunset Curve start to help. Julie and the band quickly start to make beautiful music together and develop a following. The Julie and the Phantoms cast also includes Charlie Gillespie, Owen Patrick Joyner, Jeremy Shada, Jadah Marie, and Carlos Ponce.
Julie and the Phantoms and The Baker and the Beauty both have a hopeful, charming, and optimistic quality which makes them infectious and addictive. Julie and the Phantoms is currently in TV show limbo because we have no clue whether it'll have multiple seasons or be one-and-done like The Baker and the Beauty, but we'll be checking the Netflix TV premiere dates schedule often for any news on this series.
Stream Julie and the Phantoms on Netflix.
Notting Hill (Netflix)
Notting Hill follows a British bookstore owner named Will (Hugh Grant) who starts to date very famous American actress, Anna (Julia Roberts). Will and Anna fall madly in love but their romance is filled with tabloid articles and the press wanting to know what's happening, which puts stress on their relationship. Notting Hill's cast also includes Hugh Bonneville, Emma Chambers, Rhys Ifans, and James Dreyfus.
Notting Hill and The Baker and the Beauty basically have the exact same premise, just executed differently. Therefore, if you're a sucker for the "celebrity falls for an average joe story," you have plenty to enjoy with Notting Hill.
Stream Notting Hill on Netflix
Young And Hungry (Netflix)
Young and Hungry is a former Freeform series that follows a young personal chef, Gabi (Emily Osment), who starts to work for a wealthy tech entrepreneur, Josh (Jonathan Sadowski). The two add some spice to each other's lives and find themselves falling for one another. Young and Hungry aired for five seasons, from 2014 to 2018. The Young and Hungry cast includes Aimee Carrero, Kym Whitley, and Rex Lee.
Young and Hungry and The Baker and the Beauty both combine love and cooking / baking. Luckily, for those missing the newer show, there are over 70 episodes available of Young and Hungry. This gives you plenty to binge after you finish The Baker and the Beauty.
Stream Young and Hungry on Netflix.
Rent Young and Hungry on Amazon.
If none of these shows fit your fancy, then you can always just re-stream The Baker and the Beauty on Netflix. Going back for seconds never really hurt anyone. Stream The Baker and the Beauty here.
Your Daily Blend of Entertainment News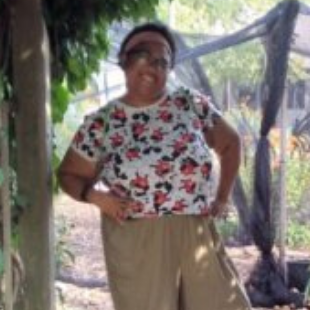 Spent most of my life in various parts of Illinois, including attending college in Evanston. I have been a life long lover of pop culture, especially television, turned that passion into writing about all things entertainment related. When I'm not writing about pop culture, I can be found channeling Gordon Ramsay by kicking people out the kitchen.