It's Always Sunny In Philadelphia Season 15: Everything We Know About The FX Series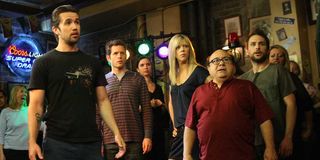 Dennis, Dee, Charlie, Mac, and Frank – five names that have gone down in TV history, since It's Always Sunny in Philadelphia is officially the longest-running sitcom ever on television. From some of their craziest quests and characters to their late nights in Paddy's Pub, the gang for this iconic comedy always seems to be getting into trouble on FX, and it seems that it's only going to continue with Season 15.
However, with the number of filming shutdowns over the past several months, it's taken time for some of our favorite shows to release new seasons, including It's Always Sunny in Philadelphia Season 15. But, for now, we can at least go over what we know so far about the upcoming season, and what to expect.
There Is No Official Release Date For Season 15 Of It's Always Sunny In Philadelphia
Unfortunately, there is no set release date for when Season 15 of It's Always Sunny in Philadelphia will release. The last season ended in November of 2019, but since there's no premiere date yet, there's a chance it'll be more than two years before we actually get to see the gang once more. One can only hope it'll come out sooner.
It's Always Sunny In Philadelphia Is Currently Filming For Season 15
Even if we don't have a set date for when the Season 15 premiere of It's Always Sunny in Philadelphia will drop, we can confirm that, at the very least, they are filming the new season.
Charlie Day, one of the stars and creators of the series, shared an image to his Instagram back in May of himself, Glenn Howerton, and Rob McElhenney, showing that they are back for filming once again and production is finally underway for the historic season.
When we'll actually get to see the new episodes remains up in the air, but at least we can sit well with the knowledge that they are currently working on Season 15.
The Creators Are Writing Season 15 Of It's Always Sunny In Philadelphia While Filming
Of course, whenever you film a show, there has to be a story to go alongside with it. With It's Always Sunny in Philadelphia, the creators of the show have confirmed that they are currently writing the episodes while production is ongoing, spreading the good news.
In an interview with NME, Rob McElhenney confirmed what we were all hoping for, and more.
The interview was published at the beginning of May, and in accordance with Charlie Day's post on Instagram, that means that they are both writing and filming at the same time.
With how much all of the other actors of the show have been doing (especially Rob McElhenney and Charlie Day with their new show, Mythic Quest), I'm sure it's taken some time to get back to the comedy that put them on the map. But, even with all their individualized success, I'll always be excited to see the gang come back together.
The Rest Of The Gang Are Expected To Return In It's Always Sunny In Philadelphia Season 15
What would It's Always Sunny in Philadelphia be like if the gang wasn't there? Pretty damn sad; not going to lie. Don't worry, though, the whole entire gang is expected to return in Season 15.
This would include Charlie Day as Charlie Kelly, Glenn Howerton as Dennis Reynolds, Rob McElhenney as Ronald "Mac" McDonald, Kaitlin Olson as Deandra "Sweet Dee" Reynolds, and Danny DeVito as Frank Reynolds.
There's no confirmation yet on what other recurring characters might return or anyone new who might join the cast, but to me, as long as we have the main four, I don't see where they could go wrong. One could only imagine what the gang is going to get into next.
It's Always Sunny In Philadelphia Season 15 Will Deal With The Global Pandemic
With how long it's been since we've seen the gang on It's Always Sunny in Philadelphia, there are so many possible storylines that could be told, from their times out in the city to their own escapades, maybe even tackle a serious issue or two. It seems there's one topic that we know for sure the gang will be talking about in the upcoming season – the pandemic.
Rob McElhenney recently confirmed in an interview with NME that the gang and the show, in general, will be covering the global pandemic – in its own special way, of course.
The episode that Rob McElhenney is referring to is Season Nine, Episode Seven, so it's not like they haven't already tackled a possible sickness spreading throughout their beloved Philadelphia.
There are so many stories that could come from something like this – maybe Paddy's Pub closing down due to quarantine, maybe they try to start serving drinks via a delivery service, the whole conversation about masks – the list could go on and on, and I for one am super excited.
It's Always Sunny In Philadelphia Will Run For At Least Three More Seasons After Season 15
When it was announced, not that long ago, that Season 15 would come, it was an even bigger shock that It's Always Sunny in Philadelphia was renewed for another three seasons after that, boosting its run-time all the way up to eighteen seasons.
While we do know for a fact that It's Always Sunny in Philadelphia will run at least until Season 18, Rob McElhenney has expressed that the show could very well go on for a lot longer.
Now that would be some history to make. Jokes aside, if this was an actual true statement, it would be a pretty impressive feat. Regardless, I'm excited for the next four seasons of the show, and hopefully, everyone else is too.
While it seems that the chances of It's Always Sunny in Philadelphia Season 15 popping up on the 2021 fall TV schedule are a bit slim, we can at least look forward to knowing that it's currently in production and we'll get to see it as soon as possible. I'm going to go see if I can attempt to make milk steak now – wish me luck.
Your Daily Blend of Entertainment News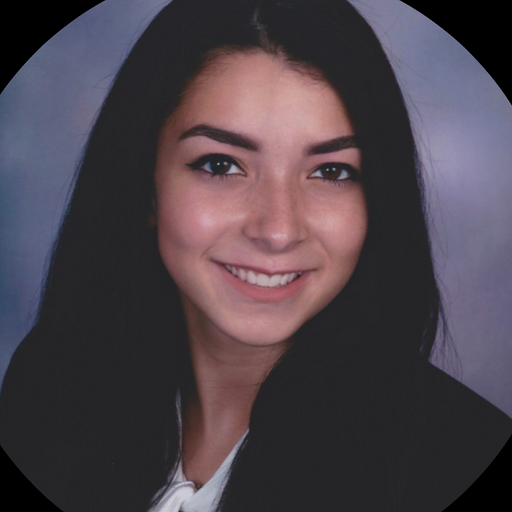 Big nerd and lover of Game of Thrones/A Song of Ice and Fire. Will forever hate season eight. Superhero and horror geek. And please don't debate me on The Last of Us 2, it was amazing!