Who Britney Spears Would Like To Take Over Her Conservatorship From Her Dad Jamie Spears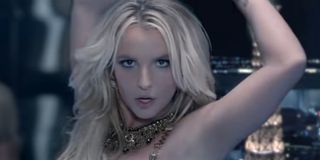 Each day brings Britney Spears another small step closer to removing her father Jamie Spears from her conservatorship. With the pop star getting a new attorney, it looks like she is moving even closer to getting her father taken out of the process. Spears and her revised legal team have their sights set on securing a new co-conservator, and it appears everyone involved already has a choice for Jamie Spears' replacement.
Britney Spears' lawyer Mathew Rosengart filed a motion on July 26 to begin the process of removing Jamie Spears from the conservatorship, according to NBC News. In the same motion, Rosengart moved to replace Jamie Spears with the forensic accountant and estate planner Jason Rubin, and the younger Spears' lawyer also praised Rubin for his lengthy financial career by calling him "a highly qualified, professional fiduciary." The attorney and his firm mentioned in the same court filings that their attempt to appoint the financial expert doesn't mean the Grammy winner is done pursuing an official end to her 13-year conservatorship.
This latest development isn't a surprising move in the ongoing case, since it has been attempted before. But with Jason Rubin being brought in as a suggested replacement for Jamie Spears, many may wonder who Rubin is, and why Britney Spears wants him taking charge of her finances? According to Us Weekly, Rubin is an expert when it comes to financial decisions in conservatorships. He graduated from California State University with a bachelor's degree in accounting. Along with his firm Certified Strategies Inc., Rubin has governed over hundreds of millions of dollars in assets across multiple trusts, conservatorships and estate cases. The firm's efforts are backed by California as a Licensed Professional Fiduciary.
In addition to overseeing conservatorships, Jason Rubin has a background in forensic accounting, lending his expertise and support in litigation going back to the 1990s. Rubin has been specializing in estate planning since 2014. Rubin's background certainly seems to make him a highly qualified choice for Britney Spears' financial well-being. And it only helps that he's not a family member with that kind of vested interest in her dollar signs.
The idea of Jason Rubin replacing Jamie Spears is backed not only by Britney Spears' legal team, but also her mother Lynne Spears and co-conservator Jodi Montgomery. Both women testified on July 22 that the older Spears' removal is important to the younger Spears' mental health. Their words weren't far off from Britney Spears' own testimony on June 23, where she equated her conservatorship to sex trafficking. The attempt to add Jason Rubin as head of the conservatorship is the latest development in Britney Spears' court battle.
The court ruled that Britney Spears could begin driving again after having the right stripped away in a court decision in 2013, and Spears was later spotted driving around Los Angeles with her boyfriend. That decision came on the heels of Spears calling out those close to her for not having shown such widespread support for her during the early years of her conservatorship battle. This led to her lawyer calling Spears and her fans a source of courage during the legal battle. All these developments would seem to point toward Spears getting closer to ending her conservatorship sooner rather than later, so hopefully everything will work out accordingly for everyone involved.
A boy from Greenwood, South Carolina. CinemaBlend Contributor. An animation enthusiast (anime, US and international films, television). Freelance writer, designer and artist. Lover of music (US and international).
Your Daily Blend of Entertainment News
Thank you for signing up to CinemaBlend. You will receive a verification email shortly.
There was a problem. Please refresh the page and try again.