Naruto Shippuden: Ultimate Ninja Heroes 3 Goes Gold For PSP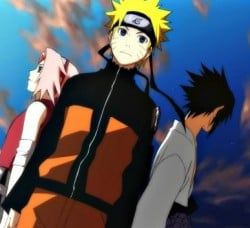 I almost forgot about Naruto's games and his hundreds of spin-offs, sequels, prequels, flashbacks and flash-forwards. At one point it seemed like there were Naruto games going gold every other week. Anyway, Namco Bandai announced today that Naruto Shippuden: Ultimate Ninja Heroes 3 has gone gold for Sony's PSP.
According to the press release…
The game sports ad hoc play for up to three players to do some cooperative battling, as well as four-player head-to-head battling. Ultimate Ninja Heroes 3 is being developed by CyberConnect 2 and is scheduled to be released on May 11th, making it the hundredth or so Naruto game released in the past two years.
You can learn more about Naruto Shippuden: Ultimate Ninja Heroes 3 by visiting the Official Namco Bandai Website.
Staff Writer at CinemaBlend.
Your Daily Blend of Entertainment News
Thank you for signing up to CinemaBlend. You will receive a verification email shortly.
There was a problem. Please refresh the page and try again.