Steam Autumn Sale Begins With Discounts On Portal 2, Mass Effect 2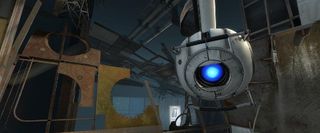 Starting today, digital game store Steam is holding an autumn sales event. They'll be offering discounts on a a different slate of games every day from now until November 26th.
Today's deals allow you to get games at a 50-75% discount. Here's a sample of the savings:
Oddworld: The Oddboxx - $3.74 (normally $14.99)
Mass Effect 2 - $4.99 (normally $19.99)
Call of Duty: Black Ops - $29.99 (normally $59.99)
Duke Nukem Forever - $6.79 (normally $19.99)
Portal 2 - $10.19 (normally $29.99)
If I had to pick one of the discounted games to recommend, it'd be Portal 2. In this puzzle-platformer, you traverse a research facility on the brink of collapse by using an experimental portal gun. The inventive puzzles are accompanied by some of the funniest dialogue you'll ever encounter in a video game. You can learn more about the game in our review or the trailer below.
These sales will expire at 1PM EST on Thursday and be immediately replaced with a new set of bargains. In other words, these are the impulse buys. If you'd rather shop at a more relaxed pace, note that Steam's got a lot of deals that last the entire holiday weekend. For example Left 4 Dead and Left 4 Dead 2 are $9.99 apiece, while Batman: Arkham Asylum is $13.39.
Staff Writer at CinemaBlend.
Your Daily Blend of Entertainment News
Thank you for signing up to CinemaBlend. You will receive a verification email shortly.
There was a problem. Please refresh the page and try again.