X-Men: Days Of Future Past Plans Reshoots In Montreal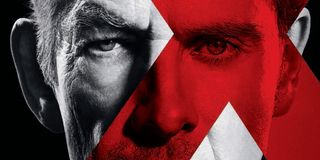 One of the most encouraging changes I've seen in movie fandom over the last five years is in the way we understand news about reshoots. Just a few years ago word about additional shooting days for something like Where the Wild Things Are or Sherlock Holmes would send us and the rest of the Internet into a tizzy, with everyone assuming that something disastrous was happening, that the director had been forced off the movie and that the studio was ruining everything. Sometimes, of course, it was true-- Jonah Hex's reshoots were only the beginning of its troubles. But most of the time, especially on hugely expensive movies, it's just part of making sure that spending all that money was worth it.
Which brings us to X-Men: Days of Future Past, now going into reshoots in Montreal according to The Calgary Herald. The production was a huge boon for Montreal when it started there earlier this year, and will reportedly be adding several extra weeks of production-- Quebec film commissioner Hans Fraikin calls it "a big reshoot" while also noting that this kind of extra production "happens all the time, especially with big pictures." And just how big X-Men: Days of Future Past is may be more than any of us were expecting-- according to Fraikin it's the second-biggest production in 20th Century Fox history, just below Avatar. That probably means a final budget way, way bigger than the $160 million it cost to make X-Men: First Class-- and if you remember just how cheap the Emma Frost diamond effects looked in that first one, you know why the extra cash is such a good thing.
Not that we were relying on budget to get us excited about Days of Future Past-- with everything from Peter Dinklage as a mustache-wearing villain to two versions each of both Professor X and Magneto, the movie has enough going on that I'd probably watch a version of it made for 15 bucks and the promise of free popcorn for the entire crew. Most of the expensive effects on the movie aren't yet finished-- and neither is the filming, apparently-- but we finally got our first look at the superhero sequel when the teaser trailer emerged online a few weeks ago. Check it out below, and share your speculation about what's happening in the reshoots in the comments.
Staff Writer at CinemaBlend
Your Daily Blend of Entertainment News
Thank you for signing up to CinemaBlend. You will receive a verification email shortly.
There was a problem. Please refresh the page and try again.