Les Miserables And Other Broadway Productions And Specials To Watch While You Wait For Hamilton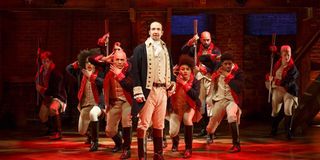 The global sensation Hamilton is coming to Disney+ in July, and obviously, we're extremely excited about it. I love Broadway musicals, and missed Hamilton when it toured Chicago. Seeing it on Disney+ won't be quite the same as seeing it happen live, but it will be just as thrilling and awe-inducing. There is something so exhilarating about seeing a Broadway production. It's one of those experiences that doesn't quite feel like anything else, because it's all encompassing, inspiring, and extremely entertaining. Luckily, we live during a time when we almost have too many options when it comes to our entertainment, so Broadway performances of shows like Rent, Les Miserables, and Newsies are easy to find in recorded form.
There are tons of live performances available to purchase on DVD, and sites like Amazon Prime Video and Broadway HD make it easier to stream dozens of recorded musicals and plays. I only mentioned ten of some of the most popular and critically acclaimed live recordings in this list, but a little browsing will help you find plenty of options to keep you singing show tunes all day.
Les Miserables
Les Miserables is a novel by Victor Hugo, a movie starring Hugh Jackman, and a hit broadway musical. Les Miserables the musical began in the 1980s and follows various characters during a time of great turmoil in Paris, leading up to the 1832 Paris Uprising.
Les Miserables has a few recordings available to stream. One is Les Miserables: The 25th Anniversary Concert recording. This concert took place in 2010 and featured Alfie Boe, Norm Lewis, Nick Jonas, Samantha Barks, and Lea Salonga. Many of those who performed in Les Miserables over the years appeared in this version, either as a special part of the concert or reprising their roles. Another great one available is the 1995 recording: Les Miserables: The Dream Cast. It features performances by Colm Wilkinson, Lea Salonga, and Philip Quast.
How To Watch It: Les Misérables in Concert: The 25th Anniversary is available to purchase on DVD, or to stream through Broadway HD. Les Miserables:The Dream Cast in Concert is available to purchase on DVD.
Rent
In 2019, Rent had a live production on Fox, and the cast included Vanessa Hudgens, Jordan Fisher, and Brandon Victor Dixon. It had some technical issues, but went over fine. Before that, Rent was a movie starring Idina Menzel, Rosario Dawson, Jesse L. Martin, and Anthony Rapp. Even before that, Rent was a hit Broadway musical about a group of young New Yorkers trying to find their way while dealing with everyday life struggles about their career, health, and love life in New York City during the 1990s.
In 2008, a live production of Rent on Broadway was filmed in New York featuring Tracie Thoms, who also appeared in the movie, Will Chase, Adam Kantor, Renee Elise Goldsberry, and Eden Espinosa. It was the final performance of the original Broadway production. It then went on to get a limited theatrical release in September 2008.
How to Watch It: Rent: Filmed Live On Broadway is available to buy on Amazon Prime. Purchase it here.
Newsies
Newsies is based on the 1992 movie of the same name starring Christian Bale. The musical's story is based on the 1899 New York City newsboys strike. The newsboys go on strike to protest the increase in newspaper prices, which made it hard for them to earn money.
Disney's Newsies the Broadway Musical was filmed in 2017 and features Jeremy Jordan, Kara Lindsay, Ben Fankhauser, Andrew Keenan-Bolger, and Big Brother 21's Tommy Bracco. Newsies is about a spirited group of teens who take on publishing tycoons to get better wages. The crew is led by Jack Kelly. This 2017 production was filmed at the Pantages Theatre in Hollywood, California.
How to Watch it: Disney+ has Disney's Newsies the Broadway Musical available to stream. Stream it here.
Shrek: The Musical
Based on the Shrek movies, Shrek: The Musical follows Shrek, Princess Fiona, Donkey, and other fairytale creatures as they try to defeat Lord Farquaad.
Shrek: The Musical features the original Broadway cast members Brian d'Arcy James, Sutton Foster, Daniel Breaker, and Christopher Sieber as Shrek, Fiona, Donkey, and Lord Farquaad. Shrek: The Musical is a fun musical with plenty of content that appeals to the entire family. It's one of the few kid friendly musicals available to stream. This performance was filmed in 2009 but wasn't available for release until 2013.
How to Watch It: Shrek: The Musical is available to stream on Netflix. Stream it here.
CATS
Still need to get the memory of the movie version of Cats out of your mind? Then you're in luck. Andrew Lloyd Webber's stage production of Cats is available to watch online. Cats follows various playful and glitzy cats as they prepare for the Jellicle ball. They're all competing and showing off their talents to be chosen to go to the "Heaviside Layer" and be reborn.
This 1998 production features Elaine Paige, John Mills, Ken Page, and Rosemarie Ford. This one was filmed at the Adelphi Theatre in London. Part of Cats appeal is the big production with costumes, show stopping numbers, and a setting to match it. Cats is one of those shows that really comes to life in person, but if you can't see it live, this is the next best option.
How to Watch it: Cats is available to stream on Broadway HD. Stream it here.
Sweeney Todd: The Demon Barber Of Fleet Street
Sweeney Todd: The Demon Barber of Fleet Street is the story of innocent barber Benjamin Barker who loses his wife and daughter after being falsely imprisoned by a jealous and corrupt judge. He's now out of prison and serving up revenge.
Before Johnny Depp pulled out his blades for a close shave, Sweeney Todd: The Demon Barber of Fleet Street had been a successful Stephen Sondheim musical since 1979. The original cast included Victor Garber, Len Cariou, Ken Jennings, and Angela Lansbury. The 1982 recording features the cast of the first national tour. It features George Hearn in the title role as Sweeney Todd and Angela Lansbury as his untrustworthy sidekick Ms. Lovett. The cast also includes Edmund Lyndeck as Judge Turpin and Cris Groenendaal as Anthony.
How To Watch It: The 1982 Sweeney Todd: The Demon Barber of Fleet Street production can be purchased or rented on Amazon Prime. Buy or rent it here.
Into The Woods
Into the Woods is a Stephen Sondheim musical that reimagines some popular fairy tale characters, like Cinderella, Rapunzel, Little Red Riding Hood, and the Witch character that usually wrecks havoc in these stories. Into the Woods brings all these characters into the same world and puts them up against various mystical and real life monsters. In 2014, Disney made a movie version of Into the Woods.
The 1991 live Broadway version of Into the Woods is available to watch. The cast includes Bernadette Peters, Joanna Gleason, and Tom Aldredge. Into the Woods is a complex musical that humanizes all these fairy tale characters and their seemingly perfect lives. This production of Into the Woods is a must-see, especially to hear Broadway legend Bernadette Peters kill it with "Stay with Me."
How to Watch it: Into the Woods is available to rent or buy on Amazon Prime. Buy or rent it here.
Jesus Christ Superstar
Jesus Christ Superstar is the Andrew Lloyd Webber rock opera that retells the last week of Jesus' life. It goes through the events that lead to his crucifixion, and his relationship with characters like Judas and Mary Magdalene.
NBC did a live production in 2018 starring John Legend and Sara Bareilles. It had the essence of Jesus Christ Superstar with the big theatrical moments, belting out power ballads, a constantly moving production, and a larger than life lead. However, there is something so special about seeing a straight from Broadway performance. Jesus Christ Superstar Live Arena Tour was recorded in 2012 in the Uk. The cast includes Ben Forster, Tim Minchin, and Melanie Chisholm.
How to Watch It: Jesus Christ Superstar Live Arena Tour is available to buy or rent on Amazon Prime. Buy or rent it here.
Miss Saigon
Miss Saigon is the Broadway musical based on the opera Madame Butterfly. It follows the love story between an American marine who falls for a 17-year-old Vietnamese bar girl during the Vietnam War. It originally hit the West End in 1989, and then Broadway in 1991. Miss Saigon was created by Claude-Michel Schonberg and Alain Boublil.
Miss Saigon: 25th Anniversary Performance has Eva Noblezada, Jon Jon Briones, and Paul Benedict Sarte in the lead roles. It was recorded at London's Prince Edward Theatre. It also features a 30-minute special performance with original West End cast members Jonathan Pryce, Lea Salonga, and Simon Bowman performing with the 2014 West End cast.
How to Watch It: Miss Saigon: 25th Anniversary Performance is available to stream on Broadway HD. Stream it here.
The Sound Of Music
In The Sound of Music, Maria is a nun who isn't quite fitting in at the abbey. She is then sent to be the governess for seven children of widower Georg von Trapp. Maria brings music and joy back into this broken family's life. She falls for Georg, and then the new family finds themselves on the run from Nazis.
This 2015 live production of The Sound of Music puts Kara Tointon in the lead as Maria and Julian Ovenden as Georg von Trapp. It has many of the elements that made the original film such a beloved classic: great singing and an infectious lead.
How to Watch it: The Sound of Music is available to stream on Broadway HD. Stream it here.
If you need a little more Broadway, or TV Broadway, many of the live broadcast productions like Grease: Live, Hairspray: Live and The Wiz: Live are available to rent, stream, or buy on Amazon Prime Video. Hamilton will be available on Disney+ on July 3, 2020.
Your Daily Blend of Entertainment News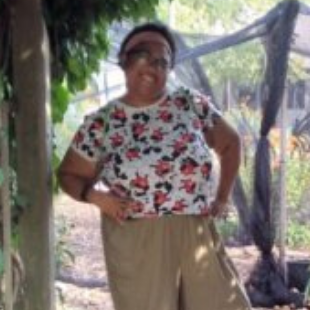 Spent most of my life in various parts of Illinois, including attending college in Evanston. I have been a life long lover of pop culture, especially television, turned that passion into writing about all things entertainment related. When I'm not writing about pop culture, I can be found channeling Gordon Ramsay by kicking people out the kitchen.