6 Marvel Characters Kristen Stewart Would Be Perfect To Play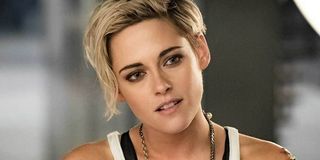 Gone are the days when Kristen Stewart was the butt of countless scathing jokes at the expense of her acting ability. Those who have actually been keen to follow her career from breaking out at 12 years old in 2002's Panic Room, to playing an assassin-turned-amnesiac-stoner's girlfriend in American Ultra, or, more recently, landing the lead of the 2020 Lovecraftian gem Underwater know that she has an impeccable range of talent. In fact, I would say that the Marvel movies would be a natural next step for the 30-year-old actress.
It would be a long overdue occasion actually, as the self-proclaimed fan of the Marvel Cinematic Universe has already expressed interest in joining the franchise a number of times and as early as 2015 by my recollection. Even more recently in 2019, the proudly bisexual icon mentioned how she was once told that her chances of landing a comic book movie role would be better if she was less public about her sexuality. She would soon follow up that reveal by claiming that a gay superhero would be her ideal choice of character.
Well, as we all know, the chances of that opportunity are better now than ever with the MCU already confirming major characters as part of the LGBTQ+ community, such as Tessa Thompson's Valkyrie from Thor: Ragnarok, Brian Tyree Henrey as Phastos in the upcoming adaptation of Eternals, and Joe Russo's nameless cameo in Avengers: Endgame. Kristen Stewart could easily be Marvel's next gay character, and it could be one of the following six heroes whom I had in mind for her to play when the opportunity presents itself, starting with one who could be a much-deserved second chance for her to star in a good espionage thriller.
Sage
I was, personally, not a big fan of Elizabeth Banks' commercially underwhelming 2019 soft reboot of Charlie's Angels, but was at least impressed by the performances from its trio of lead of actresses, especially Kristen Stewart. I would love to see her make a second attempt at the role of a kick-ass secret agent, such as Sage - a telepathic mutant whose additional skills in hacking, piloting, and martial arts coaxed Professor Xavier into enlisting her help in covertly keeping tabs on his enemies.
This Marvelous badass made her live action debut in the short-lived Fox series The Gifted, but has yet to be given the big screen treatment, and giving Stewart the role in a future MCU X-Men movie would be killing two birds with one stone.
Phyla-Vell
As for the other bird that Kristen Stewart was hoping to nail with an superhero casting opportunity, one character who would help make that a reality is someone whom you may be surprised to learn is on the good side by appearance alone. The fierce Kree warrior Phyla-Vell (the artificial offspring of Mar-vell) actually took on the Captain Marvel moniker for a short time before adopting the alias Martyr and later becoming an official member of the Guardians of the Galaxy. Therefore, there are enough ways already that Marvel can introduce this openly lesbian, cosmic avenger into the MCU franchise and her connection to a certain talkative mercenary in the comics could also pave the way for an alternate interpretation of said to character to find her way into the continuity.
Lady Deadpool
In the underrated 2009 period dramedy (and the first of Kristen Stewart's numerous times co-starring with Jesse Eisenberg) Adventureland, she and Ryan Reynolds play co-workers at the titular theme park in an awkward secret sexual relationship. One way that we could one-up the awkwardness of that match-up (if anyone really ever wanted to) is to cast Stewart as Lady Deadpool, the female, alternate reality counterpart to Reynolds' most worshipped comic book movie alter ego, who ends up sharing an odd romantic moment of sorts with the "Merc with a Mouth" during their initial, cross-dimensional meeting. Previous history with the Deadpool actor aside, I think that the actress has the right kind of twisted humor and physicality to play this indestructible anti-hero.
Dead Girl
There is another way, however, that Kristen Stewart could cross paths with her Adventureland co-star in a Marvel movie that would also give her the chance to see things from the perspective of the ghostly apparitions that haunted her in both the 2007 supernatural thriller The Messengers and Personal Shopper in 2017. The character in question is named Moonbeam, an aspiring actress would become a member of the X-Force under the alias "Dead Girl" after she was murdered by her boyfriend, activating latent powers such as immortality, regrowing severed limbs, and communicating with the deceased. The mutant has also fought alongside Doctor Strange, which would also be a cool way to bring this mystical, spooky hero out from her comic book grave into a proper MCU adaptation.
Angela, Queen Of Hel
Speaking of spooky comic book heroes, while many would recognize this interpretation of the Norse mythology legend Aldrif Odinsdottir as one of the most powerful Asgardians in the Marvel Universe, Angela originally made her comic book debut in Todd McFarlane's Spawn series, published by Image. Her legacy as a Marvel character is just as interesting, however, from being an assassin for Asgard, joining the Guardians of the Galaxy, and being one of the publisher's most badass lesbian characters in recent memory. Angela sounds like the kind of character whom Kristen Stewart would be honored to play.
Lilith Drake
Of course, one would hope that Kristen Stewart has not forgotten the type of folklore character that made her a household name in the first place: vampires. That being said, how fitting would it be to see the former Twilight movies star play Marvel's interpretation of Dracula's own flesh and blood, Lilith - a living vampire, much like Michael Morbius without the scientific origin, whose lifelong hatred for her father put her on the path of heroism and, eventually, recruitment into a special unit of S.H.I.E.L.D. consisting mostly of supernatural beings called the Howling Commandos. Now, THAT is a movie I would put down money to see right now.
What do you think? Should Kristen Stewart fulfill her dream to play a Marvel character by also reliving her days as an undead bloodsucker, or should her comic book movie debut be a fresh start? Let us know in the comments and be sure to check back for additional information and updates on the Twilight veteran, as well as even more hypothetical comic book movie casting sessions, here on CinemaBlend.
Your Daily Blend of Entertainment News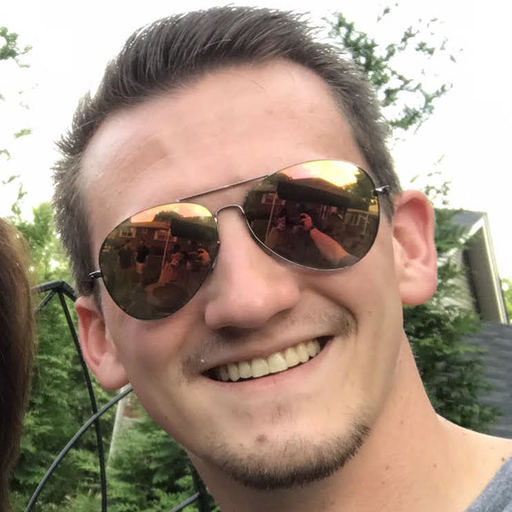 Jason has been writing since he was able to pick up a washable marker, with which he wrote his debut illustrated children's story, later transitioning to a short-lived comic book series and (very) amateur filmmaking before finally settling on pursuing a career in writing about movies in lieu of making them. Look for his name in almost any article about Batman.