5 Whitney Houston Movies And Where To Rent Or Stream Them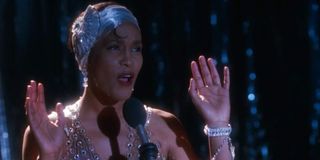 CinemaBlend participates in affiliate programs with various companies. We may earn a commission when you click on or make purchases via links.
A little more than eight years after Whitney Houston's life came to a tragic end, the late singer will soon be inducted into the Rock and Roll Hall of Fame along with several of 2020 inductees. And as we look forward to what will surely be a touching tribute to the star's life and career, we can't help but look back on the various movie roles Houston took on throughout her life. With everything from 1992 drama The Bodyguard with Whitney Houston's pairing with Kevin Costner to the 2018 documentary Whitney which detailed the Grammy Award-winning artist's rise to fame unlike anything before, there's quite a bit to watch.
And while not everything that Whitney Houston starred in is available to stream or rent right now, some of her biggest and most culturally significant film appearances can be enjoyed with with a simple click…
The Bodyguard (1992)
Whitney Houston and Kevin Costner were already megastars by the time they appeared alongside one another as Rachel Marron and Frank Farmer in 1992 romantic drama The Bodyguard. In the movie, Houston's Rachel is an Oscar-nominated actress and music superstar who is on the receiving end of some unwanted and alarming attention by a mysterious stalker. Costner's Frank, a former Secret Service agent, is brought in to protect the superstar, and after a contentious start of the relationship, the two form an extremely close bond.
Throughout the movie it's clear that even though Whitney Houston lacked expertise as an actress, she more than made up for it with her unparalleled vocal range and dynamic presence on the screen. It's no wonder that the hit song from The Bodyguard's soundtrack, a cover of Dolly Parton's "I Will Always Love You" remains the most popular part of the movie 28 years after the film's release. Still, the movie was a massive hit ($411 million a the global box office) and helped propel Houston's star power higher than ever before.
Stream it on HBO Max here.
Rent it here.
Waiting To Exhale (1995)
Whitney Houston followed up her success in The Bodyguard with the 1995 drama Waiting to Exhale, which not only saw her take on a leading role, but also gave the award-winning singer another number-one hit song, "Exhale (Shoop Shoop)," that netted the singer (and producer Babyface) several awards following the song and soundtrack's release. The movie centers around four lifelong friends portrayed by Houston, Angela Bassett, Lela Rochon, and Loretta Devine, who turn to each other in times of need and whenever they're having issues in the love department. Over the course of Waiting to Exhale, each of the four central characters learn something about their closest friends, the men they think they love, and most of all, themselves.
There had long been talks of making a sequel for Waiting to Exhale, but the idea of having a followup movie without Whitney Houston as Savannah "Hannah" Jackson just seems like it could never work out.
Rent it here.
The Preacher's Wife (1996)
Whitney Houston followed up her performance in Waiting to Exhale with Penny Marshall's 1996 supernatural and religious comedy The Preacher's Wife in which the actress-singer portrays Julia Bigg, the oftentimes neglected wife of Courtney B. Vance's Reverend Henry Biggs. With their marriage, and Henry's church in jeopardy, the preacher calls on God for a miracle, and he receives one in the form of Denzel Washington's Dudley, a literal angel sent from the heavens.
Although the movie falls into the trappings of a romantic comedy with a lack of communication by a married couple, prying eyes and gossip mongers, and a predictable ending, the chemistry shared by Whitney Houston and Denzel Washington makes The Preacher's Wife worth revisiting. And like the previous two movies starring Houston, this 1996 holiday season release gave the acclaimed singer even more to work with on the chart-topping soundtrack.
Rent it here.
Sparkle (2012)
Whitney Houston spent years trying to secure the rights and release a remake of the 1976 musical drama Sparkle, which was inspired by the Motown group The Supremes, and she finally got her wish in 2012. Houston would never get to see the finished product or Jordan Sparks' inspirational performance as Sparkle Anderson as the film was released six months after the iconic singer's February 2012 death. In the film, which was dedicated to the memory of the late artist, Houston plays Emma Anderson, Sparkle's overbearing mother who turned to her church after her own musical career fizzled out.
And even though Sparkle may not be remembered for being the best movie of its kind, it does feature some outstanding performances by Whitney Houston, Jordan Sparks, and the rest of the star-studded and extremely talented cast of actors and singers. Loaded with plenty of drama and even more musical numbers, Sparkle has enough to make it be remembered for more than just being Houston's final on-screen appearance.
Stream it on Starz here.
Rent it here.
Whitney (2018)
In the years following the 2012 death of Whitney Houston, there were countless documentaries and television specials about the late singer's life and career, but few go into as great of detail as Kevin Macdonald's 2018 documentary film Whitney, which premiered at the 2018 Cannes Film Festival. Filled with shocking revelations about Houston's upbringing, including shocking allegations that the acclaimed singer was molested as a child, the documentary doesn't hold back in its portrayal of those surrounding her in her rise and subsequent fall from grace in her later years. Houston's family members would later come out saying that the claims were false and found the inclusion of the incident to be dishonest on the filmmakers' part.
Other sections of the 2018 documentary touch on Whitney Houston's marriage to Bobby Brown and how the relationship affected the late singer's music career, the relationship with her parents, and her rise to fame as a chart-topping singer in 1980s.
Rent it here.
Those are all the Whitney Houston movies you can stream or rent right now. Houston's appearance in the made-for-television adaptation of Cinderella would have been included in this list, but unfortunately, the 1997 ABC and Disney production is not available to rent or stream at this time. This is a shame considering the cast, which including Houston, Brandy, Whoopi Goldberg, Jason Alexander, and several other stars of the era. Maybe it will eventually pop up randomly on Disney+.
Your Daily Blend of Entertainment News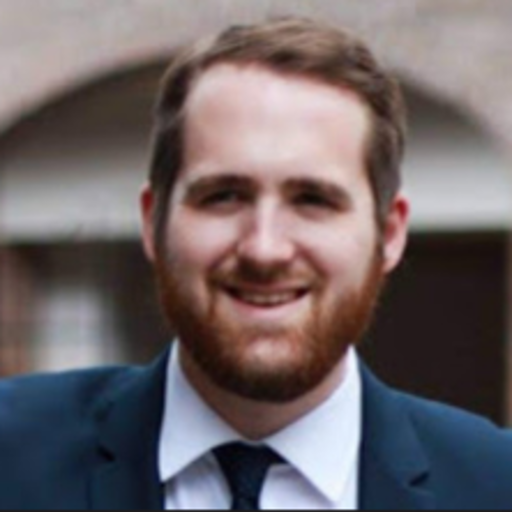 Philip grew up in Louisiana (not New Orleans) before moving to St. Louis after graduating from Louisiana State University-Shreveport. When he's not writing about movies or television, Philip can be found being chased by his three kids, telling his dogs to stop barking at the mailman, or yelling about professional wrestling to his wife. If the stars properly align, he will talk about For Love Of The Game being the best baseball movie of all time.