All The New Netflix Movies To Watch Right Now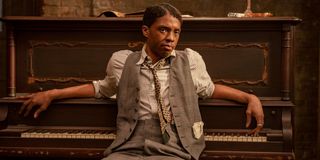 CinemaBlend participates in affiliate programs with various companies. We may earn a commission when you click on or make purchases via links.
So, it's Christmas Eve and you and the family are trapped in the house with nothing but gallons of egg nog, holiday cheer, and a shared Netflix family account. And while there are thousands upon thousands of great movies from yesteryear available to watch on the popular streaming service, there's a good chance you and the fam want to see what new Netflix movies are out there. If that's the case, now is the perfect time to look for something new to watch considering everything that has been added to the Netflix library since Thanksgiving.
So, whether you are looking for some great new additions to your Christmas movie rotation, a music biopic that is getting all sorts of Oscar buzz, or science-fiction drama featuring one of Hollywood's leading men, we've got you covered with this list of 17 new Netflix movies. Pour yourself another glass of eggnog, gather the family, and get ready to watch movies until the new year…
We Can Be Heroes - December 25, 2020
If you are finding this story after Christmas Eve you'll be able to start things off with We Can Be Heroes, Robert Rodriguez's star-studded followup to The Adventures of Sharkboy and Lavagirl in 3-D, only this time the heroes of the 2005 family friendly action flick are all grown up and their kids are the ones saving the day. When earth's superheroes are kidnapped by an alien threat, it is up to their kids to work together and save their parents, and Earth, before it's too late.
Stream It On Netflix Here.
The Midnight Sky - December 23, 2020
George Clooney, who has appeared in science fiction movies like Solaris (the American remake), Gravity, and Tomorrowland, is returning to the genre with his latest offering: The Midnight Sky. In the movie, which also sees the veteran actor sit in the director's chair once again, Clooney plays a lonely scientist in the Arctic racing to prevent a group of astronauts from returning to an Earth devastated by a global catastrophe.
Stream It On Netflix Here.
Your Name Engraved Herein - December 23, 2020
Set in a recently liberated Taiwan in the tail end of the 1980s, Your Name Engraved Herein follows two schoolboys by the names of A-han and Birdy who fall start an intense love affair after meeting in the school band. Love isn't easy, especially so when their same-sex relationship goes against everything their school, families, and society accepts. Over the course of several decades, the story of these soulmates is told in stunning detail.
Stream It On Netflix Here.
Ma Rainey's Black Bottom - December 18, 2020
Ma Rainey's Black Bottom is a biopic that takes place over the course of a single afternoon in 1920s Chicago as a group of musicians awaits the arrival of the groundbreaking singer and Queen of the Blues Ma Rainey (Viola Davis). Throughout this 94-minute biopic about one of the most influential figures in American music, the musicians, especially trumpeter Levee (Chadwick Boseman in his final performance) becomes the center of attention as the group look back on stories of their younger years.
Stream It On Netflix Here.
A California Christmas - December 14, 2020
If you are looking for a short, sweet, and easy-to-digest movie to get you through your Christmas Eve night with a movie your mom and sister-in-law can enjoy, then check out A California Christmas. When Joseph (Josh Swickard), the son of an elite San Francisco real estate power couple sets his sights on a plot of land in the Bay area, he has to pose as a ranch hand to get a farmer (Lauren Swickard) to sell her family's ranch. Little does he know but this city boy will soon find more than he ever could have expected.
Stream It On Netflix Here.
The Prom - December 11, 2020
The Ryan Murphy-directed musical comedy The Prom follows a group of struggling Broadway stars as they throw the prom of the century for a girl in a small Indiana town after her school's dance was cancelled once school officials found out she planned on bringing another girl as her date. With a cast includes Nicole Kidman, James Corden, Andrew Rannells, Meryl Streep, and Jo Ellen Pellman as the young girl in an unaccepting Midwestern town, there is potential for sidesplitting laughs and tearjerking moments.
Stream It On Netflix Here.
Canvas - December 11, 2020 (Short Film)
The Netflix animated short Canvas follows a heartbroken grandfather as he struggles to rekindle his passion for painting just as he finds the inspiration he's been looking for all along. Coming in at just over nine minutes in length, this heartfelt and amazingly animated short film may be brief but its message will stick with you for quite some time.
Stream It On Netflix Here.
Rose Island - December 9, 2020
The 2020 Italian comedy Rose Island (L'incredibile storia dell'lsola delle Rose) follows a crafty engineer by the name of Giorgio Rose (Elio Germano) as he recounts the story of how he built his own island off the coast of Italy and declares it a nation, which in turn draws the attention of people around the world (both supporters and detractors). This humorous and poignant comedy explores just how far someone will go in order to feel happy, free, and at peace.
Stream It On Netflix Here.
Mank - December 4, 2020
David Fincher's latest offering, Mank, tells the story of Hollywood screenwriter Herman J. Mankiewicz (Gary Oldman) as he battles personal demons and pressure from powerful figures in American history to finish the script for Citizen Kane. Much more than just a movie, Mank is Fincher's love letter to the Golden Age of Hollywood and its most notable, as well as forgotten figures.
Stream It On Netflix Here.
Christmas Crossfire - December 4, 2020
The German offbeat dark comedy Christmas Crossfire (Wir Können Nicht Anders) follows a man who makes the mistake of foiling an attempted murder and faces the consequences. After the chance encounter, Samuel (Kostja Ullmann) flees the scene with the intended target (Merlin Rose) and becomes sought after by a group of angry mobsters as well as woman he just met. This dark, tense, and hilarious Christmas caper is unlike most you'll watch this holiday season.
Stream It On Netflix Here.
Leyla Everlasting - December 4, 2020
The Turkish comedy Leyla Everlasting starts up just as Adem (Haluk Bilginer) decides to leave his wife of 20 years, Leyla (Demet Akbag) for another woman, but as the story unfolds, this aging Casanova learns that getting rid of his wife is easier said than done.
Stream It On Netflix Here.
Just Another Christmas - December 3, 2020
The Brazilian Christmas timeloop comedy Just Another Christmas (Tudo Bem no Natal que Vem) centers on Jorge (Leandro Hassum) a family man who has a lot of resentment for a certain holiday who starts to learn valuable life lessons after becoming trapped in a reality where it's Christmas everyday. It has been a good year for time loops, so why not end it with another one (just make sure you don't get trapped along the way.
Stream It On Netflix Here.
Break - December 3, 2020
Please note that what follows sounds a lot like Step Up, but I promise it is not the 2006 dance phenomenon starring Channing Tatum and Jenna Dewan. The 2020 Netflix comedy-drama Break follows struggling dancer Lucie (Sabrina Ouazani) after she meets Vincent (Kévin Mischel), an up-and-coming b-boy coming to terms with his own issues. This French-speaking romance movie has a lot of dancing, some tough conversations, and a heart of gold.
Stream It On Netflix Here.
Fierce - December 2, 2020
The Polish-speaking inspirational story Fierce tells the story of a gifted singer who becomes a star after appearing on a nationally televised talent show seeking not just fame and glory but also the love and admiration of her father, who serves as one of the judges.
Stream It On Netflix Here.
Angela's Christmas Wish - December 1, 2020
The animated feature Angela's Christmas Wish centers on a young girl trying her hardest to get from Ireland to Australia in time to be with her family on Christmas. This heartwarming story features superb animation and storytelling that could be a hit for the whole family.
Stream It On Netflix Here.
The Christmas Chronicles 2 - November 25, 2020
Picking up after their previous adventures, The Christmas Chronicles 2 follows Kate Pierce (Darby Camp) as she is reunited with Santa Claus (Kurt Russell) during a time when they need one another more than ever. When a former elf and current troublemaker Belsnickel (Julian Dennison) threatens to end Christmas forever, it's up to the old crew (with some new additions including Golden Hawn as Mrs. Claus) to save the world from an existence lacking holiday cheer.
Stream It On Netflix Here.
Hillbilly Elegy - November 24, 2020
Ron Howard's adaptation of J.D. Vance's memoir Hillbilly Elegy tells a story the multi-generational story of an Appalachian family struggling to make sense of the world around them and follows the family through some of life's toughest and most trying moments. If you are a fan of non-linear storytelling, character-driven features, and Glenn Close and Amy Adams firing at all cylinders, this movie is for you.
Stream It On Netflix Here.
From intense family dramas that will make your familial squabbles look like nothing and an assortment of Christmas movies, this is something for the whole family to enjoy on Netflix this holiday season.
Your Daily Blend of Entertainment News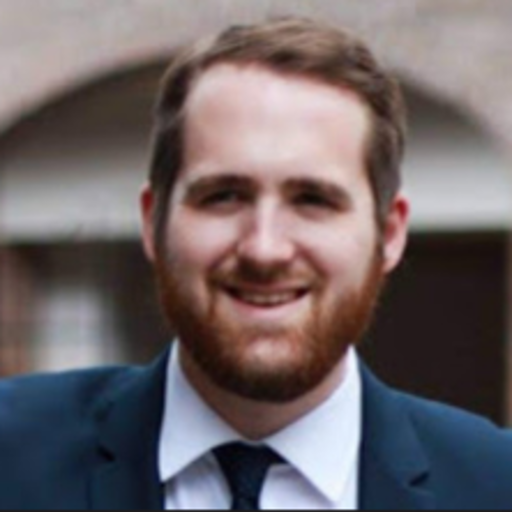 Philip grew up in Louisiana (not New Orleans) before moving to St. Louis after graduating from Louisiana State University-Shreveport. When he's not writing about movies or television, Philip can be found being chased by his three kids, telling his dogs to stop barking at the mailman, or yelling about professional wrestling to his wife. If the stars properly align, he will talk about For Love Of The Game being the best baseball movie of all time.