Upcoming Anna Kendrick Movies And How To Watch Her Recent Shows Streaming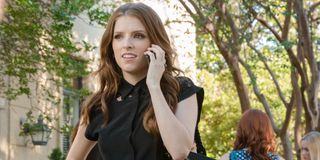 CinemaBlend participates in affiliate programs with various companies. We may earn a commission when you click on or make purchases via links.
There are few names in Hollywood that have the skills and charisma that match those possessed by Anna Kendrick. The dual threat has lent her talents to successful franchises like Pitch Perfect and Trolls, both of which gave the American actress and singer plenty of opportunities to show off her acting and singing chops. She's also given phenomenal performances in dramas like Up in the Air, 50/50, and the twist-heavy A Simple Favor, but many may be wondering what Anna Kendrick movies are currently in the works.
For a while there, Anna Kendrick was one of the busiest actresses in Hollywood but the COVID-19 pandemic caused her, like so many other movie stars, to take a break, one much longer than she had ever expected. With productions picking back up and filming locations once again abuzz with activity, things are picking up for the former Oscar nominee. Here's where we'll be able to see Anna Kendrick in the near future. After that, stick around to see where you can stream some of her latest offerings.
Stowaway - April 22, 2021 (Post-Production)
The next time we will see Anna Kendrick, it won't be in America. Hell, it won't even be on Planet Earth. Kendrick, along with Toni Collette, Hawaii Five-O's Daniel Dae Kim, and Son of the South star Shamier Anderson, will star in Joe Penna's upcoming sci-fi space thriller Stowaway. Written by Penna and his Arctic co-writer Ryan Morrison, the tense drama centers on a character played by Anderson who sneaks aboard a mission to Mars only to cause severe damage to its life support systems, per The Hollywood Reporter. Kendrick's character, a medical researcher, is then tasked with proving to the rest of the crew that despite the dwindling resources and not much time, not all hope is lost while also providing humanity to the cold protocol of the ship's commander, played by Collette.
After being announced back in October 2018, production on Stowaway got underway the following summer and has been wrapped up for some time while the distribution was worked out. In December 2020, Deadline published a report revealing Netflix as the landing spot to the survival sci-fi thriller, but only provided a 2021 release window but did not provide a more specific date. The movie was not included in the January 2021 Netflix promo video highlighting this year's stacked release calendar, but ended up landing an April 22 release date.
Love Life Season 2 - TBD (Pre-Production) (HBO Max Original Series)
The HBO Max original series Love Life was one one of the most popular shows on the platform at its launch in 2020, and the quirky romantic comedy about Anna Kendrick's Darby Carter finding love, losing it, and finding it once more will be returning at some point in the future, but with less of the character everyone came to know and love in Season 1 (more on how to watch that down below). Don't get too upset, as Darby, and Kendrick, will be returning for Love Life Season 2, but just in a much smaller capacity.
Moving forward, Love Life, being an anthology series and all, will turn its focus to a completely new character living and looking for love in New York City. Picking up where Darby left off will be a new and yet-to-be-named character played by William Jackson Harper, per Variety. Best known for his role as Chidi Anagonye on NBC's The Good Place, Harper has been making a name for himself with appearances in Midsommar and Dark Waters. And despite her limited role moving forward, Anna Kendrick will still be sticking around as one the producers of extremely popular HBO Max romantic comedy.
Recent Anna Kendrick Shows Streaming
At the moment, Anna Kendrick doesn't have all that much in the works, but considering everything she's put out in the past couple of years, there is plenty to look back on and enjoy for the first time or all over again. Below are just five of shows featuring Kendrick that you can currently watch streaming.
Love Life Season 1 (HBO Max)
If you were one of those who missed the extremely popular Love Life Season 1 when it debuted on HBO Max in May 2020, fear not, as all 10 episodes showing the ups and downs and all arounds of Darby Carter's relationships are still up on the streaming service. Created by Sam Boyd (who also writes and directs multiple episodes), the anthology series sticks with Anna Kendrick's lovable character through thick and thin, through good times and (very) bad times as she lives her life the best way she can in New York City.
And while life isn't always kind to Darby in the Big City, this charming and well-written romantic comedy sees the central character (of the first season, at least) learn about a lot about herself and those around her, especially a certain surprise in the final two episodes. Plus, with Love Life Season 2 coming out sooner or later, now is the perfect time to return to the series for a quick refresher.
Stream it on HBO Max here.
Dummy (Quibi)
In early 2020, all anyone could talk about was Quibi, the streaming platform offering bite-sized episodes of new shows and returning classics. But after facing some serious issues from the jump, the short-lived app called it quits in October 2020, a little more than six months after it was launched. At the time of Quibi's shutdown, EW listed a number of reasons as to why the project failed, citing lower-than-expected subscription numbers and negative reviews as two of the major concerns. And this is a shame because there is no way (for now, at least) to watch shows like Anna Kendrick's Dummy, unless you want to watch the pilot on the still-active Quibi YouTube page.
Created by Cody Heller, Dummy follows Anna Kendrick's version of the Wilfred and Deadbeat writer after she discovers that her partner, Dan Harmon (Heller's real-life partner, played by Donal Logue), has a sex doll. Over the course of the show, Cody and Barbara Himmelbaum-Harmon (the doll, voiced by Meredith Hagner) get in all sorts of antics as they set off for a rather unique adventure.
Anna Kendrick received an Emmy nomination for her role at the 2020 Primetime Emmy Awards, and so there could a chance that Dummy will live to see another day when the Roku Channel brings some of the former streamer's titles back at some point in 2021.
Stream Episode 1 on YouTube here.
Down To Earth With Zac Efron (Netflix)
The travel/health/sustainable living documentary series Down to Earth with Zac Efron was one of the best additions to the Netflix library in 2020 and it's not only because the former High School Musical star showed off his new physique. Over the course of the show's eight episodes, Efron and Darin Olien traveled to places like Iceland, Lima, France, and Los Angeles where the Baywatch actor was joined by Anna Kendrick for one of the strangest meetings: an H2O lesson with a water sommelier in the City of Angels. Yes, there's such thing as a water sommelier.
While Anna Kendrick only appears in a small portion of the show, Down to Earth with Zac Efron is one of those titles that everyone with a Netflix subscription should check out, as well as a reason to sign up for the streaming service.
Stream it on Netflix here.
Human Discoveries (Facebook)
Back in 2017, Facebook Watch was launched and gave millions of the social media giant's users access to original drama drama series, animation, docuseries, and all other sorts of content. One of the three adult animation comedies produced for Facebook's foray into streaming was the 2019 title Human Discoveries, a 10-episode silly good time that was like a raunchier and more over-the-top version of The Flintstones.
Created by Chris Bruno and David Howard Lee, Human Discoveries centered on Anna Kendrick's Jane and Zac Efron's Gary but also featured a cast that included Jillian Bell, Lamorne Morris, Paul Scheer, Lisa Kudrow, and other notable stars. While the group of prehistoric friends discovers life-changing inventions like fire and the wheel, other finds bring confusion and all other emotions to the gang.
Stream it on Facebook here.
Trolls World Tour (Hulu)
This final title isn't a show, but I would be remise if I made a list of Anna Kendrick streaming options and didn't include Trolls World Tour (aka the movie my daughter watches at least once a week). After the followup to the original Trolls had to abandon its theatrical release at the beginning fo the COVID-19 pandemic in April 2020, it quickly became one of the most controversial yet successful movies when it appeared on VOD services around the web.
Nearly a year after its release, Trolls World Tour, which follows Anna Kendrick's Queen Poppy and the rest of her colorful troll friends as they try to stop QueenBarb (Rachel Bloom) of the Hard Rock trolls from destroying all other forms of music. And since it's now on Hulu, there's no reason to put off watching Trolls World Tour for the first time or 42nd, as is the case for my house.
Stream it on Hulu here.
One thing that we all need to remember with the upcoming Anna Kendrick movies, as well as those projects for other actors, is that anything can change in an instant. That being said, make sure to check back for any updates to this list as we move forward.
Your Daily Blend of Entertainment News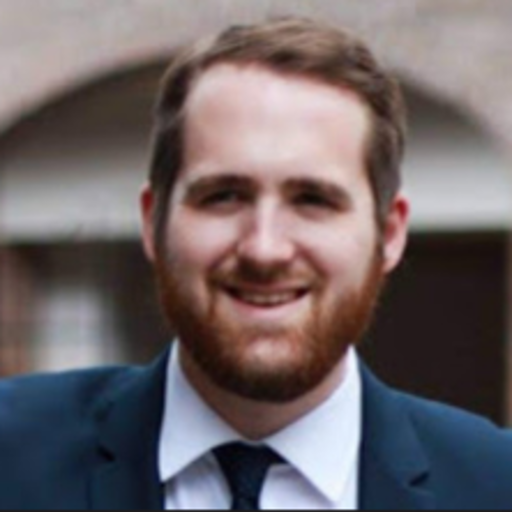 Philip grew up in Louisiana (not New Orleans) before moving to St. Louis after graduating from Louisiana State University-Shreveport. When he's not writing about movies or television, Philip can be found being chased by his three kids, telling his dogs to stop barking at the mailman, or yelling about professional wrestling to his wife. If the stars properly align, he will talk about For Love Of The Game being the best baseball movie of all time.