The Best Anthony Hopkins Movies And How To Watch Them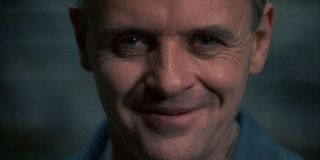 CinemaBlend participates in affiliate programs with various companies. We may earn a commission when you click on or make purchases via links.
The best Anthony Hopkins movies are those that give the two-time Academy Award-winning actor (and composer and great social media follow) just enough space and time to create or bring to life well-rounded and fully thought-out characters. Thrilling dramas like The Silence of the Lambs, Amistad, and more recently, The Father, all feature characters played by Hopkins in a way that it's hard, or impossible, to think of anyone else playing those roles at the time.
But, what if you want to revisit the best Anthony Hopkins movies that you grew up watching or might have missed due to the sheer volume of his work in the past 50-plus years? Well, you've certainly come to right place, as we have put together a comprehensive list of his best movies and all the ways you can watch them, including streaming, digital rentals, and old-fashioned physical media…
The Father (2020)
Even though there was a great deal of controversy surrounding Anthony Hopkins' Oscar for Best Actor at the 93rd Academy Awards, it shouldn't take anything away from his performance in The Father, Florian Zeller's heartbreaking drama about a man refusing to accept assistance, and his fate, as he battles dementia. Olivia Colman co-stars as Hopkins' on-screen daughter, who becomes both his biggest supporter and adversary in their journey together.
Buy The Father on DVD/Blu-ray On Amazon May 18.
The Silence Of The Lambs (1991)
Long after he's gone and we talk about his legacy, it will be hard to mention Anthony Hopkins' name without bringing up The Silence of the Lambs. Jonathan Demme's 1991 psychological thriller, based on Thomas Harris' novel of the same name, features the most iconic of Hopkins' performances with his take as Dr. Hannibal Lecter, a world-renowned psychiatrist who's in prison for his taste for murder, human flesh, and a nice chianti. And, there is something special about the chemistry shared by Hopkins and Jodie Foster's Clarice Starling that remains just as magical 30 years later.
Stream The Silence of the Lambs on Showtime.
Rent/Buy The Silence of the Lambs on Amazon.
Buy The Silence of the Lambs on DVD/Blu-ray on Amazon.
Amistad (1997)
Steven Spielberg's 1997 courtroom drama, Amistad, retells one of the most significant cases seen in front of the United States Supreme Court after African tribesmen abducted for the slave trade took over their captor's ship and started an international legal battle. Anthony Hopkins received an Oscar nomination for his portrayal of former President John Quincy Adams, who assists freed slave Theordore Joadson (Morgan Freeman) and lawyer Roger Baldwin (Matthew McConaughey) prepare the legal case in favor of the slaves' leader, Cinque (Djimon Hounsou).
Buy Amistad on DVD/Blu-ray on Amazon.
Nixon (1994)
Anthony Hopkins received an Oscar nomination for his role of the embattled Richard Nixon in Oliver Stone's unique 1994 biopic, Nixon. Told in a very "Oliver Stone" manner (non-linear storytelling, camera filters, his signature editing style and camera angles), this presidential epic tells much of the former president's life, career, and legacy, leading up to his resignation in the fallout of the Watergate Scandal.
Buy Nixon on DVD/Blu-ray on Amazon.
The Thor Movies (2011 - 2017)
Adding a level of gravitas to the first three Thor movies (and the Marvel Cinematic Universe as a whole) is Anthony Hopkins' performance as Odin, father of Thor (Chris Hemsworth), adoptive father of Loki (Tom Hiddleston), and leader of Asgard. While Odin can be a real prick at times (banishing his son to Midgard and that whole business with Hela), by the end of his run in Thor: Ragnarok, the character has redeemed himself.
Stream Thor, Thor: The Dark World and Thor: Ragnarok on Disney+.
Rent/Buy Thor, Thor: The Dark World and Thor: Ragnarok on Amazon.
Buy Thor, Thor: The Dark World and Thor: Ragnarok on DVD/Blu-ray on Amazon.
The Two Popes (2019)
Probably one of the best movies on Netflix, Fernando Meirelles' 2019 drama The Two Popes tells a story of the close-knit bond shared by Pope Francis (Jonathan Pryce) and Pope Benedict XVI (Anthony Hopkins) as the latter breaks from tradition and steps down as the leader of the Catholic church, allowing the former, his longtime friend, to step in and serve as his successor. Filled with both political drama and a heartwarming story of two friends (like in the World Cup scene), it should come as no surprise that Pryce and Hopkins were both nominated for Oscars.
Stream The Two Popes on Netflix.
The World's Fastest Indian (2005)
Perhaps one of the most inspirational movies in Anthony Hopkins' filmography, the 2005 biographical drama The World's Fastest Indian sees the two-time Oscar winner take on the role of New Zealander Burt Munro, a man who spent years tinkering with his Indian motorcycle in hopes of breaking the land-speed record at Utah's famed salt flats. Directed by Roger Donaldson (Cocktail, Thirteen Days), this uplifting tale of perseverance and not giving up on one's dream is truly remarkable.
Stream The World's Fastest Indian on Hoopla.
Rent/Buy The World's Fastest Indian on Amazon.
Buy The World's Fastest Indian on DVD/Blu-ray on Amazon.
Hitchcock (2012)
Sacha Gervasi's Hitchcock sees Anthony Hopkins portray the iconic and visionary Alfred Hitchcock, as the acclaimed filmmaker prepares to adapt what would later become one of his most well-known movies: Psycho. This, however, proves to be no easy task after studios refuse to support the project, leading to Hitchcock himself agreeing to cover the cost.
Buy Hitchcock on DVD/Blu-ray on Amazon
Bram Stoker's Dracula (1992)
Francis Ford Coppola's 1992 Gothic horror film Bram Stoker's Dracula sees Anthony Hopkins step in to portray Count Dracula's (Gary Oldman) longtime nemesis, Professor Abraham Van Helsing, as he helps Jonathan Harker (Keanu Reeves) rescue his fiancée Mina (Winona Ryder) from the blood-thirsty and condemned prince.
Stream Bram Stoker's Dracula on HBO Max.
Rent/Buy Bram Stoker's Dracula on Amazon.
Buy Bram Stoker's Dracula on DVD/Blu-ray on Amazon.
Meet Joe Black (1998)
Directed by Martin Brest (Beverly Hills Cop, Midnight Run, Scent of a Woman), the 1998 fantasy romance Meet Joe Black probably isn't anyone's favorite movie, but it is anchored by a touching and surprisingly honest performance by Anthony Hopkins as Bill Parrish, a billionaire media mogul. The film is about 15 to 20 minutes too long, but its story revolving around the embodiment of death (Brad Pitt) giving the 65-year-old businessman a few extra days to live while death learns what life is about is a rather unique concept and features great back-and-forth conversations between the two.
Stream Meet Joe Black on Showtime.
Rent/Buy Meet Joe Black on Amazon.
Buy Meet Joe Black on DVD/Blu-ray on Amazon.
The Elephant Man (1980)
While mostly remembered for John Hurt's heartbreaking and pained portrayal of the severely deformed John Merrick, David Lynch's The Elephant Man also features a moving performance from Anthony Hopkins as Frederick Treves, the doctor who saved the former freak show attraction and gave him a new life in the hospital. This historical drama was nominated for a total of eight Academy Awards.
Stream The Elephant Man on Amazon.
Rent/Buy The Elephant Man on Amazon.
Buy The Elephant Man on DVD/Blu-ray on Amazon.
The Mask Of Zorro (1998)
In Martin Campbell's 1998 adventure film The Mask of Zorro, Anthony Hopkins takes on the role of Don Diego de la Vega, the original Zorro, who escapes from prison to track down and defeat his mortal enemy, Don Rafael Montero (Stuart Wilson). To help in his fight, Don Diego enlists the services of Alejandro Murrieta (Antonio Banderas), a drunkard who eventually takes up the mask and superb swordsmanship of his mentor.
Stream The Mask of Zorro on HBO Max.
Rent/Buy The Mask of Zorro on Amazon.
Buy The Mask of Zorro on DVD/Blu-ray on Amazon.
Legends Of The Fall (1995)
Edward Zwick's 1995 sprawling epic, Legends of the Fall, follows Col. William Ludlow (Anthony Hopkins) and his three sons, Tristan (Brad Pitt), Alfred (Aidan Quinn), and Samuel (Henry Thomas), as they cut out an idyllic slice of Wyoming for themselves in early 20th-Century Montana. Chronicling years in the life of the close-knit family, the movie explores the love, respect, and resentment shared by fathers and sons, as well as how grief can both break down and build up the spirit.
Stream Legends of the Fall on HBO Max.
Rent/Buy Legends of the Fall on Amazon.
Buy Legends of the Fall on DVD/Blu-ray on Amazon.
The Remains Of The Day (1993)
Anthony Hopkins received an Oscar nomination for the role of James Stevens, a tireless and loyal English butler to a Nazi sympathizer in James Ivory's 1993 drama The Remains of the Day. Featuring two narratives — one showing Stevens' arrival at his former employer's massive estate and the other set following the man's death — the movie explores topics like service, redemption, the changing of times, and love, which includes a story with Emma Thompson's Sarah Kenton, a former housekeeper.
Stream The Remains of the Day on Pluto.
Rent/Buy The Remains of the Day on Amazon.
Buy The Remains of the Day on DVD/Blu-ray on Amazon.
Shadowlands (1993)
Directed by Richard Attenborough, the 1993 biographical drama Shadowlands sees Anthony Hopkins star as acclaimed British novelist and academic C.S. Lewis as he strikes up a relationship with American poet Joy Davidman (Debra Winger) in 1950s England. Although completely different in every imaginable way, the two make quite a pair and have their bond put to the ultimate test when Joy is diagnosed with cancer. And, since we probably won't get any Chronicles of Narnia movies anytime soon, this one will have to do for now.
Rent/Buy Shadowlands on Amazon.
Rent/Buy Shadowlands on DVD/Blu-ray on Amazon.
Magic (1978)
Richard Attenborough's 1978 psychological horror film Magic follows Charles "Corky" Withers (Anthony Hopkins), a struggling magician who starts a ventriloquist routine for one final shot at success. While Corky has initial success with their routine, Fats (the dummy) slowly begins to have a mind of his own, which gets in the way of a new relationship the showman strikes up with his former high school sweetheart Peggy (Ann-Margaret).
Buy Magic on DVD/Blu-ray on Amazon.
Chaplin (1992)
And, then there is Chaplin, which happens to be one of the best movies on Amazon prime. Directed by Richard Attenborough, the Academy Award-nominated biographical drama follows an elderly Charlie Chaplin (Robert Downey Jr.) as he tells his life's story to George Hayden (Anthony Hopkins), the editor of his autobiography. Though Hopkins isn't in the movie a great deal, he makes the most of his time and helps guide Downey's version of the Hollywood icon through his later years.
Buy Chaplin on DVD/Blu-ray on Amazon.
This is just a small fraction Anthony Hopkins' body of work, and doesn't even include his various stage productions, TV shows, and other performances which have helped turn the actor into one of Hollywood's living legends. With a career still very much in full swing, it wouldn't be surprising to see Hopkins appear in any one of the upcoming 2021 movies hitting theaters and streaming services this year.
Your Daily Blend of Entertainment News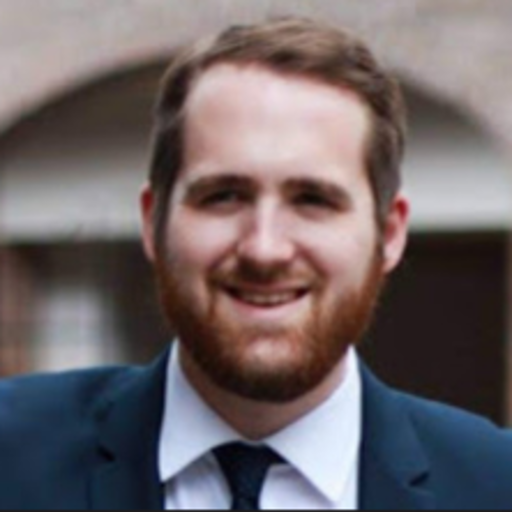 Philip grew up in Louisiana (not New Orleans) before moving to St. Louis after graduating from Louisiana State University-Shreveport. When he's not writing about movies or television, Philip can be found being chased by his three kids, telling his dogs to stop barking at the mailman, or yelling about professional wrestling to his wife. If the stars properly align, he will talk about For Love Of The Game being the best baseball movie of all time.