Ariana Grande's Manchester Benefit Concert Sold Out Insanely Quickly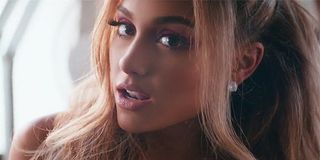 The world is still staggering from the news of the May 22 terrorist attack that left 22 people dead and more than 100 people injured at an Ariana Grande pop concert at Manchester Arena in England. Days after the incident, Grande and her manager, Scooter Braun, worked with event coordinators in the United Kingdom to organize One Love Manchester, a benefit concert by Grande and other famous acts. The planning for the show came together at a fast pace, and reportedly, the tickets to the show sold even more quickly. In fact, the tickets sold out at warp speed, according to One Love Manchester, which took to social media to state,
It has been incredible to see Ariana Grande and her team pull together the One Love Manchester event in such a swift manner. Live Nation and its subsidiary, Festival Republic, are set to produce the show, which will take place on June 4 at a cricket stadium in Manchester. When everything is said and done, the organizers will have pulled together the concert in nine short days. Unfortunately for individuals interested in buying a ticket to the show, One Love Manchester posted the statement above to Twitter to declare tickets had sold out in a mere six minutes. Still, people can tune into BBC TV, BBC Radio, and Capitol Radio Networks to watch or listen to the benefit concert.
So far, it sounds like the show will be a success, as the event has confirmations for pledged performances by huge names in music, such as Coldplay, Little Mix, Katy Perry, Robbie Williams, Niall Horan, Pharrell, Miley Cyrus, Take That, Usher, and others. The funds raised by the event will be used to aid the injured and the families of the deceased. Moreover, Ticketmaster did not charge its ticketing fee and promised to donate all of the net ticket proceeds to We Love Manchester, an emergency fund working on behalf of the injured and bereaved by the attack.
In the wake of the attack at Manchester Arena, Ariana Grande joined other celebrities and world leaders in releasing statements about the events. Grande expressed how heartbroken she felt and sent her thoughts and prayers to the victims and their families. Melvin Benn of Festival Republic spoke to Billboard and explained how the concept of hosting the event came from Grande, as she was traumatized by the attack after her show. Benn emphasized how Grande felt it important to stand with the victims and stand up against terrorists who have "bloodlust and ambivalence towards innocent individuals."
Putting together an event of this caliber cannot be an easy undertaking, especially under such limited time constraints. The show sounds like it will be an unforgettable one. Hopefully, the money raised by the event helps to improve matters for the people affected by the attack. Stay tuned for news and updates about One Love Manchester.