The Blacklist: 8 Things You Need To Know Ahead Of The Season 7 Premiere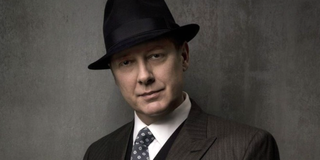 (Image credit: Justin Stephens / NBC)
The premiere of The Blacklist Season 7 is almost here! So, it is time to review the most important plot points you need to know before it airs. There was a lot that transpired over the previous season as a whole, which means drilling down to the necessities.
From the latest twist and turns in the ever-evolving truth surrounding Red's identity and beyond, there is a lot to cover. The season culminated in that seismic cliffhanger, which saw The Blacklist shift things into overdrive. Are you hyped yet? Prepare to get even more amped! These are the seven things you need to know heading into the Season 7 premiere.
Katarina Is Alive
For multiple seasons, Red had told Liz (and The Blacklist's viewers) that Katarina was dead. Fast forward to Season 6, and Liz learns that is not true, once and for all. Many had likely suspected it, but it took until last season's finale to confirm it.
Not only is she alive, but a mysterious stranger was the only one who could tell Red her location. How can he be trusted with such sensitive information? That is one of many questions that Katarina being among the living brings.
How long has she been in Paris, France? Does she pose a threat to Liz? How much does Red really know about Katarina Rostova? Based on the next thing you need to know, maybe not as much as was once thought.
Katarina Kidnapped Red
When The Blacklist left off, Katarina had kissed and then drugged Red. She had him pulled into the shadows and then transported into a van, where he was taken to some undisclosed location. The Blacklist's creator has already acknowledged that Katarina is the show's "most formidable big bad." Not the most ringing endorsement when it comes to where she lands on the villain scale.
Promotional photos for Season 7 have revealed what it will be like for Red as Katarina's prisoner. She is not treating him in the most humane way imaginable. Red appears drugged out of his mind, but to what end? Well, she wants some piece of information. Feel free to wrack your brain when it comes to what that may be.
Flashbacks indicated that Katarina was in the know about Red being an imposter, so it should not be that. Season 7 will hopefully help fill in some of the blanks.
Red's True Identity Is Still Not Known
That brings us to the big issue. For an entire season, The Blacklist magnificently teased Red's true identity. As the season hurdled towards its conclusion, it seemed to reveal it, but if you were having doubts afterward, you were not alone. There is good news on that front, though.
The Blacklist's creator has assured fans that the answer given to Liz did bring her closer to the truth. Closer...but not there? There were a lot of missing pieces still left without a place to fit in when The Blacklist left off. Nevertheless, I can still believe that the answer given may even be the right one.
Liz seemed pretty sold on what she learned from her grandfather. What will her mother be able to tell her about it in Season 7? Stay tuned. If there is any truth to the flashbacks, it should be quite a lot.
Red May or May Not Be Ilya Koslov
Who is Ilya Koslov? According to Liz's grandfather (and Katarina's father), Dom, he's the man known to the world as Raymond "Red" Reddington. In a pretty detailed story, Dom laid out that Ilya was the childhood friend of his daughter, Katarina Rostova. Ilya and Katarina came to get Liz when the real Reddington absconded with her.
As a youngster, Liz accidentally shot and killed her father and the house ended up catching on fire. Despite Katarina and Ilya's best efforts to save the real Reddington, he died. Now on the run, Katarina needed to escape, and she was running out of options.
In a hotel abroad, Ilya volunteered to have major plastic surgery, so he could assume the identity of Raymond Reddington. As a rollicking montage played on, so did the seeming reveal that Red is Ilya Koslov. Is he really him? It is unclear.
Dembe and Red Are United Again
When it comes to the best friendships on The Blacklist, it does not get any better than Dembe and Red's. Last season, the duo endured Red's imprisonment and his near-execution. In the midst of all of that, Dembe learned a devastating truth: Liz was the one who turned Red in.
Dembe kept Liz's betrayal a secret from Red. After she finally confessed, Red and Dembe had a falling out. Red ultimately realized that Dembe did nothing wrong. However, Dembe needed some time away considering Red's behavior last season, so he took it. Thankfully, Dembe returned before the end of the season, and saved the day!
When The Blacklist left off, Red and Dembe had reunited. Thanks to some new info heading into the premiere, it is known that Dembe did go to Paris with Red. However, he did not go with Red to the actual meeting with Katarina. Had he, things would have undoubtedly turned out different.
Liz Brought Agnes Home
In a feel-good moment for Liz last season, she finally decided to bring hers and Tom's daughter, Agnes, home. She had been living with Liz's mother-in-law ever since Tom's murder, and Liz's subsequent search for justice. After feeling settled about the truth surrounding Red, Liz decided that Agnes was in no danger from her enigmatic father figure.
While Liz was not fearful of Red, she remained a bit unnerved by her mother's potential reach as The Blacklist winded down. The triplets who play Agnes have been on the set for Season 7. So, it stands to reason Agnes could have a significant role in the new season.
Will Agnes meet her grandmother? Does Liz need to protect her daughter from her mother? How dangerous is Katarina? Season 7 awaits with the potential for lots of answers.
Aram Will Learn The Truth About Red
Aram is not only a computer genius; he is also Liz's good friend. In Season 7, Liz will entrust him with a truth that few others know. The man the world knows as Raymond Reddington is an imposter. Aram has gone through an entire season without knowing this. However, the exclusive clip from the premiere does not show him bearing any grudges.
Aram went through a very trying time last season. The love of his life, Samar, had to exit his life after dodging the murder attempts of multiple assassins. He was mad at Red for helping Samar leave at first before the two readily reached a solution. Time will tell when Aram is ready to move on romantically.
What he will do with the knowledge that Red is an imposter should be interesting. This is especially true because Aram has the ability to really crack the case of Red's true identity wide open.
The Verdict Is Still It Out On Liz/Ressler
As of the recent past, those behind The Blacklist have still not made up their minds on what to do about Liz and Ressler. Liz has had her hands full, trying to find out who Red really is when she is not working with the Task Force to bring down the week's Blacklister.
Romance has not been a major priority for her. Ressler did attempt to start a non-Liz relationship before he lost it because of helping Liz. That was the same episode that The Blacklist seemed to hint that there may be more between Liz and Ressler than only friendship. Will they be paired in Season 7?
The verdict is apparently still out. Fans can take solace in knowing that they will continue trying to solve cases together. Their friendship continues to be fierce in the face of everything, but will it be a cornerstone of long-term love? Stay tuned.
The Blacklist is about to return to thrill audiences all over again! I cannot wait. There should be no shortage of new clues and speculation-inducing plot twists galore! This is one of those shows that you always miss during the off-season, and I cannot wait to have it back! Who is with me?
Tune in to the Season 7 premiere of The Blacklist when it airs this Friday, October 4, at 8 p.m. ET on NBC. The crime drama is one of this fall's premieres. You can catch up on everything you might have missed via past seasons on Netflix, along with lots of new content.
Your Daily Blend of Entertainment News
Like a contented Hallmark movie character, Britt happily lives in the same city she grew up in. Along with movies and television, she is passionate about competitive figure skating. She has been writing about entertainment for 5 years, and as you may suspect, still finds it as entertaining to do as when she began.