9 Shows You Should Stream If You Like Big Brother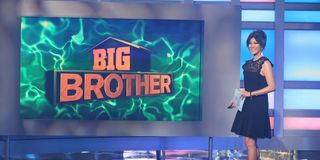 In 2000, Big Brother changed the face of American reality television. The series already had international versions prior to its US debut, but in Season 2, Big Brother US developed its own unique style. This style gave viewers less control and put it in the hands of the contestants. In my opinion, this made Big Brother a lot more exciting to watch. Big Brother 21 aired this past summer and we're only a few months away from Big Brother 22.
Big Brother 21 ended with Jackson Michie taking home the crown. It wasn't all confetti and sunshine as his win was surrounded by controversy. In 2020, Big Brother celebrates its 20th anniversary, which likely means the series will do something special to mark the occasion. Big Brother: All-Stars 2, perhaps? Fans have very strong opinions on Jackson Michie, which likely guarantees that he could appear on a possible All-Stars season. We'll have to wait until June or July to see what CBS plans for Big Brother 22. As Big Brother says, "Expect the unexpected."
Next month, Big Brother Canada Season 8 premieres on Global TV. This gives some North American fans the Big Brother fix that they need. But for those who don't have access to Big Brother Canada, here are some shows to watch while you wait for Big Brother 2020.
Big Brother: Over The Top (CBS All Access)
In 2016, CBS: All Access introduced a Big Brother spin-off series called Big Brother: Over the Top. Basically, it was the same series as the CBS network version but shorter and online. The series included twists, weekly competitions, and 24-hour access to the contestants. Big Brother: Over the Top had a few distinct features that differentiated it from the primetime version. It gave viewers even more access to the contestants. Feed watchers know that they don't have complete surveillance to the players, as things like competitions and diary room sessions are censored. Over the Top gave viewers access to all these things and more.
The series also had more fan input with such things as the extension of the Big Brother Care Packages (introduced in Big Brother 18). This twist allowed new powers and prizes to enter the game each week. Big Brother Over the Top only aired for one season, and forever remains in limbo. Fans of Big Brother should check out Over the Top if they missed it during its original run. Big Brother Over the Top is available on CBS: All Access. Stream it HERE.
The Circle (Netflix)
The Circle is like Big Brother if the contestants played only via the internet. The Circle starts with eight players living in their own apartments and only interacting through a chat app called The Circle. The contestants can play as their real selves or by pretending to be someone else. The Circle originally aired in the UK for two seasons before Netflix adapted it. The first season of Netflix's The Circle launched in January of 2020 and released four episodes a week for three weeks.
The Circle has the same opportunity for strategizing, alliance forming, and connection-making that Big Brother offers, but with the inclusion of social media instead of face-to-face contact. The Circle is a clever update of a Big Brother type game, while having its own identity. It's also just a really engaging and fun reality series. Stream The Circle HERE.
Survivor (CBS All Access)
Survivor and Big Brother premiered on CBS around the same time, but Survivor has a few more seasons under its belt. The hit CBS series usually airs multiple times a year and has much shorter seasons than Big Brother. Survivor puts a group of strangers on an island, where they need to survive the elements and weekly votes. The winner of Survivor is the person who convinces a jury of eliminated contestants to give him or her the grand prize.
Survivor and Big Brother share a network and many similarities. Both shows involve strategizing, alliances, and they even share some contestants. A few Big Brother players have appeared on Survivor, like Big Brother 16's Caleb Reynolds and Big Brother 12's winner Hayden Moss. The new season of Survivor premieres on February 12. It involves former winners competing for $2 million, so this might be the best season to watch for those curious about the show. Stream all prior 39 seasons on CBS: All Access. Stream it HERE.
The Challenge (MTV.com)
The Challenge has aired 34 seasons since its 1998 debut. The series originated as a competition series between The Real World and Road Rules contestants. It's evolved to include MTV stars, international reality contestants, professional athletes, and many US reality show stars. Each season, The Challenge has a different theme, but the format stays similar. Weekly, teams compete in challenges, and then two contestants battle each other to avoid elimination.
The Challenge combines the two greatest aspects of reality TV: drama and challenges. The series has built itself on the drama that exists between contestants. Unlike many competition reality series, The Challenge doesn't involve a new cast every year. Instead, The Challenge vets often return and win season after season. Big Brother contestants have become a regular part of The Challenge, and even more former Big Brother contestants are set to appear next season. Unfortunately, MTV.com only has about 16 seasons on their website, and you can only access The Challenge if you have a cable subscription that includes MTV. If you have MTV as part of your cable subscription, The Challenge is worth the watch. Stream The Challenge HERE.
Love Island (Hulu)
Love Island is a reality dating series that involves singles pairing off. Each week, new singles are added, and former ones are eliminated until only a few final couples stand. Then the viewers vote on their favorite couple. That couple wins a cash prize and love.
Love Island began in the UK, but last summer, CBS adapted the series for an American audience. Both are available to stream. The American version is available on CBS: All Access, and the UK edition is available on Hulu. Love Island is similar to Big Brother in that they both involve young single people hooking up. They also both show how being a couple can be part of a strategy. Love Island contestants can use their couple status as a way to gain influence and get viewers on their side. Stream the UK Love Island HERE
The Amazing Race (CBS All Access)
The Amazing Race involves teams running around the world to win $1 million. Each week, the teams must complete a series of tasks or challenges in order to advance in the race. The player who arrives last to a designated checkpoint may be eliminated. Some weeks, there are no eliminations but the last place finisher receives a penalty that could hurt the team's chances of making it to the next checkpoint.
The Amazing Race is more task-based than Big Brother. A team's performance is what usually determines if they win the game. However, there is some strategizing and social game involved. At multiple points, players can try to hinder another team's winning chances. Many famous Big Brother couples have appeared on The Amazing Race, and Big Brother 19's Jessica Graf and Cody Nickson even won it. Stream The Amazing Race HERE.
Ex On The Beach (MTV.com)
Similar to Love Island, Ex on the Beach involves hot, young singles. The shows differ in Ex On The Beach is specifically designed to bring romantic drama. The series starts with a bunch of single people and each week, an ex from one single's past shows up to join them as a contestant.
Ex on the Beach may appeal to Big Brother fans because the American version includes former Big Brother contestants. Big Brother 19's former showmance Mark Jansen and Elena Davies appeared on it as exes and the Big Brother Over the Top winner made an appearance. Unfortunately, MTV only has the current season of Ex On the Beach available to stream on its site. Additional seasons are available to purchase on Amazon Prime Video. Stream season 4 of Ex On the Beach HERE.
UnReal (Hulu)
Shiri Appleby and Constance Zimmer star in Unreal, a scripted series about the making of a Bachelor type series called Everlasting. Unreal is fictional but based on co-creator Sarah Gertrude Shapiro's real experience working on The Bachelor. It was one of the most talked about series of 2015 and 2016.
The thing that makes Big Brother different from most other reality series is its 24-hour access to the live feeds. This allows viewers to form their own opinions of contestants without the influence of producers. Unreal showcases how the crew behind the scenes can use footage and manipulation to create the narrative that they think gets the most viewers. Unreal makes you appreciate the Big Brother live feeds even more. Stream all four seasons of Unreal on Hulu. Stream it HERE.
Sequester (Youtube)
Big Brother 17's Audrey Middleton created Sequester. The series originally began in 2016 and it used to include contestants interacting and voting each other off all through live video chats. Since then, Sequester has evolved to a reality show about 20 contestants moving into a house together. They then must compete in challenges and strategize to win the grand prize.
Sequester is very similar to Big Brother, but it's more fast-paced and strategy based. It also has different layers of challenges and eliminations. For example, when Sequester reaches the jury portion, once a player gets voted off, he or she can challenge anyone who voted for them off to a battle. These two players then compete in a challenge, and whoever wins, stays. The major style difference—besides the budget--is that it doesn't have the same amount of fluff that you expect on an edited episode of Big Brother. Former Big Brother USA and Canada players also appeared on Sequester, like Judd Daugherty from Big Brother 15. Season 2 and 3 of Sequester are available to view free on Youtube. Stream it HERE.
Big Brother returns to CBS this summer. All past 21 seasons and the two seasons of Celebrity Big Brother are available to stream on CBS: All Access.
Your Daily Blend of Entertainment News
Spent most of my life in various parts of Illinois, including attending college in Evanston. I have been a life long lover of pop culture, especially television, turned that passion into writing about all things entertainment related. When I'm not writing about pop culture, I can be found channeling Gordon Ramsay by kicking people out the kitchen.