Bachelor Spoilers: If Hannah Brown Won't Be The Bachelorette Again, Who Is Next?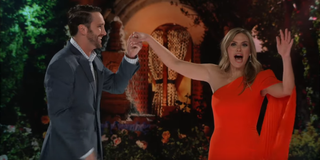 SPOILERS ahead from The Bachelor 2020, aka Bachelor Peter Weber's Season 24.
Well, Bachelor Nation, Peter Weber may still be trying to figure out which of his...intriguing ladies he'll try to walk down the isle with, but at least one piece of the Bachelorette 2020 puzzle has fallen into place. While there are certainly plenty of women from Peter's season who could fill the bill (please, not Victoria F., though), there was quite a rumor going around that, as long as Peter and his ex Hannah Brown didn't somehow end up together at the end of his Bachelor season, that she could actually be Bachelorette again, for the second year in a row. But, it looks like that won't become a reality.
How do we know this? Well, you can thank spoilers for the information, especially Bachelor Nation spoiler king Reality Steve, who has the inside line on what Hannah will be doing as The Bachelorette films in the next few weeks. Here's a hint: she will be traveling quite a lot, but not around the world as our Bachelorettes always do. Ready? OK, take a look at what Reality Steve posted on Twitter:
Hannah Brown Is Out!
Curses! Dancing with the Stars does it again! Sorry, Hannah Brown fans, but it looks like she's decided to take on even more DWTS commitments for next month, and will be doing the live tour. As Reality Steve says, this will happen during filming of The Bachelorette, and, assuming that Hannah will actually be dancing during this tour, she's going to need all her time to rehearse and can't be jetting around the globe handing out roses to men who are probably unworthy of her (or, really, any of our) affections.
As you might remember from the first couple of weeks of Pilot Pete's Bachelor season, Hannah showed up and caused a bit of a stir. The two were supposed to just clear some old emotional hurdles from their short-lived romance on Hannah's Bachelorette season, but Peter was still so clearly taken with her that he invited Hannah to stay and vie for his heart along with his other women. Had Hannah not been in the midst of her winning DWTS season and too busy (and contractually obligated) to even consider it, who knows what might have happened.
Who Could Actually Be The Bachelorette?
OK, so the big question for Bachelor Nation now is who, exactly, will be the next Bachelorette? As with every season of The Bachelor, there are many options, but we know the producers tend to go for someone with the best story and / or a woman who got very close to getting engaged in the finale. While I, personally, would love to see strong, sensible Natasha or even reliable-until-she-went-a-touch-nutty Kelley (I'm blaming Peter's wacko decisions for that one) as our 2020 Bachelorette, methinks the show will go with someone who got even closer to winning Peter's heart.
Heading into hometown dates, where Peter met the parents of his almost sister-wives, he was still dating Champagne Kelsey, Virgin Madison, Heart Eyes Hannah Ann and Victoria F. Of Impossibly Problematicstan, The First Of Her Name (and, hopefully, the last). Kelsey was dumped after hometowns, but I feel like she's still in the running for Bachelorette. She's got some family issues that could make for good background drama should she be chosen, she's capable of saying some really intelligent things, but could also do some truly silly shit to keep things interesting as the lead. Plus, we'd be guaranteed Kelsey-tears in every episode.
Madison also has a shot. Spoilers are telling us that she'll dump Peter when she finds out that he had sex during at least one of his other fantasy suite dates next week, apparently pissed that this man who had sex four times in one night in a windmill with a woman he was dating...while she was also still dating other dudes (Hi, Hannah B.!) didn't keep it in his pants for his potential wedding night with Madison. That's a big story, because it seems to be pretty rare for suitors to dump the lead this far into the process, not to mention dumping them at all. But, The Bachelor just did the "virgin lead" thing last year, so that might be a big strike against "pure" little Madison.
Hannah Ann...actually, now that I think about it, she has no compelling story to speak of, unless you count the fact that she's never been in love and couldn't clearly tell Peter why she felt vying for his heart was right for her...having never been in love. So, I'm gonna count her out.
Now, good people of Bachelor Nation, we're left with Victoria (please don't let it be Victoria). Victoria who has freaked out on every group date. Victoria who has freaked out every time she's had dinner with Peter, even though the daytime parts of the dates go just fine. Victoria who constantly runs away (literally) from deep conversations and getting called on her bullshit. Victoria who has become a MASTER at turning her bullshit around and making it look like Peter's bullshit so that he feels bad for "attacking" her and gives her a rose.
The Verdict
I could be wrong, but all of these attributes, along with Victoria's many problems outside of the show, should mean that she has no shot at leading The Bachelorette. Therefore, I submit that Kelsey and Madison are looking like our best choices for Bachelorette 2020, unless, of course, the producers have decided to meltdown this shitshow of a season like a queen who hates her old crown and choose someone that people still talk about from a previous season, which wouldn't be an unprecedented move.
Peter Weber's time on The Bachelor should be over in just a few weeks (unless things get so dramatic they decide to spring extra episodes on us), so we'll find out who will lead The Bachelorette before too much longer. (Not Victoria! Who do we have to pay?!) In the meantime, you can see what else is new with our 2020 midseason premiere guide!
Your Daily Blend of Entertainment News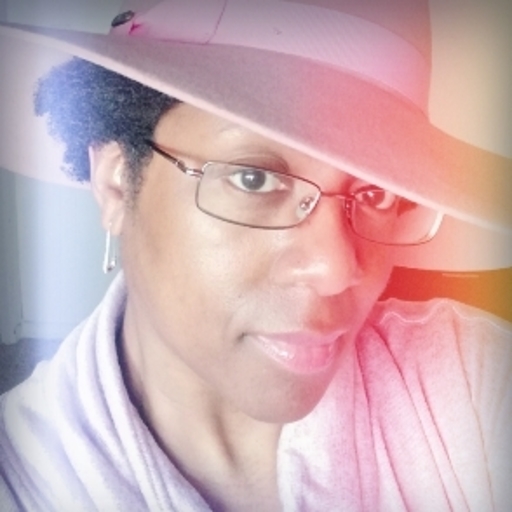 Yennefer's apprentice, Gilmore Girl; will Vulcan nerve pinch pretty much anyone if prompted with cheese...Yes, even Jamie Fraser.