Ozark: 6 Questions We Hope Season 4 Will Answer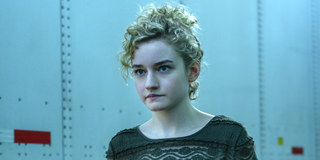 (Image credit: Tina Rowden / Netflix)
Ozark is coming to an end with Season 4, and as fans wait for updates, they have a lot of questions to sort through in the meantime. If you thought last season left more than a few unanswered questions on the table, then buckle up for what Season 4 has in store for you. There is quite a bit left for fans to consider as we all prepare to wait.
One question fans already know the answer to is how many episodes there will be in Season 4. When Netflix broke the bitter news that Ozark would be ending, it tried to sell fans on the sweet silver lining of the final season being super-sized. Season 4 will accordingly be comprised of 14 episodes split in half and released over two periods. What do we not know? It is time to dig into it!
Be Warned: Ozark spoilers for Season 3 are discussed below.
What Will Happen To Marty And Wendy?
That is the million-dollar question. For the Byrdes (and several others), it will all come down to Season 4. Ozark's showrunner has teased a "reckoning" for Marty and Wendy, wherein viewers will learn what the couple has in mind for their endgame. Apparently, it goes beyond the bounds of survival.
Ozark has witnessed the Byrdes fight over their future as Marty worked to remove themselves from Navarro's grip, while Wendy's decisions put them further in it. If their endgame is to get out of their life of crime, they will need to work overtime at it in Season 4. They got themselves in this mess. Only the Byrdes can get themselves out of it.
Can Marty And Wendy's Marriage Survive?
If there is one thing that Ozark proved last season, it is that despite the botched marriage counseling, vicious fights, extramarital intrigues, and power-grabs, Wendy and Marty really do love each other. At least, that was my takeaway. They are not Last Man Standing's Mike and Vanessa Baxter, but at the end of the day, they have each other's backs.
If Marty and Wendy have learned anything from last season, it should be they are stronger together than apart. They need each other, and their kids need them that way too. Marty was there for Wendy when she made the toughest decision imaginable where her brother was concerned. Hopefully, they can keep that unity going in Season 4.
Who Did Jonah Shoot?
In one of Ozark's final scenes last season, a mournful Jonah was looking at his uncle's ashes, sobbing. Then his demeanor abruptly changed, and he fired a gunshot through the sliding glass doors to the back yard using a shotgun. Viewers saw the gaping hole in the glass doors and nothing else.
In my mind, there are two possibilities. Jonah, furious at his mom for her betrayal of Ben, could have just shot the glass out in an outburst over his mother's action. Thus, meaning no one was in his line of fire. Or he could have shot an unseen intruder. Either scenario is possible, and I am torn on how Season 4 will handle it.
Is Helen's Daughter In Danger?
If Ben had to die to keep things a secret, then Helen's daughter is in equally hot water heading into Season 4. Remember, Ben blew Helen's cover with Erin, revealing that Helen was a lawyer for the cartel. If Navarro learns about that, Erin could be in the danger that Helen found herself in.
When Helen headed down to Navarro's, she thought she had the upper hand over the Byrdes on the popular series. Before she knew what happened, Helen got gunned down, as a shell-shocked Marty and Wendy were then brought into Navarro's embrace. The cartel boss had made his choice -- the Byrdes over Helen. Will Navarro continue closing ranks? It is a sad question.
Will Ruth Re-Think Her New Allegiance?
If you are waiting on Darlene Snell to get her comeuppance for all of the murders she has committed starting back in Season 1, think again. When Ozark left off, Darlene had teamed up with one of the show's strongest players – Ruth. Could the tough-as-nails character soon regret her new alliance?
Darlene did a huge thing for Ruth in getting justice for her, shooting Frank Jr. for the horrific beating he perpetrated against Ruth. A lack of reprisal is the very reason that Ruth left the Byrdes' employ. This is Darlene we are talking about, though, and I do not see anyone aligning with her and living to applaud their life-choice. That is just me, though.
Was Wendy's Dream Prophetic?
It was the moment no fan of Ozark will soon forget. In one of last season's most stunning moments, Wendy or Marty (it is unclear which), dreamed that she took out a gun and shot Marty. An REO Speedwagon song was playing at the time, so you are forgiven if you remember that more than anything else.
The question is if this dream holds prophetic meaning for Season 4? Translation: Will Marty join the victims of Ozark seasons past? Or is this dream just an allegory of sorts for Wendy and Marty's destructive marriage? Does it hold a deeper meaning? Whatever scenario you believe, it is not good.
There is something about Season 4 we do know for certain, though, whether or not Wendy's seemingly deceased brother, Ben, will be back from the dead in Season 4. It is a popular fan theory that CinemaBlend's Mick Joest even postulated at one point, and I personally subscribed to it. In the end, though, Ozark's showrunner Chris Mundy struck down the possibility during 2020's PaleyFest LA, saying (via Bleeding Cool):
To be fair, Laura Linney followed up with a Game of Thrones comparison, i.e., Jon Snow, who Kit Harington and the showrunners all vehemently swore was dead. Those denials turned out to be an act of subterfuge to cover for Jon ultimately coming back to life. No such sorcery could save Ben. So, fans of the crime drama will have to hold out hope that Ozark's showrunner is simply covering for a Season 4 spoiler.
As for what lies ahead, it is anyone's guess at this point. Ozark Season 4 will arrive after 2020's Netflix premieres are done rolling out on the streamer. Optimistically speaking, the first half of Season 4 could arrive at some point in 2021 after next year's winter/spring schedule finishes airing.
Like a contented Hallmark movie character, Britt happily lives in the same city she grew up in. Along with movies and television, she is passionate about competitive figure skating. She has been writing about entertainment for 5 years, and as you may suspect, still finds it as entertaining to do as when she began.