6 Things On HBO Max That You Might Not Have Discovered Yet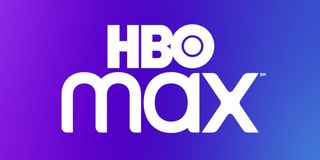 CinemaBlend participates in affiliate programs with various companies. We may earn a commission when you click on or make purchases via links.
In the great streaming wars of the past few years, HBO Max has become one of the most talked about and diverse platforms out there. With all the classic HBO original programming we've all come to know and love over the years, HBO Max originals, and the fact that the streamer will be the home to every Warner Bros. 2021 theatrical release, it's safe to say the service packs quite a punch.
But with all the new shows, movies, and specials that take up a real estate on the HBO Max homepage, there is still a lot of titles and collections that have seemed to slip between the cracks. Luckily for you, we here at CinemaBlend have a habit of taking deep dives into various streaming services to find the best each have to offer subscribers. And while searching through HBO Max, we've found some impressive hidden gems like CNN documentaries, non-HBO shows not named Friends, classic movie collections, and much more.
HBO Max Has A Massive Library Of CNN Documentaries And Docuseries
Since HBO Max and CNN are both under the same corporate umbrella (AT&T's WarnerMedia), it is only natural that the extensive library of documentaries and docuseries produced by the news outlet over the years would end up on the streaming service at some point. And while there are a multiple staples of the CNN Films collection of original films and series on HBO Max, this library might be something that you have either forgotten about or haven't discovered solely because the platform is bursting with content, which creates a scenario where some things fall between the cracks.
But just because you have yet to watch the CNN documentaries and docuseries like those based on the biggest decades of the 20th Century and beyond or even the riveting Race for the White House series that breaks down the most contentious presidential races, doesn't mean they're not any good. Quite the contrary. The vast majority of these specials, series, and films are must-watch television and provide for some of the most informative titles on the entire service.
HBO Max Is Home To The Studio Ghibli Collection
When HBO Max was first announced, one of the most promising yet barely discussed additions to the streaming service was the Studio Ghibli collection. It's true that diehard fans of the famed Japanese animation studio were excited about this news, but if you didn't know that movies like My Neighbor Totoro, Spirited Away, and Kiki's Delivery Service were on the streaming service, there's a good chance you would never find them. At the bottom of the main page on HBO Max are various widgets bringing you to different collections, each of which have some forgotten films that seem to be hidden from view, Studio Ghibli included.
And while we could go on and on about how having some of the most significant movies pushed to the bottom of the page doesn't do anyone any favors, it's best to stay positive and instead highlight the best movies from the collection of superbly animated and emotionally driven stories from one of the most iconic studios in the animation world. There are currently more than 20 titles to choose from the Studio Ghibli library (there are some omissions, however), and more on the way like Earwig and the Witch, a soon-to-be-released 3D animated film from Gor? Miyazaki, the son of the studio's co-founder Hayao Miyazaki.
There Are Non-HBO Shows Not Named Friends Or The Fresh Prince Of Bel-Air
One of the biggest draws of HBO Max is the abundance of classic HBO and Non-HBO titles available to stream on the platform, but while everyone was rushing in on Day 1 to watch Friends, The Fresh Prince of Bel-Air, and Big Bang Theory, there's a good chance they missed sitcoms that were were equally as good. In addition to those iconic series, HBO Max is also home to lesser talked about yet equally great comedies like The Middle, Awkwafina's Nora From Queens, and Nathan For You.
And it's not just the comedy section that features some impressive hidden shows. In fact, the drama and action sections are both stacked with great shows. Sure, there are the popular titles like Gossip Girl, Pretty Little Liars, and Doctor Who, but there are also forgotten gems like The Closer, Falling Skies, and Snowpiercer for those who want to catch up with the series before jumping into Season 2.
Oh, and don't forget all the animated comedies (for all ages) featured on HBO Max. Shows like Adventure Time, South Park, and Rick and Morty are plastered all over the place, but don't forget about the Adult Swim, Cartoon Network, and Looney Tunes sections that have some of the best cartoons of yesterday and today.
There Are A Staggering Number Of Great Short Films On HBO Max
One section that seems to slip between the cracks more so than any other on HBO Max is the collection of short films (both HBO productions and others) that come from directors scattered all over the world with every genre from comedy to drama and everything in between featured here. Throughout this lengthy section, you will find classic shorts dating back to the 1910s from Hollywood icons like Charlie Chaplin all the way to those produced within the past couple of years like Richard Shepard's 2017 drama Tokyo Project starring Elisabeth Moss and Ebon Moss-Bachrach
If you are someone who doesn't have the time to commit to a two-hour movie or are afraid to start another television series that you'll ultimately abandon about halfway through Season 3, then the HBO Max shorts section is the perfect place to go. You can find the section on the dropdown menu on the side of the screen or simply click here.
A World Of Calm, With Its Soothing Stories And Famous Narrators, Shouldn't Be Overlooked
Restless HBO Max subscribers looking for something to help them relax and perhaps even drift off into sleep should really check out A World of Calm, a series of half-hour meditative and soothing episodes created by Calm that touch on topics like outer space, noodles, living among trees, and others all narrated by Academy Award-winning actors like Mahershala Ali and Kate Winslet and other notable stars such as Idris Elba, Priyanka Chopra Jonas, Keanu Reeves, and more.
Each of the episodes are beautifully shot, paced, and narrated, creating a transfixing experience like no other. And although it is baffling that A World of Calm isn't featured more on HBO Max, the series is a hidden treasure awaiting discovery in the depths of the streaming services immense library of content.
And Seriously, The Turner Classic Movie Collection Can't Be Praised Enough
And then finally there is the Turner Classic Movie collection on HBO Max, which is something that doesn't get discussed enough considering the titles included within the widget. With Oscar winners, international classics, and even cult classics from every decade through the early 2000s, the section is more of a history lesson on the greatest contributions to the world of cinema than any other section on HBO Max.
Never before have groundbreaking classics like 2001: A Space Odyssey, A Star is Born (multiple versions), Casablanca, and East of Eden been so accessible without purchasing from the Criterion Collection and filling shelves of timeless movies. Anyone who has a love of Hollywood's past or just wants to watch as themes, scope, and budgets have grown over the years should check out this section. Check it out, even if we no longer get Robert Osborne's informative and heartfelt introductions.
This is just a small sampling of the great movies, shows, and collections hidden away on HBO Max. Is there something on HBO Max you think we should have included here? Make sure to sound off in the comments below.
Your Daily Blend of Entertainment News
Philip grew up in Louisiana (not New Orleans) before moving to St. Louis after graduating from Louisiana State University-Shreveport. When he's not writing about movies or television, Philip can be found being chased by his three kids, telling his dogs to stop barking at the mailman, or yelling about professional wrestling to his wife. If the stars properly align, he will talk about For Love Of The Game being the best baseball movie of all time.