The Supernatural Cast: What To Watch If You're Missing Jensen Ackles, Jared Padalecki And Others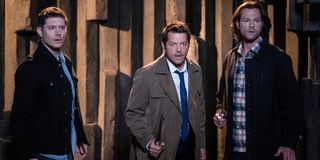 CinemaBlend participates in affiliate programs with various companies. We may earn a commission when you click on or make purchases via links.
Fifteen years. Fifteen seasons. 327 episodes. That is how long the beauty that was Supernatural graced the screens of fans, and it sadly came to an end in 2020. However, just because fans aren't going to see the adventures of Sam and Dean Winchester anymore, it doesn't mean that the actors still aren't around to watch.
Even though the Supernatural cast has gone their separate ways and is working on different projects, there are still several ways for you to view the Supernatural cast from afar, whether that be Jensen Ackles, Jared Padalecki, or any of your favorite angels or demons. These are the best shows or movies to watch if you're missing the cast. And, of course, a mild spoiler warning for this list, as well.
Jensen Ackles (Dean Winchester)
The elder of the Winchesters in Supernatural, Dean has always been a protective figure in Sam's life, always trying to keep him alive and give him a better life, the one that he deserved. Dean, out of everyone in this show, arguably went through the most trauma, but Jensen Ackles is perfectly fine in real life.
You can actually find Ackles in multiple big-time TV shows throughout his career. Pre-Supernatural, Ackles had a main role on Days of Our Lives as a young Eric Brady from 1997-2000, earning him several Daytime Emmy nominations. Not only that, but he had reoccurring roles both on Smallville and Dawson's Creek. Ackles has also been in a couple of movies as well, one being My Bloody Valentine 3D, a slasher horror film that was centered around Valentine's Day. Surely something to watch with your sweetheart this upcoming February 14.
Keep an eye out, though, because Ackles will soon be making an appearance as Soldier Boy in The Boys when Season 3 premieres on Amazon Prime.
Jared Padalecki (Sam Winchester)
Sam Winchester always seemed to be the brains behind the operations on Supernatural, so it's only fitting that he was the one who ended up with a normal life near the end of the series. Luckily, Jared Padalecki, the man behind Sam, has plenty of options for fans of his work to watch.
What really brought Padalecki to the spotlight was his recurring – later main – role as Dean on Gilmore Girls earlier in the 2000s, as well as his guest appearance on the most recent spinoff of the original show, Gilmore Girls: A Year in the Life. In regards to movies, one of his well-known gigs was his starring role in the 2009 remake of Friday the 13th. If you want to watch something more current, check out Walker on The CW. Padalecki has been working on the remake of the classic character from Walker, Texas Ranger, and the new series just premiered. Fun fact – his wife (whom he met on Supernatural) has a recurring appearance in this, as well!
Misha Collins (Castiel)
Castiel was everyone's favorite angel. Over the course of Supernatural, he became a valued member of the Winchester monster-hunting team and developed touching relationships with both Winchester boys. While his ending was undeniably sad, we can always look forward to what the actor has coming up.
Misha Collins, the man behind Castiel, does have a new sci-fi movie titled Invasion coming out at some point in the future, but in regards to what you can watch him on now, there are several different options. If you're leaning more towards a romantic comedy, check out Collins in Over Her Dead Body. He has a smaller role, but it's still memorable among the many stars in this film.
For a psychological thriller, look no further than Karla, where Collins really shows off his acting chops portraying the real-life serial killer, Paul Bernardo. For a third option, simply watch the "Misha Collins" episode of Whose Line Is It Anyway?, the classic improvisational television show, and laugh your butt off for a half-hour.
Jim Beaver (Bobby Singer)
Known to be the surrogate father to the Winchester boys for a good half of the series, Bobby Singer was a sweet man who was sadly taken from Supernatural way back in Season 7, creating conflict for fans of the character. However, just because Bobby was long gone doesn't mean that Jim Beaver is as well.
Beaver has been in plenty of genres of both TV and movies. We start out this list with Deadwood, the popular HBO western show, where he played Whitney Ellsworth for two years. Beaver has also stepped into the gothic/romance genre as a co-star in Crimson Peak, the Guillermo del Toro film that is heavily inspired by other horror films. If you want to go way back, Beaver actually had a role in the absolute classic, Sister Act, even if the role was smaller than some of his others.
For a more recent role, however, check him out on The Boys, where he actually plays a character titled Robert "Bob" Singer – talk about a strange Supernatural crossover. Wait until Jensen Ackles shows up. It's going to be some reunion.
Mark Sheppard (Crowley)
While Crowley was one of the main villains of Supernatural for years from his debut in Season 5 until Season 12, there is no doubt that Mark Sheppard did a fantastic job of portraying him. Crowley was known to be the "King of Hell" for a reason, but Sheppard somehow brought a charisma to the otherwise terrifying being, and that just shows how awesome of an actor he truly is.
If you're missing Sheppard, there are several TV shows that you can catch him in. For all you space fans out there, Sheppard had a recurring role as Romo Lampkin in SyFy's Battlestar Galactica. Although, there will be a new remake of the classic series arriving on Peacock in the near future.
Sheppard also had another recurring role as James Sterling in Leverage, an action-crime TV series that follows a heist team. If neither of these is your cup of tea, maybe check out another sci-fi series, Firefly, where Sheppard has another recurring role, this time as Badger, a smuggler. Many cult fans of Firefly believe that the series was canceled far too soon, so give it a shot. You just might enjoy it. But who knows? Maybe if Firefly had taken off, we might not have seen his Crowley.
Mark Pellegrino (Lucifer)
Lucifer was always a strange fellow in Supernatural, considering he took many forms – even going so far as to possess the bodies of the main characters on certain occasions. But, the main face that everyone knows him by is Nick, portrayed by Mark Pellegrino, a man that became a vessel for Lucifer when he first appeared on Supernatural.
Fortunately, Pellegrino has plenty of other options to pick from that don't make him look like the devil incarnate. For people who tend to lean towards teen drama, Pellegrino took on the role of Deputy Bill Standall in 13 Reasons Why on Netflix, a story (initially) about how a girl took her own life. If that sounds a bit too heavy, lean towards Lost, the legendary TV show about a group of plane crash survivors on a crazy island. Pellegrino has a recurring role near the end of the popular series.
If you're into thrillers, check out Pellegrino as FBI Deputy Director Clayton Haas on Quantico, the story of how a former FBI recruit becomes a prime suspect for a terrorist attack. If that still doesn't sit right, maybe you lean more towards another supernatural show. In that case, watch Being Human, which follows a werewolf, vampire, and ghost who live together as roommates, with plenty of great moments for fans of the actor to enjoy.
Jeffrey Dean Morgan (John Winchester)
It is a shame that John Winchester was only on Supernatural for a couple of seasons, but even so, he still gained a fan following for the not-so-perfect father that he was. At the end of the day, he always tried protect his sons. Jeffrey Dean Morgan did an excellent job of portraying him, even when he suddenly reappeared in the fourteenth season, during their 300th episode.
But, luckily for fans, Morgan has been keeping his schedule packed in regards to shows and movies you can see him in. For lovers of action, head on over to HBO Max and watch Rampage, the film based on the video game series, where Morgan portrays Harvey Russell, a government agent. If action isn't up your alley, revisit one of Morgan's first big breaks in Hollywood – when he played Denny Duquette on the hit hospital drama, Grey's Anatomy.
For history lovers, fear not, as Morgan has gone on to play the famous baseball player, Joe DiMaggio, in the Lifetime miniseries The Secret Life of Marilyn Monroe, where he portrays Monroe's second husband. But, arguably, Morgan's biggest role since his departure from Supernatural has been playing Negan, the once-leader of the Saviors, on The Walking Dead, for which he has won multiple awards. If horror/gore is your go-to, this is the show for you, and Morgan does an unforgettable job.
Even though Supernatural has ended and the Winchester boys are done for good in their monster-hunting, at least we have the cast to still watch and admire. Who do you miss from Supernatural and want to see again?
Your Daily Blend of Entertainment News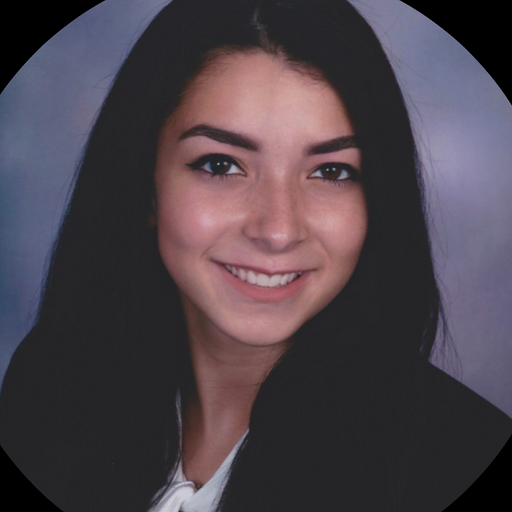 Big nerd and lover of Game of Thrones/A Song of Ice and Fire. Will forever hate season eight. Superhero and horror geek. And please don't debate me on The Last of Us 2, it was amazing!