The West Wing: 14 Actors You Forgot Were On The Series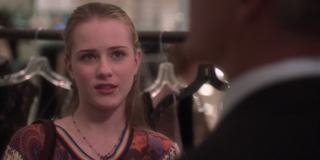 The West Wing boasted a star-studded cast that has stood the test of time, with series regulars including Martin Sheen, Allison Janney and Robe Lowe. But many of the young actors who guest starred on the political drama, which aired for seven seasons from 1999-2005, went on to have phenomenal careers of their own, such as Elisabeth Moss, who played the youngest of President Jed Bartlet's three daughters, and Amy Adams, who helped the White House staffers after they were stranded at a farm in Indiana. With more than 150 episodes, The West Wing's sets were graced by hundreds of actors, so it's to be expected you might have forgotten that these future stars were among them.
Evan Rachel Wood - Hogan Cregg
Long before True Blood and Westworld, and even before she was a troubled teen in Thirteen, a 14-year-old Evan Rachel Wood played press secretary C.J. Cregg's niece Hogan Cregg in Season 3's "The Black Vera Wang." C.J. (Allison Janney) and Hogan, accompanied by a Secret Service agent (Mark Harmon) went shopping for a dress for Hogan's junior prom. Evan Rachel Wood oozed star power on screen with acting heavyweights Allison Janney and Mark Harmon. You likely didn't recognize her back in 2002, but this performance is hard to forget.
John Gallagher Jr. - Tyler
You might know John Gallagher Jr. from the 2020 horror Come Play, or as Liam Dempsey, who had a relationship with Evan Rachel Wood's Dolores in Westworld's third season. But back in The West Wing Season 4's "20 Hours in America: Parts 1 and 2," a 17-year-old John Gallagher Jr. played Tyler, who tried to help Josh Lyman (Bradley Whitford), Toby Ziegler (Richard Schiff) and Donna Moss (Janel Moloney) get out of Indiana after they missed the motorcade on a campaign stop. John Gallagher Jr. gave an understatedly comedic performance, as the group was flummoxed by Tyler's ex-girlfriend, a time zone snafu and a train headed the wrong way down the track. Though John Gallagher Jr. went on to star as Jim Harper on the The Newsroom, another Aaron Sorkin creation, the actor said on "The West Wing Weekly" podcast that Sorkin didn't remember Gallagher's decade-old stint on The West Wing until they were filming the last episode of The Newsroom, Season 1.
Amy Adams - Cathy
Amy Adams has been nominated for six Academy Awards, including Best Actress for American Hustle, and won two Golden Globes. She's been in everything from kids movies like The Muppets and Enchanted, to the dark thriller Sharp Objects to the 2020 drama Hillbilly Elegy and even three episodes of The Office. But before all that, Amy Adams was Cathy, a farmer's daughter in Season 4's "20 Hours in America: Part 1." Cathy's family hosted an event for President Bartlet's re-election campaign at their farm in Indiana. When Josh, Toby and Donna were left behind, Cathy tried to help them get back to the motorcade, all while engaging the staffers in a political dialogue about the struggle farmers face. Is there anything this woman can't do?
Elisabeth Moss - Zoey Bartlet
A Hollywood A-lister today, Elisabeth Moss was 17 years old when she began playing President Bartlet's youngest daughter Zoey (her older sisters were played by Nina Siemaszko and Annabeth Gish, who are no schlubs themselves). Zoey was featured in 25 episodes of The West Wing, as she had an on-again-off-again relationship with Dulé Hill's Charlie Young, and she even had a major story line, getting kidnapped at the end of Season 4. So while she's not exactly forgettable in the role, Zoey Bartlet seems a lifetime away from Mad Men's Peggy Olson, The Handmaid's Tale's June Osborne and scores of other acting credits and accolades.
Ashley Benson - Suffragette
In Season 4, Episode 6, "Game On," 12-year-old Ashley Benson got one of her first acting credits, playing one of three children helping to campaign for a candidate in California's 47th Congressional District who passed away. Will Bailey (Joshua Malina), who managed the campaign, called the trio "Sally and the Suffragettes," and they recited the poster they made to encourage voters: "It doesn't matter who you vote for. Make sure you vote." Just two years later, Ashley Benson landed a recurring role as Abby Deveraux on Days of Our Lives and is today most best known for playing Hanna Marin on Pretty Little Liars.
Danny Pudi - Santos Aide #2
In his first credited role, Danny Pudi played an aide to presidential candidate Matt Santos, specifically "Santos Aide #2" in the Season 7 episode "Two Weeks Out." It was a blink-and-you'll-miss-it appearance, but it goes to show that even the smallest roles on The West Wing were filled with now-familiar faces. Danny Pudi is best known for playing Abed Nadir on Community, but he also does a lot of voice work, including the voice of Huey Duck on the DuckTales series that premiered in 2017.
Bellamy Young - MaryLou Meriwether
Many came to know Bellamy Young as Mellie Grant, first lady in the Shonda Rhimes political drama Scandal. But that wasn't her first time in the White House. Back in 2014 a blonde Bellamy Young played North Carolina lawyer MaryLou Meriwether in The West Wing Season 5 episode, "The Stormy Present," as she met with Josh Lyman about a copy of the Bill of Rights that was stolen from her state at the end of the Civil War. Bellamy Young went on to have roles in series including CSI: Miami, Dirty Sexy Money, Scrubs, Criminal Minds and Prodigal Son. In addition to Scandal, Shonda Rhimes' other creations Grey's Anatomy, Private Practice and How To Get Away With Murder featured a bevy of actors who first appeared on The West Wing, including James Pickens Jr., Joshua Malina, Taye Diggs and Michael O'Neill.
Liza Weil - Karen Larsen
Speaking of Shonda Rhimes actors, Liza Weil of Scandal and How To Get Away With Murder fame had a role early in her career as Karen Larsen, a governmental aide who leaked Chief of Staff Leo McGarry's medical records to expose his history of drug and alcohol abuse in Season 1's "Take Out the Trash Day." Karen (a fitting character name, though it didn't hold any significant meaning back in 2000), is fired and then un-fired by Leo McGarry (John Spencer) after the two have a conversation about how addiction has affected their lives. Just months after this episode aired, the world would meet Liza Weil in perhaps her most recognizable role, Paris Geller on Gilmore Girls.
Jane Lynch - Lucy The Reporter
When you've got stars in the press pool, your casting directors are doing something right. Jane Lynch wasn't a household name back in early aughts when she played reporter Lucy in two of The West Wing's best episodes, "In the Shadow of Two Gunmen: Part I" and "Two Cathedrals." Jane Lynch is widely known for her role as Sue Sylvester on Glee, and has most recently been seen as the host of the rebooted game show Weakest Link. With more than 200 acting credits to her name, Jane Lynch has come a long way from The West Wing press room. What's next?
Nick Offerman - Jerry
Before Nick Offerman became a pop culture sensation as Ron Swanson on Parks and Recreation, he got his start with a guest role as Jerry in The West Wing Season 1's "The Crackpots and These Women." Jerry was part of a three-person team who met with C.J. Cregg to pitch an 1,800-mile wolves-only road — a cost to taxpayers of only $900 million. The trio played it completely straight as C.J. practically laughed them out of the room. It was a great early look at how talented Nick Offerman is at dry humor.
Omar Benson Miller - Orlando Kettles
Before starring on Ballers with The West Wing regulars Richard Schiff and Dulé Hill, Omar Benson Miller was hilarious as Orlando Kettles in the Season 4 episode "Election Night." Orlando found himself in legal trouble — and unable to play in his final high school football game — after getting pulled over with an open can of Pabst Blue Ribbon. Omar Benson Miller shined opposite Charlie Young (Hill), as Charlie accompanied Orlando to cast his vote in the presidential election. Since The West Wing, Omar Benson Miller has also appeared on CSI: Miami (with another West Wing alum, Emily Procter) and The Unicorn.
Ty Burrell - Tom Starks
Eight years before we met our favorite real estate agent Phil Dunphy on Modern Family, Ty Burrell guest starred as Tom Starks in the Season 3 episode "The Women of Qumar" to talk about seatbelt laws with Rob Lowe's Sam Seaborn. In an otherwise-dry scene, Ty Burrell brought the deadpan humor, as he defended the honor of Rotarians like his father and himself to Sam, whose father was an Elk. "You won't catch a Rotarian not wearing his seat belt," Tom told Sam. "An Elk, maybe."
Eric Stonestreet - White House Counsel Staffer
Speaking of Modern Family, before playing the hilarious Cameron/Fizbo the Clown on Modern Family, but after working security at a Garth Brooks concert, Eric Stonestreet played a staffer in the White House counsel's office on Season 2's "Bad Moon Rising." Eric Stonestreet was a competent assistant to White House counsel Oliver Babish (Oliver Platt), and even got to use the series' secret code about "an old friend from home," which alerted White House staff of an emergency without panicking those around them.
David Burtka - Bruce The Intern
David Burtka made his TV debut on The West Wing in the Season 3 episode, "The Black Vera Wang," as Bruce, a White House intern who found himself in trouble after putting some re-gifted moose meat up for auction on eBay. Bruce was confronted by Donna Moss, who had received the meat from Josh Lyman after a trip to Helsinki. Bruce came out on top of that situation, though, as he got to keep his job and the $210 Donna paid to get the moose meat off eBay. David Burtka is known for his work on the stage and screen, a common thread amongst West Wing actors. He was also on seven episodes of How I Met Your Mother with now-husband Neil Patrick Harris,
The West Wing is currently streaming on HBO Max, including A West Wing Special To Benefit When We All Vote, a stage production of the Season 3 episode "Hartsfield's Landing" performed by the original cast ahead of the 2020 presidential election. Check back regularly to CinemaBlend to stay up to date on all the latest streaming news.
Your Daily Blend of Entertainment News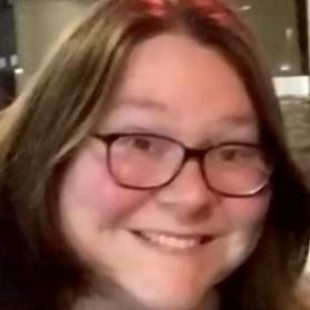 Mom of two and hard-core '90s kid. Unprovoked, will quote Friends in any situation. Thrives on New Orleans Saints football, The West Wing and taco trucks.