Michael C. Hall: What To Watch Streaming If You Like The Dexter Star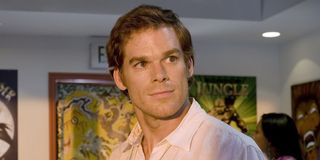 CinemaBlend participates in affiliate programs with various companies. We may earn a commission when you click on or make purchases via links.
It was not until I started watching Dexter that I ever believed I would find myself empathizing with and even, in terms of personality, actually admiring a serial killer. The achievement of this seemingly impossible task has a lot to do with the hit drama's unusually perfect balance of criminally morbid subject matter and relatable, character-driven humor, but also, especially, for the likability of its star. If you agree, there are plenty of other Michael C. Hall movies and TV shows on streaming that you should be checking out.
The 50-year-old North Carolina native has led a relatively versatile career, successfully avoiding being typecast as other homicidal characters, with his performance while leading the Dexter cast (for which he won a Golden Globe) likely being a big factor in that. One could infer that the actor has borrowed a lot from the character of Dexter Morgan (his secret dark side, his family man persona, etc.) to inform how he has portrayed many of his other well-known roles on the big and small screen. Get to know the many other sides of Michael C. Hall through streaming these movies and TV shows, but, first, reacquaint yourself with the side you already know best.
Dexter (Amazon Prime, Showtime)
Following the guidance of his late cop father's code, a police blood spatter expert (Michael C. Hall), with an adoptive sister on the force (Jennifer Carpenter), channels his homicidal tendencies into ridding Miami of its most notorious criminals while struggling to maintain a squeaky clean record and a seemingly normal life.
Why it's worth checking out if you like Michael C. Hall: Chances are that, if you consider yourself a fan of Michael C. Hall, you have already seen creator James Manos Jr.'s hit adaptation of Jeff Lindsay's book series, but a rewatch (yes, the controversial series finale included) before the premiere of Showtime's upcoming Dexter revival might be a good idea.
Stream Dexter on Amazon Prime or on Showtime.
Six Feet Under (HBO Max)
A widow (Frances Conroy) and her three adult children (Peter Krause, Michael C. Hall, and Lauren Ambrose) try to look on the bright side while working together to run the family business: an independent funeral home in Los Angeles.
Why it's worth checking out if you like Michael C. Hall: Before Michael C. Hall played the cause of many deaths on Showtime's dark comedy, he broke out on HBO as the one putting the dead in the ground with the Six Feet Under cast as middle child David Fisher, whose struggles to come out of the closet in Season 1 are the main reason for his strained relationship with his family.
Stream Six Feet Under on HBO Max.
Christine (Netflix, Hulu, Tubi, Vudu)
An ambitious television reporter's attempts to further her career are put at odds with the pressures of the media industry and an increasing struggle with her mental health, which reaches a grave peak.
Why it's worth checking out if you like Michael C. Hall: Michael C. Hall plays the co-anchor and possible love interest to Rebecca Hall's titular character in 2016's Christine, one of best movies on Netflix, which tells the shocking true story of TV reporter Christine Chubbuck who took her own life live on air in 1974.
Stream Christine on Netflix, on Hulu, on Tubi, or on Vudu.
Kill Your Darlings (Amazon Prime)
A group of young scholars destined to be influential figures in poetry (including Daniel Radcliffe as Allen Ginsberg and Dane DeHaan as Lucien Carr) become acquainted with one another at Columbia University, where the brutal murder of an English professor changes their lives forever.
Why it's worth checking out if you like Michael C. Hall: This time playing a real-life victim of fatal transgressions is Michael C. Hall in 2013's Kill Your Darlings - a fictionalized account of events surrounding the death of David Kammerer, which rocked the Beat Poetry Generation in the 1940s, and is one of the best movies on Amazon Prime at the moment.
Stream Kill Your Darlings on Amazon Prime.
Documentary Now! (Netflix)
Academy Award-winner Helen Mirren hosts this showcase of non-fiction features profiling a vast variety of topics throughout the decades which are actually parodies of some of the most famous and influential documentaries of all time.
Why it's worth checking out if you like Michael C. Hall: On Season 3 of Documentary Now! (the hilarious, Emmy-nominated mockumentary anthology series from creators Bill Hader, Fred Armisen, and Seth Meyers), Michael C. Hall plays a bowling tournament champion competing against SNL veteran Bobby Moynihan and I Think You Should Leave star Tim Robinson in a sport doc parody episode called "Any Given Sunday Afternoon."
Stream Documentary Now! on Netflix.
Star Vs. The Forces Of Evil (Disney+)
A teenage princess from an alternate reality (The Middle's Eden Sher) lands on Earth, where she stays with a Mexican-American family while enduring the struggles of high school and protecting her new home from malevolent inter-dimensional phenomena.
Why it's worth checking out if you like Michael C. Hall: In addition to his more comedic efforts, Michael C. Hall has also done a few things for the kids, such as the Disney XD animated series Star vs. the Forces of Evil, on which he plays an evil immortal lizard (go figure) named Toffee.
Stream Star vs. the Forces of Evil on Disney+.
Justice League: Gods And Monsters (HBO Max)
In a world in which Superman is the son of General Zod, Batman is a doctor trying to cure his vampire physiology, and Wonder Woman is the queen of a dark underworld, the trio of anti-heroes try to use their powers for good despite protests from the people they aim to protect.
Why it's worth checking out if you like Michael C. Hall: In addition to his more kid-friendly voice acting efforts, Michael C. Hall has also starred in an animated film targeted more toward adults - namely Justice League: Gods and Monsters, an Elseworlds story from the DC Animated Movies Universe in which he plays the vampiric version of the Dark Knight.
Stream Justice League: Gods and Monsters on HBO Max.
Paycheck (Hulu, Amazon Prime)
A reverse engineer (Ben Affleck) who specializes in classified technology with the agreement to have his memory of the assignment erased must figure out why the authorities are chasing him after completing a three-year job for a shady company - none of which he can remember.
Why it's worth checking out if you like Michael C. Hall: Twelve years before he got to play an alternate version of Batman in 2015, Michael C. Hall got to star opposite the DCEU's Batman in Paycheck, a Phillip K. Dick-inspired thriller from Face/Off director John Woo as one of two FBI Agents (the other being another Zack Snyder's Justice League star, Joe Morton) trailing Affleck's character for reasons he does not understand.
Stream Paycheck on Hulu or on Amazon Prime.
Gamer (Max Go)
A death row inmate (Gerard Butler) is forced to compete in a dangerous game of survival against other violent convicts with the same sentence for the chance to win his freedom - the catch being that he, like the others, is being controlled by a teenage video game prodigy (Logan Lerman) as if he were a virtual reality simulation.
Why it's worth checking out if you like Michael C. Hall: In Gamer, a futuristic tech thriller with themes of psychological manipulation released in 2009, Michael C. Hall plays Ken Calte - the rich, powerful, and extremely corrupt creator of Slayers, the game that will determine the fate of Gerard Butler's character, Kable, if 17-year-old Simon cannot successful guide him to safety.
In The Shadow Of The Moon (Netflix)
A Philadelphia cop (The Predator star Boyd Holbrook) ruins his life obsessing over the inexplicable return of a notorious serial killer (Cleopatra Coleman) years after his bullet put a stop her crimes.
Why it's worth checking out if you like Michael C. Hall: The 2019 Netflix original sci-fi thriller In the Shadow of the Moon has a unique, socially relevant angle to ground it to reality, and also stars Michael C. Hall as brother-in-law of Holbrook's character and a fellow police detective.
Stream In the Shadow of the Moon on Netflix.
The Report (Amazon Prime)
A senate staffer (Adam Driver) is assigned to investigate an interrogation program developed after the events of 9/11, the shocking secrets he uncovers put him at odds with the CIA.
Why it's worth checking out if you like Michael C. Hall: Based on the true story of Daniel Jones' findings about controversial torture methods, The Report is a gripping Amazon Prime original political drama featuring Michael C. Hall as real-life CIA lawyer Thomas Eastman, who fights to redact as much from Jones' revealing report as possible.
Stream The Report on Amazon Prime.
Safe (Netflix)
Years after the death of his wife, the teenage daughter of a surgeon (Michael C. Hall) suddenly goes missing, inspiring him to conduct his own investigation which brings secrets of his closest friends and family to light.
Why it's worth checking out if you like Michael C. Hall: From the mind of acclaimed author Harlan Coben, the eight-episode Netflix original miniseries thriller, Safe, stars Michael C. Hall as a widowed family man with medical expertise who goes to extreme lengths to take justice into his own hands.
Remember that Michael C. Hall will return to Showtime for Dexter's limited series revival in 2021. And, that is a repeat I and other fans will welcome with open arms.
Your Daily Blend of Entertainment News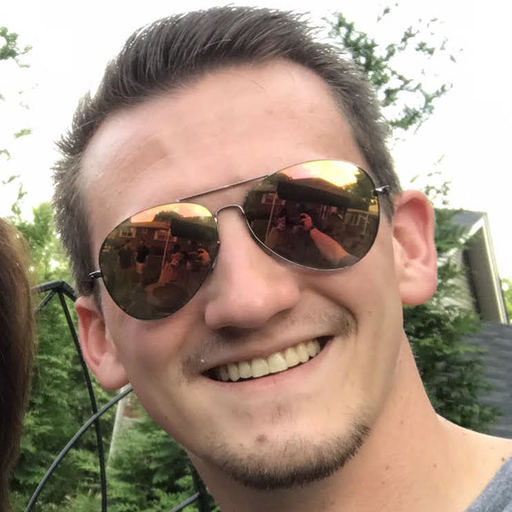 Jason has been writing since he was able to pick up a washable marker, with which he wrote his debut illustrated children's story, later transitioning to a short-lived comic book series and (very) amateur filmmaking before finally settling on pursuing a career in writing about movies in lieu of making them. Look for his name in almost any article about Batman.