Saturday Night Live Adds Chicago Comedians Aidy Bryant And Tim Robinson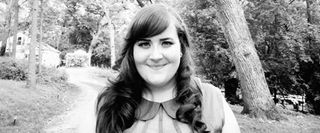 The Saturday Night Live cast ranks have been thinning out over the past several months, leaving plenty of space for a few new comedians to wiggle in to the crew. As it turns out, showrunner Lorne Michaels is two steps ahead in regards to plans for the new season, and has already scouted out two prolific Chicago comedians, Aidy Bryant and Tim Robinson, to take part in the long-running sketch comedy series' 38th season.
The Comics Comic first reported the news Friday, also noting the two new cast members will be primed and ready to perform during next weekend's season premiere. In the past both have performed on Chicago's legendary Second City Stage. Prior to her SNL casting, Bryant also been a member of the improvisational music group, Baby Wants Candy.
If you recognized Robinson's name, it may be because he's been more prolific in the TV game in the past year. The man had a pilot called My Mans initially in the works. Although, it wasn't picked up, the man was later cast in the CBS midseason sitcom, Friend Me. We'll keep you posted on whether or not the comedian will get to keep that role after signing on over at NBC.
Both Kristen Wiig and Andy Samberg announced their retirement from SNL at the end of last season. Abby Elliott soon followed, and Jason Sudeikis is currently waffling. Whatever Sudeikis ends up deciding, there was going to be some room on Saturday Night Live this season, and its nice—although biased on my part—to hear a couple of Chicagoans have earned the distinction.
NBC's SNL will air its 38th season on Saturday, September 15 at 11:30 p.m. ET.
Your Daily Blend of Entertainment News