All The WWE Superstars And On-Air Talent Who Left The Company in 2022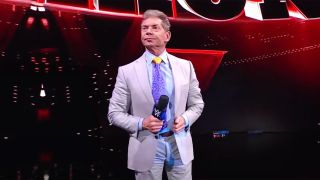 (Image credit: WWE)
Follow WWE long enough, and you'll see some of your favorite baby faces and heels leave the company at some point, whether they wanted to be released, or, like in the case of many of the superstars released in 2021, were let go because of those mysterious "budgetary reasons." And, even though it's sad to see them go, more times than not, those released from their contracts are able to land on their feet and go on to have even more success elsewhere.
More than halfway through the year, the list of superstars and other on-air talent who have left WWE in 2022 is one of the most remarkable yet hard-to-believe we've seen in years, with legendary wrestlers with years of experience departing, and the man who made wrestling what it is today finally step down and pass the business off to the next generation. Here is everyone who has been released (for one reason or another) so far.
William Regal
On January 5, 2022, when the New Year wasn't even a week old, WWE made its first major round of releases at the evolving NXT 2.0 brand, and at the top of that list was retired wrestler and on-screen NXT General Manager, William Regal, who had been with the company since 1998 (though he did briefly leave for then-rival WCW between 1999 and 2000). Throughout his tenure with the company, Regal put on impressive matches with everyone from "Stone Cold" Steve Austin to Bray Wyatt, and ended his in-ring career in a losing effort against Cesaro in 2013. Since then, Regal had served as an on-screen authority figure and backstage producer.
In response to his release, Regal took to Twitter, where he thanked WWE for providing him with an opportunity all those years ago before saying he had nothing bad to say about the company, so don't even try. He will always be a "Real Man's Man" in my book.
'Road Dogg' Jesse James
Another longtime WWE staple to be released on January 5, 2022 was WWE Hall of Famer "Road Dogg" Jesse James, who had been with the company off and on dating back to 1994 (though there were multiple breaks during that time where he wrestled outside the company). Like William Regal and other names featured on this list, James was let go as part of the widespread changes made to the NXT brand early in the year.
The same day he was released from WWE, where he had been working as a coach at the Performance Center for the past few years, Jesse James took to Facebook to thank everyone for reaching out before saying there were no hard feelings and that it was just business.

Scott Armstrong
Scott Armstrong, the real-life brother of "Road Dogg" Jesse James, was another longtime WWE employee to be released on January 5, 2022. Armstrong, who joined the company in 2006, spent a large chunk of his 15-year tenure with WWE as a referee, and often played a role in high-profile programs, including the months-long feud between Daniel Bryan and Triple H that started at SummerSlam 2013 and culminated at WrestleMania 30. More recently, Armstrong had stepped into a producer position with the NXT brand.
Armstrong shared an image to his Twitter just one day after being released with the hashtag #ProWrestlingFamilies, which he followed up the next day with another post talking about "losing a good gig."
Timothy Thatcher
Timothy Thatcher had only been with the company for a little less than two years before he left WWE, along with the other NXT personnel released on January 5, 2022. During that time, he briefly served as NXT Tag Team Champion alongside Matt Riddle (before the name change and main roster call-up) before walking out on his partner in a losing effort against Imperium. He would also feud and then later team up with Tomasso Ciampa before eventually being written off television as he transitioned to a behind-the-scenes role.
Similar to the other NXT employees let go in early January 2022, Thatcher's release was chalked up to the "continued evolution of NXT 2.0," per a WWE statement obtained by Fightful.

Danny Burch
Danny Burch, who spent the entirety of his WWE tenure as part of NXT (2011-2014, 2015-2022), was another wrestler let go by the company on January 5, 2022. Throughout a major portion of his time in NXT, Burch teamed with Oney Lorcan, who was one of the many WWE superstars to be released in 2021.
The same day he was released from his WWE contract, Burch took to Twitter to share his brief thoughts on the matter, saying 2022 had "been fun" five days in.
Hideki Suzuki
Hideki Suzuki, who went by Hachiman, was another NXT wrestler/coach released by WWE on January 5, 2022, bringing an end to his extremely brief tenure with the company. Prior to signing to NXT in April 2021, Suzuki wrestled for various Japanese promotions like All Japan Pro Wrestling, Pro Wrestling Noah, Pro Wrestling Zero1, and Inoki Genome Federation.
A few days after his release, Suzuki posted an image on Twitter and said he could wrestle starting in early February 2022.
Samoa Joe
Just one day after nearly a dozen NXT on-air talent and backstage personnel were released, WWE released Samoa Joe for the second time in less than a year on January 6, 2022. A little less than seven months after being re-hired by the company, the former three-time NXT Champion, two-time United States Champion, and winner of the inaugural Dusty Rhodes Tag Team Classic took to Twitter to address his release. Even though he was "saddened" to not work with the up-and-coming talent at NXT, the decorated wrestler was excited for their future and his own.
On February 14, 2022, Ring of Honor announced on Twitter that Samoa Joe will be inducted into the ROH Hall of Fame as a member of the inaugural class.
Brian Kendrick
Brian Kendrick, who had been with WWE off and on going back to the 2000s, was reportedly granted his release (the fourth time he's left the company) on February 1, 2022, according to Wrestling Observer Figure Four Online, though no reason was provided. Kendrick was supposed to make his in-ring return following a two-year absence prior to his release.

Kendrick was given an opportunity at rival AEW with a debut match against Jon Moxley just one day after his WWE release, but CEO Tony Khan rescinded the offer on Twitter after some of Kendrick's previous controversial remarks resurfaced.
Shane McMahon
Just a few days after making his shocking return in the 2022 Royal Rumble, Shane McMahon was out, once again, at the company his grandfather started and his father used to revolutionize professional wrestling. According to Wrestling Observer Figure Four Online, McMahon was released in the fallout of the issue-plagued event that reportedly had multiple problems, both in the ring and behind the scenes.
It is not yet known what will happen with McMahon in the immediate future, and it doesn't seem like he'll be going to AEW as a wrestler or producer, though Tony Khan told Sports Illustrated he wouldn't be against sharing ideas in the future.
Who knows what the future holds for any of the wrestlers and backstage personnel who have left WWE in 2022, but as we've learned in the past, never say never when it comes to professional wrestling. If you want to relive some of these superstars' best moments, you can do so through the WWE Network with a Peacock Premium subscription.

Cesaro
In February 2022, former United States Champion, Tag Team Champion, and inaugural winner of the André the Giant Memorial Battle Royal Cesaro departed WWE after more than a decade with the company. The announcement of Cesaro's departure was covered by PWInsider in the days following the conclusion of the former champ's tenure with the company, where some interesting details were revealed.
According to the report, Cesaro completed a one-year extension at the time of his departure from the company, meaning there were no non-compete clauses that are customary to these types of situations. But despite that, Cesaro waited four months before he made his AEW debut, under his real name Claudio Castagnoli, at the AEW/NJPW Forbidden Door event in June 2022.
Carlos Cabrera
Carlos Cabrera, the longtime WWE Spanish commentator who had been a part of some of the company's most notable events (that poor Spanish announce table) and who had been the voice of Spanish broadcasts for nearly 30 years, was let go in February 2022. The news was first reported by PWInsider not long after Cabrera's departure, but no reason was provided as to why his services were no longer needed.
Cabrera later took to Twitter to thank fans for their support, both throughout his tenure with WWE and following his departure from the company. The legendary broadcaster has since called a handful of major wrestling events including "Ric Flair's Last Match" in July 2022.
Nash Carter
One of the more shocking WWE 2022 departures came in April when Nash Carter (real name Zachary Green) was released by the company just one day after winning the NXT Tag Team Championship alongside MSK partner Wes Lee. The sudden termination of Carter's contract came just two days after his wife, Kimber Lee (real name Kimberly Green) accused him of committing domestic abuse while also posting a picture of what appeared to be the former WWE superstar impersonating Adolf Hitler, per Sports Illustrated.
Sean Ross Sapp of Fightful later confirmed in a tweet that Carter had been released from his contract that same day. The former NXT Tag Champ released a statement in May 2022 apologizing for his actions saying he was "ashamed" and "apologetic."
Kushida
If you're looking for Kushida you won't find him on WWE TV as the former Cruiserweight Champion departed the company in April 2022, according to Wrestling Observer Radio via ComicBook.com. Per the report from wrestling journalist Dave Meltzer, "The Time Splitter" quietly left the company after his three-year contract ended, allowing him to eventually return to NJPW where he made a name for himself with his high-flying style and Marty McFly-inspired attire.
In June 2022, NJPW announced that Kushida would return to the promotion the following month at the iconic Korakuen Hall.
Malcolm Bivens
Malcolm Bivens (real name Stokely Hathaway), who had been working as a manager for various superstars in NXT, was released from his contract in April 2022, just three years after he signed with the company. Outlets like WrestlingInc.com were quick to provide reports on Bivens being let go after refusing to re-sign earlier in the year, but the departure was later confirmed by the man himself in a video posted to his Twitter.
In the three-minute video, the former WWE on-air personality cleared up several rumors and confirmed others before revealing that he "just wasn't happy" there. Stokely would later debut at AEW's Double or Nothing pay-per-view in May 2022 and aligned himself with rising star Jade Cargill.
Candice LeRae
Candice LeRae, who was one of the up-and-coming female WWE superstars just a couple of years ago, quietly left the company in May 2022. According to Metro, LaRae reportedly decided to leave the company when her contract expired. The former NXT Women's Tag Team Champion was taken off the main roster page on the WWE website shortly after.
Although she hasn't wrestled since leaving WWE, LeRae has made several appearances at various wrestling conventions throughout the summer.
Paige
After spending the past decade-plus working with WWE in various capacities, Paige (real name Saraya-Jade Bevis) departed from the company when her contract expired in July 2022. The former NXT Women's Champion and two-time Divas Champion initially announced her decision on Twitter (though all tweets have since been scrubbed) and later on her Twitch stream via f4wonline.com where she claimed it wasn't her decision and that WWE didn't want to re-sign her.
During her Twitch stream, Paige said she was appreciative of WWE for everything the company did during her 11-year tenure.
Vince McMahon
The biggest departure of the year, and perhaps in the history of WWE, came in July 2022 when Vince McMahon announced that he would be retiring as Chairman and CEO, according to Variety. The news came in the fallout of an investigation into allegations that McMahon had made a hush money settlement in the neighborhood of $3 million, though more have since surfaced, per CNN.
McMahon's retirement, which had long felt like something that would never happen, sent ripples through the wrestling community as WWE now enters uncharted territory with the longtime head of creative at the reins.
Who knows what the future holds for any of the wrestlers and backstage personnel who have left WWE in 2022, but as we've learned in the past, never say never when it comes to professional wrestling. This is especially true with the changes being made since Vince McMahon stepped away. If you want to relive some of these superstars' best moments, or watch some upcoming WWE events you can do so with a Peacock Premium subscription.
Your Daily Blend of Entertainment News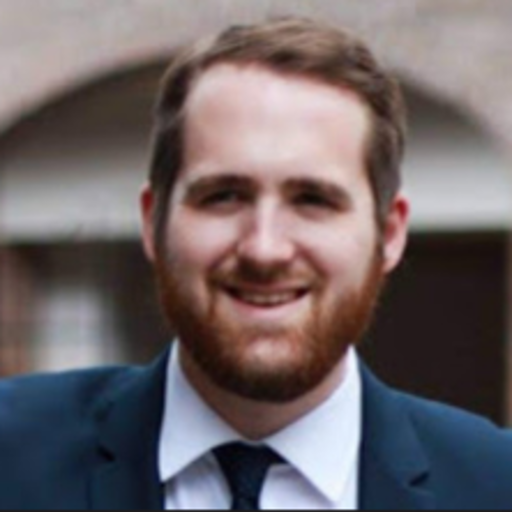 Philip grew up in Louisiana (not New Orleans) before moving to St. Louis after graduating from Louisiana State University-Shreveport. When he's not writing about movies or television, Philip can be found being chased by his three kids, telling his dogs to stop barking at the mailman, or yelling about professional wrestling to his wife. If the stars properly align, he will talk about For Love Of The Game being the best baseball movie of all time.