Assetto Corsa Acquires KTM X-Bow R Super Car License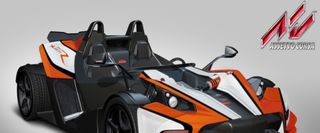 The upcoming game from Kunos Simulazioni, Assetto Corsa, is all about intense, realistic, simulation-style racing and what better way to celebrate high-end motorsports than by acquiring a license to include a prototype super sports car?
Kunos sent out word today that the KTM brand super sports car, the X-Bow R, will be a featured vehicle in the upcoming DX11 powered racing title due out later this year. The developers have been hard at work replicating the car for the game and even shared a few comments about the car itself, saying...
Earlier in the month Kunos Simulazioni officially announced Assetto Corsa as a next-generation racing title for PC. The game will be running on a brand new proprietary physics engine by Kunos, and will feature many of the latest and most prodigious sports cars, super cars, prototypes and racing machines in a simulator. The game won't be the only simulation racing title on the block, though. Slightly Mad Games and the racing community at large will also have a racing title out around the same time called Project C.A.R.S., so gamers will have plenty of options to choose from when it comes to realistic racing sims on PC this year.
You can check out the brand new photo of the KTM X-Bow R supercar below or you can pay a visit to the Official Website to learn more about Assetto Corsa.
Staff Writer at CinemaBlend.
Your Daily Blend of Entertainment News
Thank you for signing up to CinemaBlend. You will receive a verification email shortly.
There was a problem. Please refresh the page and try again.