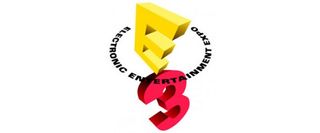 If you want to check out the industry's biggest upcoming games at E3 this summer, it'll cost you big time. The prices for three-day Expo Passes are double what they were for last year's convention.
An Expo Pass for E3 2012, notes Gamasutra, will cost you $795 if you register before April 23rd. It costs $995 after that date. The prices were $400 and $500, respectively, last year.
This doesn't affect media or "qualified industry professionals," both of whom can register for free passes. It does, however, makesit harder for the average gamers, or small developers, to attend.
E3 2011 was attended by 46,800 people. I guess the ESA would rather have a smaller crowd this year.
E3 2012 will run from June 5th to 7th. It will be held at the Los Angeles Convention Center. Exhibitors will include heavyweights like Electronic Arts, Capcom, and Activision. Online registration is now open.
Staff Writer at CinemaBlend.
Your Daily Blend of Entertainment News
Thank you for signing up to CinemaBlend. You will receive a verification email shortly.
There was a problem. Please refresh the page and try again.