Huge New PS3 Exclusive To Be Revealed Soon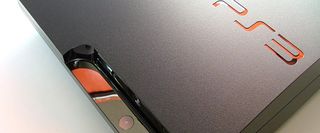 Sony has already revealed another installment in their iconic God of War franchise recently in the form of prequel God of War: Ascension. The platform, however, is due to receive another "huge" PlayStation 3 exclusive that will be revealed soon.
According to Spike TV's GTTV host, Geoff Keighley, a brand-new, never-before-seen PlayStation 3 exclusive will be fully unveiled come Thursday on Game Trailers TV.
"As the tv guide listings say, yes, next Thurs on GTTV we are unveiling a huge new PS3 exclusive with first game footage. More soon!" said Keighley via a tweet.
Keighley's tease of a new PlayStation 3 exclusive isn't all too surprising, however. Recently, JeuxVideo said it'll also lift the lid on a "major PS3 exclusive" during a live video show on May 2nd. The reveal by the site may indeed be a continuation of what GTTV will show off.
There's a possibility the game will be an MMO-centric LittleBigPlanet title -- based on a job advertisement by Sony. Media Molecule is said to be working on an unannounced project at the moment.
This month and the start of May is certainly shaping up to be a period that will be remembered for its high-profile announcements. First, after an initial leak by Amazon, Sony confirmed God of War: Ascension. Activision, meanwhile, may also be preparing a Call of Duty: Black Ops 2 unveil for May 2nd.
Your Daily Blend of Entertainment News
Thank you for signing up to CinemaBlend. You will receive a verification email shortly.
There was a problem. Please refresh the page and try again.