Mobile Forces Released On GOG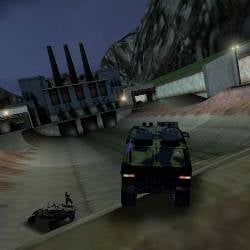 Doubt any of you are hurting for multiplayer shooters these days but if you're looking for a cheap one with light system requirements, head over to Good Old Games. They've just added Unreal Engine shooter Mobile Forces to their library.
Mobile Forces, initially released in 2002, is a military shooter with drivable vehicles and eight different match types. The game's got a very active modding community, even today. A digital, DRM-free copy can be yours for $5.99.
MF was developed by the Scottish office of Rage Games. When parent company Rage Software folded, Dave Jones bought this studio and formed Crackdown developer Realtime Worlds.
Staff Writer at CinemaBlend.
Your Daily Blend of Entertainment News
Thank you for signing up to CinemaBlend. You will receive a verification email shortly.
There was a problem. Please refresh the page and try again.