Sony Santa Monica Working on New Shooter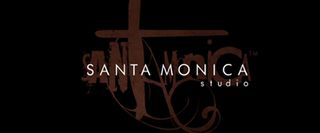 Sony Santa Monica already has their plate fairly full. The PlayStation 3 exclusives development studio recently unveiled the next installment in the God of War series, God of War: Ascension, but that's not all they're working on. The Sony first-party studio is also developing a shooter within an unannounced IP.
A new job listing on GamaSutra from Sony's first-party Santa Monica Studio reveals that the company is currently hiring for a "Senior Combat Designer". Experience with either developing or designing a "1st and/or 3rd person shooter" elements is required.
Furthermore, designing "vehicle combat in a game" is also favorable. The developer seems to be taking an approach with implementing mechanics found in Twisted Metal, especially seeing they did help Eat Sleep Play with the reboot.
As well as the shooting and vehicular combat aspects, the job listing states that the successful applicant will be developing and designing characters, bosses and "environmental character impact". In addition, "magic distribution, character balance and ramping" are other elements the potential employee would be working on.
Sony Santa Monica recently assisted thatgamecompany with PlayStation Network exclusive, Journey, which went on to receive lots of critical praise and fair sales as a zen-type indie game. What's more is that Santa Monica is knee-deep in the development trenches, currently working on a God of War prequel, God of War: Ascension, which was just recently leaked and is currently scheduled for an exclusive PS3 launch during spring, 2013.