The Best Movie-Oriented Celebrity Halloween Costumes So Far This Year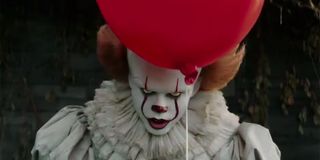 Halloween is a time for watching re-runs of the Disney classic Hocus Pocus, eating copious amounts of candy and, of course, dressing up. Even celebrities often get into the action, and this year a slew of them got into the holiday spirit with movie-themed costumes.
Without further ado, we've rounded up some of the best and brightest for your viewing pleasure. And when I say brightest, sometimes I literally mean neon costumes, colorful makeup and much, much more. Let's start with an almost cutesy take on a killer clown…
Demi Lovato As IT Chapter Two's Pennywise
That's right, Demi Lovato really pulled out all of the stops with her makeup and costume. Her timely look as Pennywise, the supernatural entity terrorizing Derry, Maine every 27 years, comes just shy of a couple of months after IT Chapter Two's big release in theaters. Demi Lovato haunting my dreams sounds more pleasant than Bill Skarsgard and his creepy smile.
Gabrielle Union Rewearing Her Bring It On Costume
She's the only celebrity on this list to be wearing her own movie costume, in this case the original Clovers costume from Bring It On. I dunno if this is an actual original from the set, but the pleats and print look correct. The only thing that's changed is the fact Gabrielle Union's daughter is in tow this time around. Yes, that means the adorable factor is incredibly high here.
Liz Hurley As The Bride In Kill Bill Vol. 1
Beatrix Kiddo is an iconic Quentin Tarantino character. While she does not appear in Tarantino's most recent 9th film, she does get two movies of her own – or one lengthy movie if the director had his way! Uma Thurman plays her originally, but The Royals star Liz Hurley does a fine approximation of the character.
Krypton's Wallis Day As Joaquin Phoenix's Joker
I can't believe we got this far into this feature before seeing a celebrity dressed as Joaquin Phoenix's Joker character. This one is Wallis Day, lately of Krypton, the Syfy series that was tragically cancelled after its second season. Now, she's finding solace in dressing up as one of the most popular characters of the year!
The Cast Of black-ish As Us Characters
In a clever episode airing ahead of the holiday, Andre had to think hard about what had been "the black cultural moment" of the year, final settling on Us costumes for himself and his family. They look great, frankly, but it's worth pointing out people in these costumes make Us director Jordan Peele uncomfortable.
Ashley Graham As Jessica Rabbit
Plus-size model Ashley Graham isn't the first to take on the popular Who Framed Roger Rabbit? character, as Heidi Klum famously did the look in spot-on cartoon-y way, but Graham uses her natural curves to pull off the famous character.
Vanessa Hudgens And Austin Butler Sharing All The Movie-Oriented Costumes
Meanwhile, Vanessa Hudgens and Austin Butler have been on a tear for Halloween, and she's been sharing posts of previous costumes such as Alice in Wonderland (with her partner the Mad Hatter of course), but also The Nightmare Before Christmas. The latter is very fitting, considering she even has a Netflix movie coming called The Knight Before Christmas this winter. Yes, time travel will be involved.
Nicki Minaj's Take On Harley Quinn In Suicide Squad
Nicki Minaj channeling her inner Harley Quinn and bringing her own Joker along for the ride? I know this costume's been everywhere the past couple of years (and Margot Robbie's character will be wearing different stuff in the new Birds of Prey movie), but when Nicki Minaj does the look, we still pay attention. Plus, as an added bonus, her husband Kenneth Petty's dressed as a different version of Joker.
YouTube's Rickey Thompson As The Fifth Element's Ruby Rhod
Fifth Element costumes are classic looks on Halloween at this point, but Rickey Thompson was basically born to wear this costume. In fact, he's been dressing up a lot over the last few days, and this is the one we really wanted to share with you. The character's a Chris Tucker classic, but Rickey Thompson wears it well.
Given Halloween falls on a Thursday this year, I've heard we'll actually be celebrating the big holiday for two weekends in a row this Halloween cycle. Which means more costumes are definitely on the way. If you've seen some other classic movie looks, be sure to let us know, and of course, Happy Halloween to you all!
Your Daily Blend of Entertainment News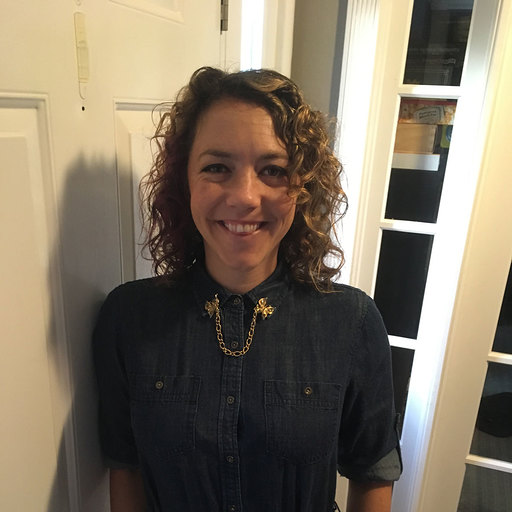 Reality TV fan with a pinch of Disney fairy dust thrown in. Theme park junkie. If you've created a rom-com I've probably watched it.