Adam Driver Is Having A Major Year Thanks To Star Wars, Marriage Story And More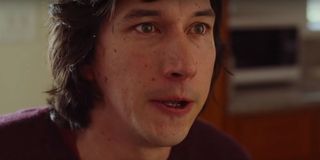 This week, Netflix released the highly anticipated Marriage Story starring Scarlett Johansson and Adam Driver. Later this month, Star Wars: The Rise of Skywalker hits theaters, which also stars Adam Driver, along with Daisy Ridley, John Boyega, Mark Hamill, and Oscar Isaac. It's an important month for Adam Driver and his career, but it's only a small piece in an entire year of major moments for the actor.
Driver began his acting career a decade ago in New York City Broadway and off-Broadway shows. He started his on-screen career in 2011 with Clint Eastwood's J. Edgar. He then went on to have a series regular role in Girls from 2012 to 2017. Driver played Adam, the emotionally unpredictable, on and off-again boyfriend of Hannah (Lena Dunham). Since starting his career, Adam Driver has become one of the most sought after actors in Hollywood. Martin Scorsese even called him "one of the finest, if not the finest of his generation."
Driver has had nearly a decade of working in Hollywood, but this year has been his most successful yet. Let's take a look at some of the things that really highlight 2019 for Adam Driver's career...
His Performance In A Marriage Story
Adam Driver has given many powerful performances throughout his career, in movies, television series, and plays. Nevertheless, in Marriage Story, Driver brought new levels and depth to his acting. Marriage Story reunites director Noah Baumbach and Driver, who previously worked together in three other projects: Frances Ha, While We're Young, and The Meyerowitz Stories. Marriage Story features Driver and Scarlett Johansson as an estranged married couple going through a divorce. The film starts with their characters Nicole and Charlie already going through the process and Marriage Story goes on to show all the vicious, liberating, infuriating, and melancholy things that comes with the end of a marriage.
Both Johansson and Driver bring layers, richness, and intensity to their performances. Each actor has moments of acting brilliance, but Driver has a few more of those moments, like in the scene where he sings Stephen Sondheim's "Being Alive" from Company, and the escalating shouting scene where Charlie reaches his breaking point and verbally lashes out at Nicole. Besides delivering their lines in an authentic way, Johansson and Driver use a lot of their body language and facial expressions to deliver emotional punches.
Marriage Story is like watching a boxing match between two heavyweight champions, but instead of them aiming at each other, they're taking gut shots at the audience. Somehow, it's both painful and beautiful.
The Conclusion To The New Star Wars Trilogy
Star Wars fans and critics, some of the hardest people to please, have embraced and praised Adam Driver for his performance as Kylo Ren, the latest in a long line of villains seduced by the dark side. Driver has brought vulnerability and danger to his rendition of Kylo Ren, making Star Wars fans hope and wonder if Kylo has a redemption story in the making.
Fans of the new Star Wars trilogy want to see major lightsaber battles, but they also want to know how Finn (John Boyega), Poe (Oscar Isaac), Rey (Daisy Ridley), and Kylo Ren's stories end—for many especially Kylo Ren's story. Star Wars: The Rise of Skywalker is set to break box office records, which might make this Adam Driver's most profitable year as well.
Award Season Recognition
In 2018, Adam Driver also received critical praise for his supporting role as Flip Zimmerman in BlacKkKlansman. This role earned him a 2019 Golden Globe Award nomination for Best Performance by an Actor in a Supporting Role in any Motion Picture. In January of this year, he earned an Academy Award nomination for Best Supporting Actor, also for his role in BlacKkKlansman.
There is already a lot of buzz surrounding Adam Driver's performance in Marriage Story, and he could likely repeat history by receiving Golden Globe and Academy Award nominations in 2020. The Hollywood Foreign Press has already nominated him for a Golden Globe for Best Performance by An Actor in a Motion Picture, Drama. Golden Globe nominations are often good predictors of Academy Award nominations, so there's a solid chance we'll see Driver's name among the nominations for the Oscar for Best Lead Actor.
Photo Credit: (ABC/Rick Rowell)
At the Golden Globes, Driver has tough competition. He faces off against Christian Bale, Antonio Banderas, Jonathan Pryce, and Joaquin Phoenix-who has also been getting a lot of praise and attention for his role in Joker. However, despite all the award worthy-performances, Adam Driver is definitely a frontrunner to take home the Golden Globe and potentially an Oscar for Marriage Story.
His Versatile Performances
In addition to starring in Marriage Story and Star Wars: The Rise of Skywalker, Adam Driver has had a very active acting year in 2019, appearing in four films. He teamed up with Jim Jarmusch again for The Dead Don't Die. Adam Driver and Jim Jarmusch previously worked together in Paterson, for which Driver won a few awards, including the Los Angeles Film Critics Association Award and the Toronto Film Critics Association Award for Best Actor.
The Dead Don't Die received mixed reviews, but critics singled out Bill Murray and Adam Driver for delivering the best performances in the movie. In November, Driver gave another critically acclaimed dramatic performance in The Report. This year, he has shown his versatility as an actor in major ways, like appearing in several different genres: comedy, horror, drama, and action adventure.
Adam Driver also returned to New York to return to the stage for Burn This. His role in Burn This added to his list of award nominations: Driver earned a Tony Award nomination for Best Actor in a Play. His role in Burn This garnered Adam Driver even more attention for his captivating acting abilities.
Suffice to say, it's been quite a year for the actor. Adam Driver will have a busy 2020 as well. He has one film set for a 2020 release, Annette, and he begins shooting The Last Duel. The Last Duel is directed by Ridley Scott, written by Matt Damon and Ben Affleck, and stars Driver, Damon, Affleck, and Jodie Comer. The film is scheduled for an early 2021 release. If you can't wait to see more of Adam Driver, many of his films are available to stream. Catch Driver in Star Wars: The Rise of Skywalker on December 20, and stream Marriage Story on Netflix.
Your Daily Blend of Entertainment News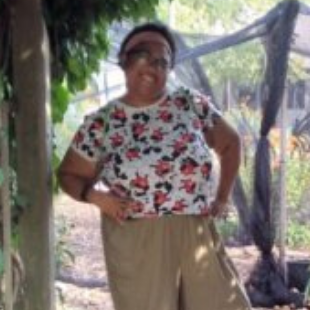 Spent most of my life in various parts of Illinois, including attending college in Evanston. I have been a life long lover of pop culture, especially television, turned that passion into writing about all things entertainment related. When I'm not writing about pop culture, I can be found channeling Gordon Ramsay by kicking people out the kitchen.