Upcoming Dave Bautista Movies And TV Shows: What's Ahead For The Guardians Of The Galaxy Star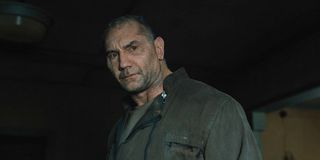 Ever since stepping away from WWE for the first time back in 2010, Dave Bautista (who wrestled under the name Batista) has gone on to have one of the best acting careers out of anyone who has made a name for themselves as a professional wrestler. Sure, Dwayne "The Rock" Johnson and John Cena may have Bautista beat in name recognition, but the Guardians of the Galaxy, Blade Runner 2049, and Stuber star has proven time and time again that his dynamic range and charisma aren't exclusive to the squared circle, and is often the best part of the movies in which he's featured.
And the 52-year-old former bouncer-turned-wrestler doesn't look to be slowing down anytime soon; perhaps making up for lost time after getting his Hollywood career started later in life. In the next year or so, Dave Bautista will appear in a highly-anticipated adaptation of a classic work of science fiction and lead a team in Zack Snyder's return to the zombie genre, but that doesn't even include the action star's return to the Marvel Cinematic Universe with Guardians of the Galaxy Vol. 3. Before we get all excited and fall down a rabbit hole of Drax the Destroyer's best lines and funniest moments, let's take a look at the upcoming Dave Bautista movies and TV shows.
Army Of The Dead - May 21, 2021 (Completed)
It has been a long time since Zack Snyder made a zombie movie — 17 years to be exact — but the director of 2004's Dawn of the Dead remake will soon have another undead thriller under his belt when Army of the Dead makes its way to Netflix. The movie, which follows a group of mercenaries who attempt to carry out an epic heist in Las Vegas in the middle of a zombie outbreak, is being led by Dave Bautista, Garret Dillahunt, Tig Notaro, Theo Rossi, and several others. Bautista will serve as the leader of a team of assembled former soldiers to pull off "the greatest heist ever attempted."
It looked like Army of the Dead would be available for streaming in 2020 before it was announced that Chris D'Elia was removed from the project following allegations of sexual misconduct and replaced by Tig Notaro in August 2020. The quick replacement forced a round of reshoots in order to insert Notaro into scenes that once featured D'Elia through CGI technology and other techniques in order to make the insertion look seamless. Army of the Dead comes to life on May 21 on Netflix.
Dune - October 1, 2021 (Completed)
Denis Villeneuve's upcoming adaptation of the epic science fiction novel Dune is one of the most anticipated movies of the year, and with a classic story, a star-studded cast, and what appears to be a massive budget (as seen in the film's trailer), it looks like it will be worthy of the long wait. The most recent big-screen version of Frank Herbert's landmark novel centers around the struggle to control "the spice" on the desert planet Arrakis and a generations-long battle between two rival houses. In the film, Dave Bautista plays Glossue Rabban, the oversized and violent nephew of Baron Harkonnen (Stellan Skarsgård), the sworn enemy of Leto Atreides (Oscar Isaac). With no body hair and milky-white skin, Bautista's brute looks like a force to reckon with.
The most recent incarnation of Dune was first announced in May 2018 when director Denis Villeneuve secured a two-film deal with Warner Bros. with each movie focusing on one half of the original source material. Originally slated to hit theaters ahead of Thanksgiving on November 20, 2020, the studio pushed the film's release back to December before shifting it once more to October 1, 2021. It isn't all bad news though because Dune will also be available to stream on HBO Max as part of Warner Bros.' 2021 release model.
Thor: Love And Thunder - February 11, 2022 (Filming)
The last time we saw Dave Bautista's Drax the Destroyer in 2019's Avengers: Endgame, he and the rest of the Guardians of the Galaxy were preparing for an epic journey alongside Thor (Chris Hemsworth) shortly after the god of thunder named Valkyrie (Tessa Thompson) the new ruler of Asgard. And while we don't exactly know what the future holds for the Asgardians of the Galaxy, we do know they will all end up in Taika Waititi's upcoming Thor: Love and Thunder, which is beginning to sound more and more like an epic crossover event than a traditional standalone movie.
In addition to the Guardians of the Galaxy, the followup to Thor: Ragnarok and Avengers: Endgame will also feature returning characters with Natalie Portman as Jane Foster, Thompson's Valkyrie, and Jeff Goldblum's Grandmaster, as well as MCU newcomer Christian Bale as Gorr the God Butcher slated to appear. Oh, and we can't forget about Russell Crowe who will be taking on the role of Zeus in one of the most anticipated upcoming Marvel movies.
Cameras were originally set to start rolling back in August 2020, but filming didn't begin until early 2021 and is expected to be ongoing through at least May 2021. As it stands, Thor: Love and Thunder is scheduled to open in theaters February 11, 2022.
Guardians Of The Galaxy Vol. 3 - May 5, 2023 (Pre-Production)
By the time Guardians of the Galaxy Vol. 3 is released in May 2023, it will be six years since audiences last saw James Gunn's vision for the ragtag group of misfits in 2017's Guardians of the Galaxy Vol. 2. And even though we will have already seen three Marvel movies featuring the group -- Avengers: Infinity War, Avengers: Endgame, Thor: Love and Thunder -- those holding out for Gunn's signature flash and mixtape-making abilities are in for a real treat.
Not a lot is known about James Gunn's third Guardians movie, but there's certainly a lot to look forward to after this extended wait. With the way things ended for the Guardians at the end of 2019's Endgame (Asgardians of the Galaxy, anyone?), not to mention the big tease at the end of Guardians of the Galaxy Vol. 2 with Elizabeth Debicki's Ayesha creating an artificial being that may or may not be Adam Warlock, there's a lot that can happen when the movie is released at some point in the coming years. We will also have to see how things shake out for the group in Thor: Love and Thunder.
Guardians of the Galaxy Vol. 3 was originally supposed to arrive in 2020 but with James Gunn's firing by Disney after some of the director's old tweets resurfaced and his subsequent hiring by DC for 2021's The Suicide Squad, everything got pushed back. Gunn was eventually re-hired by Disney to direct the third Guardians entry, but production wouldn't start until after he's completed his work on The Suicide Squad. Production is believed to kick off in late 2021 with the film arriving in theaters as part of Marvel Phase 4 on May 5, 2023.
Knives Out 2 - TBD (Pre-Production)
Fans of Rian Johnson's 2019 instant-classic whodunit Knives Out kept getting good news in the first half of 2021 when it was revealed the filmmaker and Netflix had made a massive deal in the ballpark of $450 million to bring Knives Out 2 and Knives Out 3 to the popular streaming service. The news only got better from there in May 2021, when it was announced that Dave Bautista would be joining the Knives Out 2 cast, reuniting the wrestler-turned-actor with his Spectre costar, Daniel Craig. And while no information was given about the mystery in the highly anticipated sequel or even how Bautista's character will come into the sights of Craig's Benoit Blanc, there's no way this won't be comedy gold. Edward Norton, Janelle Monáe, and MCU star Kathryn Hahn have also been added to the cast.
When the Netflix deal was first announced in March 2021, The Hollywood Reporter also revealed there are plans to start shooting at some point during summer 2021 in Greece, though no specifics were provided about the shooting schedule or how the locale will play into the Knives Out 2's plot.
In The Lost Lands - TBD (Pre-Production)
Dave Bautista will share the screen with another action star who has a history of taking down zombies when he teams up with Milla Jovovich in Paul W.S. Anderson's In the Lost Lands at some point in the near future. Based on George R.R. Martin's short story of the same name, In the Lost Lands will follow a powerful sorceress named Gray Alys (Jovovich) and her guide, Boyce (Bautista) as they are sent on a quest to the mysterious and dangerous wilderness by their queen. Per a February 2021 Variety report, Alys and Boyce will be forced to outwit and outfight both man and demon as they deal with the nature of good and evil, fulfillment, and love and loss.
There is no word on when In the Lost Lands will enter production or when we can expect to see it in theaters. We always have HBO's upcoming Game of Thrones prequel series, House of the Dragon, to look forward to on the George R.R. Martin front.
Universe's Most Wanted - TBD (Pre-Production)
This next Dave Bautista movie sounds like something from the pages of the Guardians of the Galaxy comics, but Universe's Most Wanted is anything but a Marvel movie. Per Deadline, the movie, which is to be directed by Brad Peyton (Rampage, San Andreas) and written by F. Scott Frazier (xXx: Return of Xander Cage) and Jimmy Loweree, will center on an intergalactic peacekeeper played by Bautista who helps a small-town sheriff deal with a group alien criminals whose spaceship crash-lands on Earth.
Details on the rest of the Universe's Most Wanted cast or when the film will land in theaters have yet to be revealed at this point in time, but production is slated to kick off at some point in July 2021 in Australia.
Groove Tails - TBD (Pre-Production)
And then there is the Jamie Foxx animated family comedy Groove Tails, which centers around the world of competitive street dancing, but with one catch: all of the dancers are mice. According to a Deadline report from the time of the film's 2015 announcement, Foxx, who is also serving as a producer, will play Biggz, a mouse with money problems who hopes to clean up the streets from a group of alley cats. The publication reported in 2017 that Dave Bautista would be lending his voice to multiple roles in the animated comedy. Unfortunately, there haven't been any updates on the status of the project in a few years, so it remains to be seen if this one will come to fruition.
See Season 2 - TBD (Post-Production)
The Apple TV+ original series See may not be the best received new show to come out in the past couple of years, but that doesn't mean it's the worst series to be released during that time frame either. With a cast that includes former Game of Thrones star and the man behind the latest version of Aquaman, Jason Momoa, the incomparable Alfre Woodard, and several other heavy hitters, the science fiction drama series about a blind human race is fairly unique concept with a lot of potential moving forward. One way of helping the show gain some traction is the casting of Dave Bautista in Season 2 of See. The news was first announced by Deadline in January 2020, who reported that this will be the first major TV acting gig for the former WWE superstar.
Production on Season 2 of See was supposed to get underway in early 2020, but like every other major film and television production around the world, principal photography was postponed in March due to the ongoing COVID-19 pandemic, according to a report from Variety. See Season 2 finally entered production in October 2020, eventually wrapping in March 2021, according to an instagram post made by star Sylvia Hoeks. There is no word on a possible release date at this time.
Army Of The Dead: Lost Vegas (Anime Series) - TBD (In Production)
Dave Bautista will return to the world of Army of the Dead when he reprises his role of Scott Ward in the upcoming Netflix anime series Army of the Dead: Lost Vegas. Developed by Jay Oliva, who will also direct episodes along with Zack Snyder, Lost Vegas is set to take place in the early stages of the zombie outbreak that has taken over Las Vegas by the time the movie starts. In addition to the main characters introduced in the film, the anime-style series will also follow new characters, including Rose (Joe Manganiello), the show's protagonist, per Variety. There is no word on when Army of the Dead: Lost Vegas will be released.
Those are all of Dave Bautista's upcoming film and TV projects, but with someone of his caliber, it's only a matter of time before the former WWE superstar takes on something new. Who knows, maybe Bautista will get his wish and finally get to play Bane in a DC movie at some point. In the meantime, check out CinemaBlend's list of 2021 movie premiere dates to see what's coming to a movie house or streaming service near you.
Your Daily Blend of Entertainment News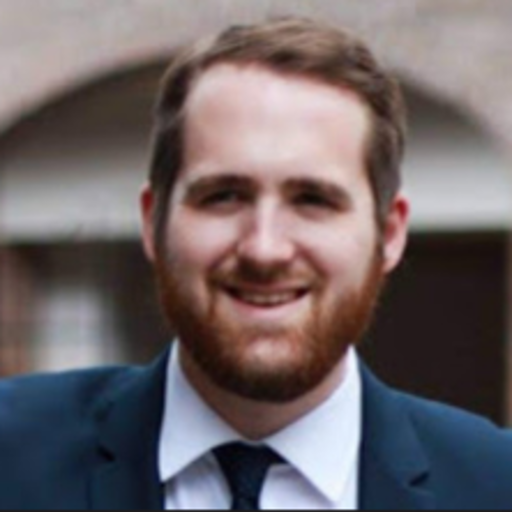 Philip grew up in Louisiana (not New Orleans) before moving to St. Louis after graduating from Louisiana State University-Shreveport. When he's not writing about movies or television, Philip can be found being chased by his three kids, telling his dogs to stop barking at the mailman, or yelling about professional wrestling to his wife. If the stars properly align, he will talk about For Love Of The Game being the best baseball movie of all time.