Shang-Chi And 13 Other Cool Comic Book Movie Characters Debuting In 2021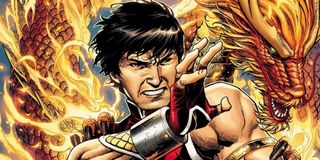 We can expect to have one super-stuffed year in 2021, especially when it comes to superhero movies - such as the highly anticipated release of Shang-Chi and the Legend of the Ten Rings in July of that year. The curious things about that particular Marvel Cinematic Universe installment was that it was always scheduled for 2021 (if not at an earlier date), unlike Black Widow and Eternals - both of which we would have seen by now if not for Covid-19. Either way, we are hopeful that the motion picture of debut of Shang-Chi will still be worth the wait.
Of course, the Marvel kung-fu master is not the only comic book character receiving the live action, cinematic treatment for the very first time this upcoming year, which will also bring forth writer and director James Gunn's interpretation of The Suicide Squad, Jared Leto's transition into a Marvel character as the title role of Morbius, and the much-anticipated sight of Dwayne Johnson joining the DCEU as Black Adam. Along with a few returning characters in some, these films are especially anticipated for featuring characters who have never been seen on the silver screen before, and there are many.
In fact, we decided to narrow down our list of comic book characters making their big screen debuts in 2021 to only the ones we think are the "coolest." Still, our grand total came to 14 names, starting with one "Marvelous" hero who will be making history with his movie this summer.
Shang-Chi (Shang-Chi And The Legend Of The Ten Rings)
Inspired by Bruce Lee and first introduced into Marvel Comics in 1973 was Shang-Chi, who uses the martial arts skills his father taught him in hopes to be an assassin for good instead. Chinese-born and Canadian-raised actor Simu Liu stars as the kung-fu master in Shang-Chi and the Legend of the Ten Rings - the first MCU film with an Asian lead character - which comes to theaters July 9, 2021.
Yelena Belova (Black Widow)
Also originally trained to be an assassin was Yelena Belova - a Russian-born, highly skilled secret agent who would actually become the second woman to fight under the Black Widow moniker after her 1999 Marvel comics debut. Some fans suspect that the upcoming cinematic portrayal of the character (played by Oscar nominee Florence Pugh) will have the same fate after she debuts on May 7, 2021 in Black Widow, the long-awaited solo movie starring Scarlett Johansson as Natasha Romanoff that appears to takes place between Captain America: Civil War and Avengers: Infinity War.
Taskmaster (Black Widow)
For how much fans have looked forward to Natasha Romanoff's own movie, they have almost equally anticipated the cinematic debut of Anthony "Tony" Masters - a celebrated Marvel antagonist whose ability to match the fighting style of anyone he observes earned him the name Taskmaster. The villain's appearance in the first Black Widow trailer may have created some controversy due to its strong departure from the comics and the film's concept art, but hopefully the actor playing him (who has yet to be identified) has us eating our words.
Black Adam (Black Adam)
Dwayne Johnson's upcoming comic book movie role Teth-Adam has been known for his villainous acts, especially as the arch enemy of Shazam and tyrannical rule of Kahndaq. However, he has also uses his godly powers heroically and as a member of the Justice Society of America - a superhero group that predates the Justice League and will be featured in Black Adam when it releases in December 2021.
Atom Smasher (Black Adam)
One Justice Society member also gracing the silver screen for the first time in Black Adam is Atom Smasher: an off-and-on-again friend of the title character who - like his godfather Ray Palmer (The Atom) - can alter his size, along with other powers fueled by his ability of atomic dispersal. The hero is also one of the few openly Jewish DC characters and will be played by Noah Centineo, who is making his comic book movie debut after making a name for himself as a Netflix rom-com star.
Hawkman (Black Adam)
Facing off against the titular antagonist of The Invisible Man must have been enough proof that Aldis Hodge is ready to done a powerful supersuit of his own, but for heroic purposes. In Black Adam, the 34-year-old actor (who made his debut in 1995's Die Hard with a Vengeance) will play Hawkman - a founding member of the Justice Society of America with a preference for medieval weaponry and an ability to fly, thanks to his gravity-defying armor. Unfortunately, his companion Hawkgirl will not be appearing in the film with him, but the possibility of her own spin-off is not out of the question.
Morbius: The Living Vampire (Morbius)
Itself a spin-off within the Sony Pictures Universe of Marvel Characters is Morbius, named after its central anti-heroic character Dr. Michael Morbius, who is making his live action cinematic debut inches own flick. Academy Award winner, and DC Extended Universe's Joker, Jared Leto plays the Nobel Prize-winning biochemist whose attempt to cure his rare blood disease ends up turning him into, as Marvel Comics would deem him, "The Living Vampire."
Polka-Dot Man (The Suicide Squad)
It is a little unexpected to see a Batman villain with as laughable a title as Polka-Dot Man make a live-action, big screen transition, but it does make more sense when you learn his polka-dots are actually his own deadly weapons arsenal and director James Gunn is the one overseeing his appearance. For these reasons, I am especially excited to see the character debut in The Suicide Squad, as played by veteran of the MCU, the Dark Knight trilogy, Fox's Gotham prequel series, and the Arrowverse David Dastmalchian.
Peacekeeper (The Suicide Squad)
Also making his cinematic debut in The Suicide Squad is a lesser-known DC character who is still considered a superhero, but fits right in with the bad guys due to his schizophrenic delusions and bipolar tendencies for violence that make make him a dangerous threat. The gun-toting Peacemaker gets his name from a devotion to peace so strong he is willing to kill for it and is played by John Cena, who describes the role in DC Fandome's behind-the-scenes footage as "douchey Captain America."
King Shark (The Suicide Squad)
After previously making his live action TV debut on The CW series The Flash, King Shark will be taking the place of Killer Croc as Task Force X's resident animalistic humanoid creature in The Suicide Squad. Comedian Steve Agee provides the motion capture for the son of Shark God (and a Suicide Squad staple since The New 52), but some have speculated that Taika Waititi's TBA role in the film will be the voice.
Mongal (The Suicide Squad)
Described less a member but more of an "ally" to Task Force X is Mongal - a ruthless extraterrestrial most famous for luring Superman onto Warworld, a prison satellite owned by her father Mongul the Elder. The villain is making her cinematic debut in The Suicide Squad, but it will be the second DC movie for martial artist Mayling Ng, who previously appeared in Wonder Woman as an Amazonian warrior.
Sersi (Eternals)
Also making her second MCU movie appearance in 2021 is British actress Gemma Chan, who played Kree warrior Minn-Erva in Captain Marvel in 2019. She will undoubtedly have a bigger (and not so blue) role in the highly anticipated Eternals as Sersi, an indestructible telepath who is one of the more popular members of the titular group of heroes for having also been involved with The Avengers in the comics.
Thena (Eternals)
Known as the leader of the Eternals, however, is Thena, who has also been known to be a great threat to her team after being brainwashed by the villainous group known as Deviants, who will also be appearing in the Eternals film. Starring as highly-skilled cosmic warrior is Academy Award winner Angelina Jolie in an almost complete 180 from her last comic book movie Wanted from 2008, in which she played a gravity-defying assassin.
Phastos (Eternals)
In Eternals, Atlanta star Brian Tyree Henry is also playing an entirely different kind of character from either of his recent comic book movie appearances in Spider-Man: Into the Spider-Verse as Miles Morales' father Jefferson Davis and in Joker as an Arkham Asylum clerk. His role as the psychic Phastos will also make history as the Marvel Cinematic Universe's first openly gay superhero - a change from his original comic book depiction that has only made his upcoming big screen debut even more anticipated.
What do you think? Is Phastos the reason you are most excited for Eternals, or has its lengthy delay for release alone been making your anticipation a tougher itch to scratch? Let us know in the comments and be sure to check back for additional information and updates on more of your favorite comic book movie characters, as well as other projects to look forward to in 2021, here on CinemaBlend.
Your Daily Blend of Entertainment News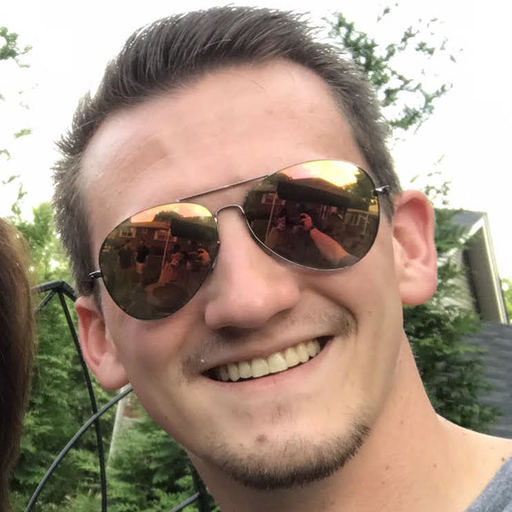 Jason has been writing since he was able to pick up a washable marker, with which he wrote his debut illustrated children's story, later transitioning to a short-lived comic book series and (very) amateur filmmaking before finally settling on pursuing a career in writing about movies in lieu of making them. Look for his name in almost any article about Batman.