Upcoming Amanda Seyfried Movies And TV: What's Ahead For The Mean Girls Star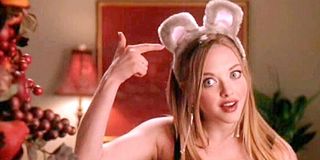 When it comes to musicals, comedies, or dramas, I've seen many actresses move from one genre to the next, but Amanda Seyfried is one that always comes to mind as one of the best. I'm sure many of us know her of the hilariously dumb Karen Smith from Mean Girls, but Amanda Seyfried is capable of many other genres. If you want to see her sing, check out the Mamma Mia! series, or the classic musical Les Miserables. If you want to see her in comedy, look no further than Ted 2, or A Million Ways to Die In The West.
If you want drama, check out one of her newest releases, Mank, by David Fincher. The film was recently nominated for several Academy Awards, including a Best Supporting Actress nod for Seyfried. However, what exactly does Amanda Seyfried have coming up in the next year? From thrillers to comedies, like Hulu's Theranos series or Netflix's 2021 films, this is everything Amanda Seyfried is working on right now.
Things Heard And Seen - April 29, 2021 (Post-Production)
One of my favorite genres that Amanda Seyfried hasn't done a crazy amount in yet is thrillers. Luckily, Things Heard and Seen, a thriller that will be premiering on Netflix soon, hopes to answer that plea of mine. The Netflix film, based on the novel by Elizabeth Brundage called All Things Cease to Appear, follows the story of a couple who move into a historic house on the Hudson Valley, only for them to discover that it has a dark, creepy history, which includes the possibility of it being haunted, according to Slash Film.
I know the premise sounds like any normal horror movie, but truly this film feels like it's going to stand out among the rest, already from the trailer that just went live a few days ago. Alongside Amanda Seyfried, she will be joined by James Norton, according to Harpers Bazaar.
James Norton has had appearances in plenty of different films before as well, such as the Academy-Award nominated Little Woman, as well as the action movie Rush.
Among this cast, there are several other big stars that have joined along with Amanda Seyfried and James Norton. We have Natalia Dyer, who is more known for her role as Nancy in the hit Netflix show Stranger Things, Rhea Seahorn from the Breaking Bad spinoff, Better Call Saul, F. Murray Abraham from Homeland, and several others. It's already looking like this awesome thriller is beginning to come together.
If this sounds intriguing to you, Things Heard and Seen will be releasing on Netflix on April 29, 2021, so you don't have to wait too long for this awesome thriller to hit our screens. Check out the trailer for Things Heard and Seen here.
The Dropout - 2021/TBA (Pre-Production)
Now, moving into the television world, we take a look at The Dropout, a new Hulu limited series that is an adaptation of the ABC News podcast of the same name. It follows the story of Elizabeth Holmes, and the rise and fall of her company, Theranos. Originally, this role was supposed to be played by Kate McKinnon, but she had exited the drama series back in February, and now Amanda Seyfried is signed up to portray the disgraced founder.
The story will follow Elizabeth Holmes, who dropped out of Stanford (hence the title of the series) and founded the medical testing start-up Theranos and was lauded as "a Steve Jobs" for the next generation. But sooner or later, it revealed that none of the technology actually worked, and this statement put people's lives in danger.
Amanda Seyfried will also be tackling this as a producer, according to Collider, and The Dropout is expected to begin filming in the spring/summer.
Honestly, I'm super happy with this switch-up that they did once Kate had left the production. As interesting as it would've been to see the usually hilarious Kate McKinnon take on a serious role for this Hulu TV show, I think Amanda Seyfried is a fantastic choice and she'll rock this production.
There's no set date for when this limited series will premiere, but I'd say keep an eye out for something soon, as this is a show that you will not want to miss.
A Mouthful of Air - 2021/TBA (Post-Production)
Moving into another different type of genre, we take a look at A Mouthful of Air. In this film, based on Amy Koppelman's book of the same name (who is directing this feature film), they examine the link between the creative process and mental illness.
Amanda Seyfriend, according to Deadline, will star as Julie, a mom and a children's book author who uses her own creations that she writes to escape from her own world of depression, which was caused by giving birth to her child – otherwise known as postpartum depression.
Joining Amanda Seyfried in A Mouthful of Air are some big-time stars behind her, according to Deadline. Finn Wittrock, who is well known for his work in horror/thriller shows such as American Horror Story and Ratched will be starring alongside her as her husband. Amy Irving will star as her mother in the film, and Jennifer Carpenter, known for her role in Dexter, will be signing on as Julie's sister-in-law.
It's certainly an interesting concept, that is for sure. There hasn't been much news that has come out since the announcement of this film, but there have been pictures and shots captured of filming, according to The Daily Mail. Amanda Seyfried was seen filming in New York with Finn Wittrock, as well as seen with fellow co-star Jennifer Carpenter.
There hasn't been a set release date announced yet as was the case with the previous entry, but it sounds like a role that is right up Amanda's alley, We'll just have to wait and see when this one decides to make its way to our computers, TVs, and (hopefully) cinema screens.
It sounds like this year – as well as the next – is going to be filled to the brim with work for this talented actress. I'll have to see where her films line up on the 2021 releases soon enough so I can pen out some time for those. Which one are you excited to see the most?
Your Daily Blend of Entertainment News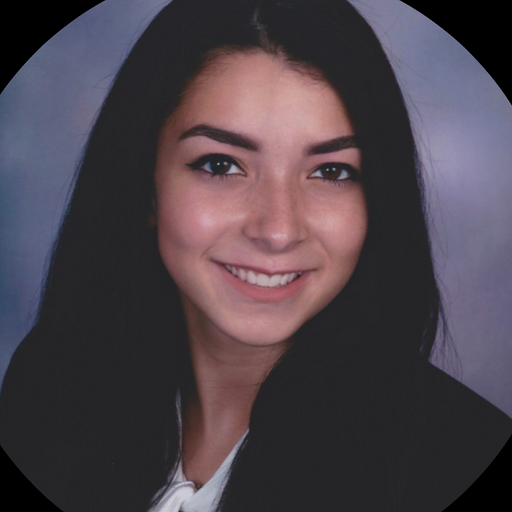 Big nerd and lover of Game of Thrones/A Song of Ice and Fire. Will forever hate season eight. Superhero and horror geek. And please don't debate me on The Last of Us 2, it was amazing!