Chris Evans Is Finally Filming Ghosted With Ana De Armas, And He Just Shared A Look At His Super 'Fluffy' Hair
Chris Evans is filming a new movie, and he's got a new look to accompany it.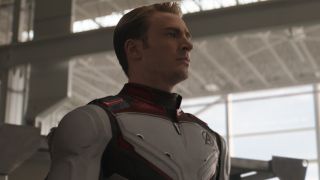 (Image credit: Marvel Studios)
When you hear the name Chris Evans, you probably think about the clean-cut, all-American hero Captain America. However, it looks like he just might be growing out that military issue (for his time period, at least) haircut for something a little more…"fluffy"? He's finally filming Apple TV+'s Ghosted with fellow Knives Out star Ana De Armas, and he just gave fans a sneak peek at his new, longer haired look via social media, and I'm digging it.
In a new Instagram post, the actor shows off his self-proclaimed "fluffy" hair, while hashtagging his current project. Before you look at that new hairdo, learn 6 more interesting facts about Ghosted. OK, now you can check out the photo below, in which Evans has a small, but cheeky, smile on his face::
Okay, it's a cute photo, but fans are losing their minds in the comments. I don't think I've ever seen a celebrity post such a simple picture and get the overwhelming reaction that fans are having in the comments. Honestly, some people seem to be practically in heat. In their defense, that's probably due to just how rare it is that the Hollywood heartthrob posts selfies. At least, ones that don't include his adorable and well-loved doggo Dodger.
Some fans in the comments are screaming about how the actor actually posted a picture of himself, saying things like, "I was NOT prepared!" and simply, "BRO!!???". Along with the shock of an actual selfie gracing their Instagram feed, comes compliments on how the extra hair suits the star perfectly.
It's unclear just when we'll be able to see Chris Evan's fluffy hair in Ghosted, as much of the film, including the plot and the release date, is being kept under wraps at this time. However, early reports have compared the movie to classic adventure flicks like Romancing the Stone. Should the movie fall in line with that motif, I'd say that Evans and Ana de Armas (who replaced Scarlett Johansson) make for perfect leads. And like Michael Douglas before him, Evans certainly has the hair for the role.
In the meantime, there's plenty of other things to look forward to with Chris Evans, as he has plenty of upcoming projects on the docket. What's probably his most anticipated film for both kids and many adults is the Toy Story spinoff Lightyear, in which he voices the iconic Buzz Lightyear. Fans of the classic franchise will be able to catch the animated film in theaters on June 17th. But if you're not so into the kids' movies, have no fear, because he'll will once again be teaming up with Ana De Armas in Joe and Anthony Russo's The Gray Man, along with a cast of other major stars. It will be available to stream with a Netflix subscription this July, minus Evans' adorable hair fluff.
Your Daily Blend of Entertainment News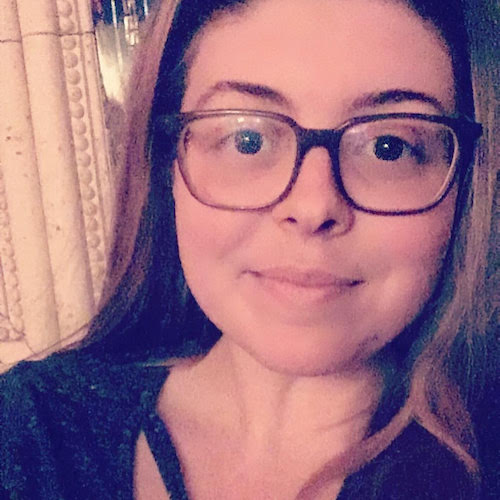 Constantly thinking about books, coffee, and the existential dread I feel from Bo Burnham's Inside. While writing I'm also raising a chaotic toddler, who may or may not have picked up personality traits from watching one too many episodes of Trailer Park Boys.