After Ratched: 11 Thrillers To Watch On Streaming If You Liked The Netflix Series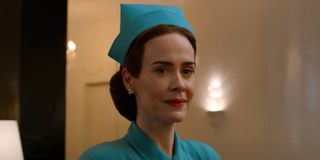 Imagine the horrifying irony of seeking treatment for your own mental health only to discover that the person providing care for you is the one who really needs help. That is a vague but fitting description for the story of Ratched, a which pulls back the curtain on the early years of one of the most notoriously wicked medical professionals in the history of fiction and stars Emmy-winning actress Sarah Paulson, perfectly cast as the sadistic titular psychiatric nurse.
The Netflix original series from co-creators Ryan Murphy and Evan Romanky, which takes place at a major mental hospital in California during the late 1940s, has already been confirmed for a second season upon its initial order. This has good news for fans have already been going cuckoo over Season 1 for its breathtakingly noirish aesthetic, deliciously creepy vibes, shocking twists, and, of course, Sarah Paulson's hypnotic performance as Mildred Ratched.
As fans await the premiere of Season 2 of Ratched, which is bound to take a while with how Covid-19 has affected the shooting schedules of many notable film and television productions, they may be scrambling to find anything else involving the same kind of sinister tone and psychologically disturbing themes which they can bide their time with. Fortunately, we may have just the right assortment of movies and TV shows currently available on most of your favorite streaming services to prescribe for the occasion. The following 11 programs should help put your mind at ease, starting with the film that first introduced audiences to Nurse Ratched.
One Flew Over The Cuckoo's Nest (Netflix)
After criminal R.P. McMurphy (Jack Nicholson) pleads insanity to avoid a prison sentence, he winds up confined to a mental institution where he leads a rebellion against the torment of an abusive staff nurse.
Why It Is A Great Option For Fans Of Ratched: The abusive nurse in question is Mildred Ratched, brought to life in an Academy Award-winning performance by Louise Fletcher, in One Flew Over the Cuckoo's Nest - director Milos Forman's masterful adaptation of Ken Kesey's novel which Ratched serves as a prequel to.
Stream One Flew Over the Cuckoo's Nest on Netflix here.
American Horror Story (Netflix, Hulu, Amazon Prime)
A family haunted by their new home's infamous past, a group of women hoping to be named the supreme practicer of witchcraft, and a hotel whose guests rarely make it to checkout are just a few of the grisly, surreal, and, sometimes, even sexy tales each told over the course of a season (of which there are nine total, so far) in this mega-hit anthology series.
Why It Is A Great Option For Fans Of Ratched: Audiences who may have been unfamiliar with One Flew Over the Cuckoo's Nest were probably just excited to see Sarah Paulson in a new sinister role on a show from Ryan Murphy, co-creator of American Horror Story, whose sophomore season, subtitled Asylum, should be especially helpful in giving fans some chilling Ratched vibes.
Stream American Horror Story on Netflix here, on Hulu here, or on Amazon Prime here.
Glass (HBO Max)
A man with superhuman powers (Bruce Willis), a brilliant, but disabled comic book aficionado (Samuel L. Jackson), and a mental patient (James McAvoy) whose most dangerous split personality is about to re-emerge are faced with the possibility that their extraordinary abilities may be merely a delusion.
Why It Is A Great Option For Fans Of Ratched: One of the most crucial elements of 2019's Glass, M. Night Shyamalan's third and final installment of his own superhero saga that began in 2000 with Unbreakable and surprisingly continued in 2017 with Split, is Sarah Paulson's role as a psychiatrist tasked with convincing the three main characters of their psychological hang-ups, putting her in a similar category with Miss Ratched.
Stream Glass on HBO Max here.
Bates Motel (Netflix)
A single mother 's (Vera Farmiga) bond with her teenage son (Freddie Highmore) evolves to extremely uncomfortable levels, not counting their own homicidal tendencies, which tend to mean trouble for guests of their Oregon Motel.
Why It Is A Great Option For Fans Of Ratched: Before Mildred Ratched got her own prequel series, Bates Motel set out to explore psychological unraveling of fellow iconic movie villain Norman Bates (the murderous mama's boy from Alfred Hitchcock's 1960 masterpiece, Psycho) over the course of five deeply unnerving seasons.
Stream Bates Motel on Netflix here.
American Mary (Tubi)
Desperate for money, a young medical student (Katherine Isabelle) is lured into the world of underground surgeries, in which she performs unlicensed and inhuman procedures of body modification on some unsuspecting clients.
Why It Is A Great Option For Fans Of Ratched: While the feature-length directorial debut of identical twin sisters Jen and Sylvia Soska may have more shockingly brutal depictions of torture than even the sadistic Nurse Ratched is prone to, the title character of American Mary has the same kind of sinister attitude that easily earns her a spot among cinema's most fearsome women in a hospital uniform.
Stream American Mary on Tubi here.
Castle Rock (Hulu)
The citizens of a small town in Maine are often plagued by tragedy, which typically are connected to some unexplainable phenomena, such as inter-dimensional travel and reincarnation to name a few.
Why It Is A Great Option For Fans Of Ratched: Yet another fearsome woman in film known for her unorthodox medical practices is Annie Wilkes (portrayed to Oscar-winning glory by Kathy Bates in 1990's Misery), who got a prequel of her own in the second season of Castle Rock (this time starring Lizzy Caplan as the disgraced nurse and literary obsessive), a Hulu exclusive anthology series set in the titular fictional town created by Stephen King.
Stream Castle Rock on Hulu here.
Unsane (Amazon Prime)
Still struggling to recover from her encounter with an obsessed stalker, a woman (Claire Foy) finds herself involuntarily committed to a mental institution whose staff claims that she is the crazy one.
Why It Is A Great Option For Fans Of Ratched: The real stand-out performance of Unsane, an intense psychological thriller filmed entirely on an iPhone 7 by director Steven Soderbergh himself, is Claire Foy as a reluctant mental patient fighting to prove her sanity, but without giving too much away, there is one staff member of the psychiatric hospital setting whose ethics are certainly questionable to say the least.
Stream Unsane on Amazon Prime here.
Hannibal (Netflix, Amazon Prime)
An FBI profiler (Hugh Dancy) who sees his ability to think like a serial killer more as curse than a blessing strikes up a hopeful friendship and professional relationship with an equally talented, but more charismatic, forensic psychiatrist (Mads Mikkelson) hiding a dark secret of his own.
Why It Is A Great Option For Fans Of Ratched: Here we have yet another TV series exploring the origins of a cinematic antagonist - in this case Hannibal Lecter, also the product of an Academy Award-winning performance (Anthony Hopkins in The Silence of the Lambs), whose sneaky manipulation of Will Graham coupled with oddly beautiful depictions of otherwise grisly crime scenarios make this short-lived, but much-loved NBC drama as much a work of art as horror comes.
Stream Hannibal on Netflix here or on Amazon Prime here.
The Killing Of A Sacred Deer (Netflix)
A surgeon (Colin Farrell) offers to be a figure of guidance to a teenage boy (Barry Keoghan) who was recently orphaned by an operation gone wrong, but soon begins to regret the act of kindness after introducing him to his own family.
Why It Is A Great Option For Fans Of Ratched: The abuse, both emotional and psychological, that Nurse Ratched torments her patients with is genuinely unsettling, but the way that writer and director Yorgos Lanthimos turns that dynamic on its head in The Killing of a Secret Deer is even more shocking to imagine and even worse to witness.
Stream The Killing of a Sacred Deer on Netflix here.
Damien (Hulu)
After learning the startling truth of his origin after he turns 30, a young man (Bradley James) struggles to come to terms with his destiny as the Anti-Christ.
Why It Is A Great Option For Fans Of Ratched: For our final example of a spin-off focusing on a legendary icon of horror cinema, we have this short-lived series from former The Walking Dead showrunner Glen Mazzara that reimagines the character of Damien Thorn, whom you may recognize as the creepy little devil-spawn from The Omen, a Richard Donner-directed classic of hellish proportions.
Stream Damien on Hulu here.
Girl, Interrupted (Amazon Prime)
By her parents' choice, an 18-year-old woman (Winona Ryder) is sent to a psychiatric hospital where her struggle to understand and cope with her disorder is strained after becoming acquainted with a reckless patient (Angelina Jolie in an Academy Award-winner role) in the 1960s.
Why It Is A Great Option For Fans Of Ratched: While there is good amount of emotional strife and nurse-patient conflict to boot, director James Mangold's 1999 adaptation of Susana Kaysen's memoir Girl, Interrupted is actually one of the more endearing and inspiring dramas set at a mental institution you will ever see and a good palette cleanser from the deranged and upsetting things you will witness in the previously mentioned titles.
Stream Girl, Interrupted on Amazon Prime here.
What do you think? Are these the kind of movies and TV shows that your least favorite fictional nurse would recommend, or these a little too tame for Mildred Ratched's taste? Let us know in the comments and be sure to check back for more information and updates on this thrilling Netflix series, as well as even more recommendations of what else you should look for on your favorite streaming platforms, here on CinemaBlend.
Your Daily Blend of Entertainment News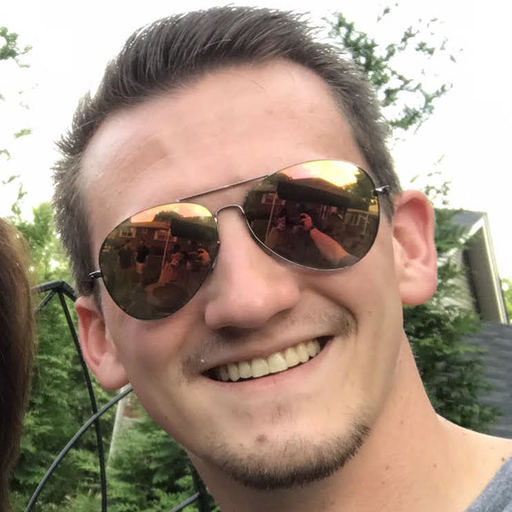 Jason has been writing since he was able to pick up a washable marker, with which he wrote his debut illustrated children's story, later transitioning to a short-lived comic book series and (very) amateur filmmaking before finally settling on pursuing a career in writing about movies in lieu of making them. Look for his name in almost any article about Batman.