Lin-Manuel Miranda And 30 Other Actors You May Have Forgotten Were On How I Met Your Mother
Before these actors were legen- wait for it... DARY!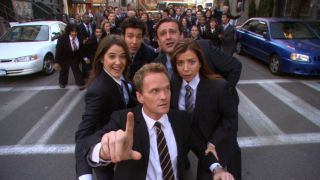 (Image credit: CBS)
For many audiences, How I Met Your Mother was how they met Hunters actor Josh Radnor, MCU heroine Cobie Smulders, and Cristin Milioti of Palms Springs. It is also likely how they became reacquainted with Buffy the Vampire Slayer cast alum Alyson Hannigan, former Freaks and Geeks cast member Jason Segel, and Neil Patrick Harris – formerly known as Doogie Howser. Yet, some fans may not realize that the hit CBS comedy may also be how they met many of today's biggest celebrities.
As it often happens with long-running TV shows (nine seasons, in this case), the sitcom from creators Carter Bays and Craig Thomas turned out to be a big break (or the home of a brief, but fun, appearance) for many you would easily recognize today. In fact, to mention every big name we found in supporting roles alongside the How I Met Your Mother cast list would take longer than the story of Ted Mosby's life-changing romance (as well as the misadventures of his friends in New York). So, we narrowed the list down to 31 celebrities, starting with one incredibly talented performer who appeared on the series right before he became legen– wait for it… DARY!
Lin-Manuel Miranda (Gus)
Before his hip-hop history lesson, Hamilton, made him the biggest name on Broadway, Lin-Manuel Miranda appeared in an episode of How I Met Your Mother's final season that is also told entirely in rhyme. He even gets to drop a few sick verses as a bus patron initially annoyed by Marshall's incessant use of homonyms to put his infant son to sleep while en route to Barney and Robin's wedding.
Rizwan Manji (Dr. Vikash)
In Season 5's "Double Date," we see a glimpse into one of Marshall's sexual fantasies, which requires him to envision an elaborate scenario in which Lily is diagnosed with a "rare and fatal hiccup disorder." The doctor in that imagined scenario is played by Rizwan Manji, who would go on to steal scenes from the Schitt's Creek cast as Ray Butani and star in movies like The Wolf of Wall Street or, more recently, Shazam! Fury of the Gods.
Jay Ellis (Sound Guy)
Marshall visits his father's grave to tell him all about the gang's New Year's adventures, such as when Robin steps in to produce, and ultimately, cover the celebration in Times Square in "Tailgate." The Season 7 holiday episode also features an early sighting of Top Gun: Maverick's Payback actor, Jay Ellis, as Robin's audio technician.
Raymond Lee (College Dude)
Ellis is not the only Top Gun: Maverick cast member who had a role in a 2012 HIMYM episode. The following season, Raymond Lee – who also went on to lead the rebooted Quantum Leap cast – appeared as a "sandwich-eating" Wesleyan student whom Ted discovers from an old video gave him the idea for his alter ego, Doctor X.
Matt Walsh (Captain Dearduff)
Fans of Matt Walsh's work in 2009's The Hangover and the Veep cast, to name a few, would be forgiven for not noticing his subtle HIMYM cameo in Season 9's "Sunrise." In Marshall and LIly's room at Farhampton hangs a photo of the sailor who supposedly haunts the room, Captain Dearduff, which is really a photo of the actor, who, coincidentally, later appeared on CBS' supernatural comedy, Ghosts, as the spirit of Elias Woodstone.
Kate Micucci (Registrar)
When the gang heads to Atlantic City to see Marshall and Lily Elope in Season 2, they try to obtain a marriage license from a clerk who continuously gives them false hope by saying "what she would say" if it were true or possible. This frustratingly misleading registrar is played by Kate Micucci in only her second acting gig before she and Riki Lindhome hit it big as musical comedy duo, Garfunkel and Oates, and she starred in one of the best episodes of Guillermo del Toro's Cabinet of Curiosities, "The Outside."
Matthew Moy (Louis)
A HIMYM guest actor who went to become a regular on another hit CBS comedy is Matthew Moy, who appeared in Season 5's "The Window" as Ted's student, Louis. Two years later, he was on 2 Broke Girls – which was cancelled in 2017 – as Williamsburg Diner owner, Han Lee.
Jayma Mays (Coat Check Girl)
Before working with Neil Patrick Harris as part of the Glee cast (when he guest-starred in 2010) and playing his wife in the Smurfs movies, Jayma Mays appeared opposite him in one of the best episodes of How I Met Your Mother: Season 1's "Okay Awesome." One of Mays' earliest TV roles was a woman working the coat check counter at a nightclub who impresses Ted by sharing a low opinion of such places.
Anna Camp (Cassie Lowell)
Glee also gave Anna Camp a chance to exhibit her singing skills before doing so in the Pitch Perfect cast in 2012. The following year, the actor appeared in two episodes of HIMYM's ninth season as an attractive and outgoing guest at Robin and Barney's wedding whom Ted takes interest in, but with increasingly disastrous results.
Amber Stevens West (Janet McIntyre)
Already well-versed in disastrous romances by How I Met Your Mother's seventh season, Ted and a beautiful woman he recently met named Janet McIntyre both agree to avoid each other's social media presence to prevent disappointment on their first date, which becomes a greater challenge than either expected. The woman is Amber Stevens West – best known at the time for Greek, before appearing in 22 Jump Street and landing a starring role opposite comedian Jerrod Carmichael on the short-lived comedy, The Carmichael Show, on NBC.
Morena Baccarin (Chloe)
How I Met Your Mother even put a then-single Marshall in a disastrous romance (which, thankfully, resulted in he and Lily rekindling their relationship in Season 2) with a seemingly well-natured barista (despite Barney's warning of her "crazy eyes") played by Morena Baccarin. Baccarin was previously best known from the Firefly cast as Inara Serra and would go on to have a somewhat more successful relationship with Ryan Reynolds' Wade Wilson in Deadpool.
Ryan Michelle Bathe (Michelle)
Baccarin's co-star on NBC's The Endgame cast, Ryan Michelle Bathe, appeared in the Season 3 episode, "Sandcastles in the Sand," which explores the idea that a certain friend or loved one can bring out a dramatically different personality in someone. Case in point, when Lily suddenly adopts a boisterous, "party girl" attitude during a visit by her friend, Michelle, who is played by Bathe -- best known at the time for a recurring role on Boston Legal and later for the Amazon original romance, Sylvie's Love.
Robbie Amell (Nate Scooberman)
Baccarin has also appeared in several DC adaptations, such as The Flash – on which Robbie Amell (Stephen's cousin) played the incendiary Ronnie Raymond. The Canadian star of Upload – which has a third season in the works – also had a pair of HIMYM guest spots in Season 6 as Robin's new boyfriend, who unwittingly earns the nickname "Scooby" and not just for his last name, but for his canine-esque characteristics, especially after he "eats a sandwich."
Doug Benson (Cool Customs Guy)
"Eating sandwiches" is a claim to fame for Doug Benson and likely earned him the part of an airport customs agent who allows Marshall through without checking what he brought back from Amsterdam. This "miraculous" flashback moment from HIMYM's third season is one of the comic's many appearances as a stoner (or, in other words, himself), such as on Bob's Burgers and You're the Worst.
Scoot McNairy (Fast Food Worker)
Also one to appear on How I Met Your Mother in a nameless role is Scoot McNairy, who is now one of the most acclaimed actors of his day for movies like 12 Years a Slave, and TV shows like True Detective. Despite the briefness of the Batman v Superman star's Season 2 appearance as a cashier from a restaurant visited by a starving Marshall and Lily at their wedding, he is remembered as the first stranger to refer to Lily as Marshall's wife.
Malin Akerman (Movie Stella)
Speaking of DC movies, Malin Akerman appeared in Zack Snyder's 2009 Watchmen movie a year before she, supposedly, poked fun at blockbuster stardom on Season 5 of How I Met Your Mother. She plays the female lead of a hit romance flick called The Wedding Bride, which happens to be a highly fictionalized retelling of when Stella (future Rick and Morty star, Sarah Chalke) left Ted at the altar for her ex-husband, Tony (Jason Jones), who also wrote the screenplay.
Jon Heder (Narshall)
In Season 9, we learned there was actually a sequel called The Wedding Bride Too, which the gang watches at Farhampton (the site of Barney and Robin's nuptials) despite Ted's forbiddance. One character of the fictional film, who appears to be based off of Marshall, is played by Jon Heder, whose defining role is Napoleon Dynamite in the iconically bizarre 2004 indie comedy of the same name.
Judy Greer (Royce)
Ted actually first sees the original Wedding Bride while on a date with a woman named Royce, played by Judy Greer. As a, sort of, reversal of Malin Akerman's career trajectory, the Archer actress would find blockbuster stardom years after her HIMYM role as as Bryce Dallas Howard's sister in Jurassic World, Laurie Strode's daughter in the more recent Halloween movies, and in the MCU as Ant-Man's ex-wife, Maggie.
Jon Bernthal (Carlos)
Also connected to the Marvel Cinematic Universe is The Punisher star Jon Bernthal, who first played a morally questionable comic book character on The Walking Dead for two seasons. Years earlier, the actor – who is also set to reprise Frank Castle on Disney+'s upcoming series, Daredevil: Born Again – appeared in the second-ever episode of How I Met Your Mother as Carlos: a mysterious guest of Ted's three-night party who almost ruins his increasingly problematic attempts to woo Robin.
Lindsey Morgan (Lauren)
When Barney and Ted board what they refer to as the "Drunk Train" to meet women, they only end up getting drinks thrown in their faces by passengers who very quickly assume they "think they're better" than them. One of the women is played by Lindsey Morgan, who – just two years later – starred in CW's The 100 cast as Raven Reyes before playing Micki Ramirez on Walker for the first season of the network's crime drama reboot.
Rachel Bloom (Wanda)
Another up-and-comer who threw a drink in Ted's face after feistily asking, "Ya think ya betta than me?!" on the Drunk Train was Rachel Bloom. One of the first high-profile TV appearances by Bloom was on that Season 7 How I Met Your Mother episode, before she went on to win a Golden Globe for playing a lawyer making increasingly problematic attempts to woo a man from her past on Crazy Ex-Girlfriend, which she also co-created.
Floriana Lima (Haley)
Another HIMYM character who had a drink thrown in his face in Season 3's "Rebound Bro," is Barney's potential replacement for Ted, Randy (Will Forte), after his disastrous attempt to hit on a bar patron named Haley. This role was the second ever for Floriana Lima, who has since starred on two TV series comic book adaptations (Supergirl as Maggie Sawyer and The Punisher Season 2 as the villainous Krista Dumont) and ABC's hit drama, A Million Little Things.
Kristen Schaal (Laura Girard)
A comedic actress known for her feisty characters is Kristen Schaal, star of movies and TV shows like Bill and Ted Face the Music as the time-traveling Kelly or Bob's Burgers, for which she lends her unmistakable voice to play Louise Belcher on Bob's Burgers. In HIMYM's third season, she played one-half of the Girards – a couple living across from Marshall and Lily, who first seem like the perfect neighbors until the friendship becomes a little invasive.
Larry Wilmore (Dr. Greer)
Kristen Schaal was also a Daily Show commentator for years, much like the news satire's former "Senior Black Correspondent" Larry Wilmore, who would eventually get his own short-lived Comedy Central show called The Nightly Show. The actor, writer, and talk show host also popped up on Season 3 of HIMYM as a veterinarian who buys Lily's artwork after discovering its calming effect on dogs.
Matt Jones (Pizza Guy/Arthur)
How I Met Your Mother is also famous for several appearances by Breaking Bad cast members, including Bryan Cranston as Ted's former boss Hammond Druthers, Bob Odenkirk as Marshall's former boss Arthur Hobbs, and Matt Jones as a pizza deliverer in Season 5. Jones, who played Jesse Pinkman's buddy Badger on the phenomenal AMC crime drama, made a second appearance later that season as the same character, whom we then learned was a frequent visitor the gang even knows by name.
Hong Chau (Cook Pu)
Speaking of names, on another Season 5 HIMYM episode, Ted once assumed his architecture class was playing a trick when he found "Cook Pu" written on the attendance sheet and proceeded to mock the name several times. He came to the late, awkward realization that it belonged to a real student of his played by Hong Chau, who would go on to receive a Golden Globe nomination for Downsizing, an Oscar nomination for The Whale as Liz, and also steal the show from the Menu cast as Elsa.
Jimmi Simpson (Pete Durkenson)
In HIMYM's seventh season, we learn that Marshall once went by a funny name (of his own invention), "Beercules," from an embarrassing video uploaded by an old college buddy named Pete Durkenson, who ends up reviving his drunken alter ego after a game of "Edward Fortyhands." This serial drinker (who, apparently, is a surgeon professionally) is one of many notable TV appearances by Jimmi Simspson – best known today for one of the best Black Mirror episodes, "U.S.S. Callister," and as William on Westworld, more recently.
Martin Starr (Kevin)
Jason Segel is just one of a few Freak and Geeks vets who have been on HIMYM. For instance, future Silicon Valley cast member Martin Starr made a guest appearance in the Season 1 episode "The Duel" as a guy who is not quite Robin's type, but she tries going out with him in protest of Barney's introduction of a Lemon Law for dating.
Busy Philipps (Rachel)
Martin Starr is not the only Freaks and Geeks alum who, sort of, reunited with Jason Segel on HIMYM as Busy Phillips – who played Kim Kelly on the prematurely cancelled dramedy – appeared in a Season 3 episode. She plays Rachel – a friend of Ted's former one-night stand, Trudy (Danica McKeller), who seems interested in trying again with the newly single architect when Rachel shows signs of wanting to share.
Conan O'Brien (Bar Patron)
After Conan O'Brien won the chance to appear on How I Met Your Mother's seventh season, instead of more formally sharing the screen with the cast, he opted to just blend into the scenery in an uncredited role, according to ScreenRant. Thus, you may not have spotted the living late night legend's cameo as a guy just hanging out at MacLaren's unless you were paying close attention.
Harvey Fierstein (Lily's Smoking Voice)
Even more difficult to notice is Harvey Fierstein's purely unseen HIMYM cameo as what Lily's voice becomes after the gang's smoking habits go off the rails in Season 5. However, in retrospect, who else but the Tony-winning Broadway actor, Mrs. Doubtfire star, and BROS cast member could have produced that distinct, gravelly drawl?
I don't know about you, but I have always found these lesser-known or basically hidden cameos on How I Met Your Mother more interesting than their A-list guest stars, such as Britney Spears, John Lithgow, or Maury Povich. I wonder if we will ever see any of these HIMYM characters appear on How I Met Your Father – Hulu's in-universe spin-off – like Barney, Robin, and others already have. If they do, hopefully this list helps fans recognize them.
Your Daily Blend of Entertainment News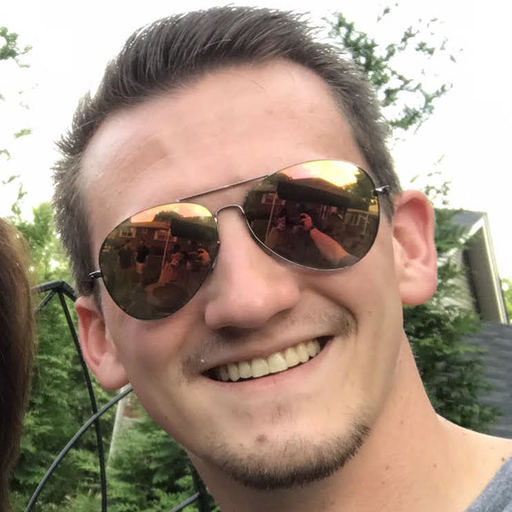 Jason has been writing since he was able to pick up a washable marker, with which he wrote his debut illustrated children's story, later transitioning to a short-lived comic book series and (very) amateur filmmaking before finally settling on pursuing a career in writing about movies in lieu of making them. Look for his name in almost any article about Batman.