Top Gun: Maverick Cast: The Main Actors And The Characters They Play
Meet the citizens of the Danger Zone, old and new.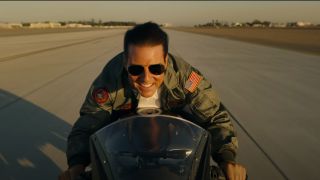 (Image credit: Paramount)
In May 2022, Tom Cruise and Top Gun: Maverick "saved Hollywood's ass" with the long-awaited sequel about Pete "Maverick" Mitchell going from hot shot to the elder statesman of the franchise training a new crop of Navy pilots. But like his character, Cruise wasn't alone in the box office dogfight. In fact, he had more than one wingman on the movie's journey to box office dominance.
So, after watching the action-packed sequel for the first time, or first time since it finally left theaters, there's a good chance you're wondering why the Top Gun: Maverick cast looks so familiar. Well, you've come to the right place, because we're about to break down the actors and where they've been before.
The tarmac is clear for takeoff, and the need for speed is rising. It's time to head back to the "Danger Zone" and check out the cast of Top Gun: Maverick!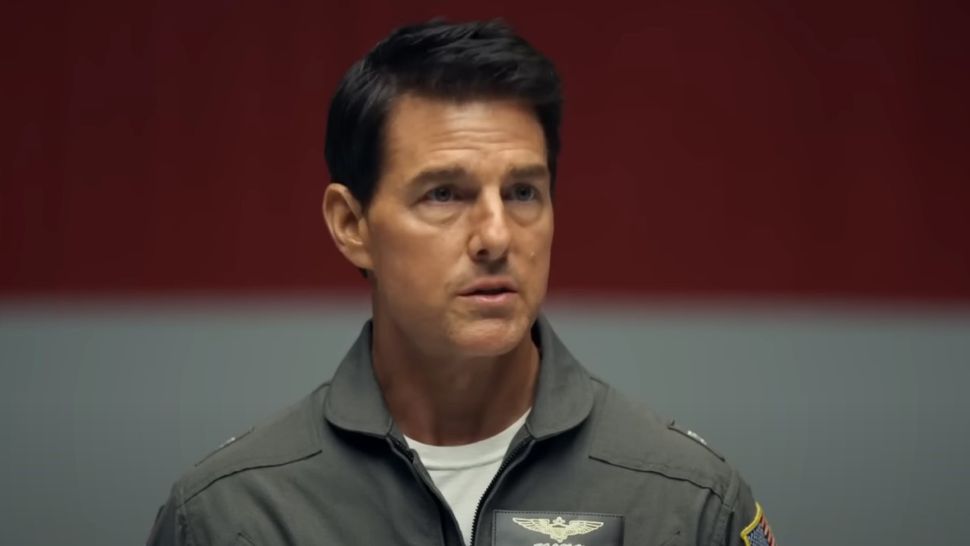 Tom Cruise (Pete 'Maverick' Mitchell)
It goes without saying, without Tom Cruise's return as Captain Pete "Maverick" Mitchell, there probably wouldn't be a Top Gun: Maverick to speak of. Reprising one of those iconic roles from his early career, Cruise's Maverick sees a new group of Top Guns coming in under his wing, and has questionably held the rank of Captain without promotion throughout 30+ years of service.
Though he needs no introduction, Cruise is one of the most successful and popular movie stars of the past 40 years, with iconic performances in movies like Born on the Fourth of July, Jerry Maguire, Collateral, and the Mission: Impossible franchise, which he will be returning to with the forthcoming Mission: Impossible – Dead Reckoning Part One in July 2023.
Miles Teller (Bradley 'Rooster' Bradshaw)
Playing the son of fallen Top Gun pilot Nick "Goose" Bradshaw (played by Anthony Edwards in the original film), Miles Teller's Bradley "Rooster" Bradshaw is one of the pilot trainees that Captain Pete Mitchell will have to whip into shape in Top Gun: Maverick.
Over the course of the past decade, Teller has gone from being an up-and-coming star with roles in movies like Footloose, Project X, and The Spectacular Now to an established star in award-winning dramas like Whiplash. More recently, Teller has led shows like Too Old to Die Young and The Offer, the Paramount+ original series about the making of The Godfather.
Glen Powell (Jake 'Hangman' Seresin)
Glen Powell shows up in Top Gun: Maverick as Jake "Hangman" Seresin, another member of the young group of pilot trainees that Tom Cruise's Pete Mitchell oversees in the film. While his is another character that isn't exactly defined as of yet, Powell is one of those actors that has the natural look of a Top Gun cast member. So not only is his inclusion in the film's cast welcome, it's pretty fitting.
Though he has been appearing in movies and TV shows like Fast Food Nation and NCIS for th3 past 20 years, Powell has reached new heights in recent years. This is due to his portrayal of Chad Radwell on Scream Queens and characters in a list of hit movies that includes Hidden Figures, Everybody Wants Some, and Devotion.
Jennifer Connelly (Penelope 'Penny' Benjamin)
Academy Award winner Jennifer Connelly plays Tom Cruise's on-screen love interest, Penelope "Penny" Benjamin, in Top Gun: Maverick. The daughter of an admiral and the owner of a bar plays a major role in the 2022 action flick, especially when it comes to rekindling her long-dormant romance with Maverick.
Whether it's Academy Award-winning performances in A Beautiful Mind, unforgettable roles in the likes of Requiem for a Dream, or turns in everything from Career Opportunities to The Rocketeer, Connelly has been a massive star for the better part of the past 40 years.
Jon Hamm (Beau 'Cyclone' Simpson)
As an added challenge to Tom Cruise's status as the handsome/charming alpha in the cast of Top Gun: Maverick, Jon Hamm's Vice Admiral Beau "Cyclone" Simpson is the proverbial thorn in Maverick's side, or maybe it's the other way around. The commander of the Naval Air Force has more than one run-in with the renegade pilot before the job is done.
Hamm, who became one of the biggest names in Hollywood thanks to his turn as Don Draper on Mad Men, has continued to find success on the small screen over the course of the past decade-and-a-half, with spots on everything from Black Mirror to Unbreakable Kimmy Schmidt, and just about everywhere else. His film appearances have also continued during that stretch, with great performances in Baby Driver, The Town, Richard Jewell.
Val Kilmer (Tom 'Iceman' Kazansky)
With a brand new Top Gun adventure comes its own complement of brand new pilots to take to the skies. But the new movie wasn't all new faces, as Val Kilmer's Tom "Iceman" Kazansky also showed up, this time as an Admiral in the U.S. Navy.
Kilmer, who was the subject of the brilliant Val documentary in 2021, is definitely one of the biggest stars on the Top Gun: Maverick cast with decades of experience on the screen. Movies like Willow, Tombstone, and Heat were all made even better thanks to Vilmer's signature coolness and incredible delivery.
Monica Barbaro (Natasha 'Phoenix' Trace)
In the world of Top Gun: Maverick's high flying intrigue, Monica Barbaro takes on the role of Natasha Trace, a Top Gun pilot with the callsign of "Phoenix."
After making a name for herself on shows like Lethal Weapon and Stumptown, and Dick Wolf's Chicago universe, Barbaro has been one of the brightest up-and-coming stars on the small screen. This became even more apparent in 2023, when she was cast as the co-lead alongside Arnold Schwarzenegger on Netflix's FUBAR.
Lewis Pullman (Robert 'Bob' Floyd)
In the role of Robert "Bob" Floyd, Lewis Pullman follows in the footsteps of his father, Bill "Lone Star" Pullman in that he plays a fighter pilot and unassuming hero in Top Gun: Maverick. And while he doesn't give a resounding speech like his dad did in Independence Day, Pullman's character does a lot in the movie.
In recent years, Pullman has seen himself credited in films such as The Strangers: Prey By Night, Bad Times at the El Royale. He's set to appear in the upcoming Salem's Lot adaptation as well as Apple TV+'s Lessons in Chemistry alongside Brie Larson.
Ed Harris (Chester 'Hammer' Cain)
Ed Harris appears in Top Gun: Maverick with his portrayal of Rear Admiral Chester "Hammer" Cain, who serves as Pete Mitchell's direct superior, a figure who isn't all too pleased with the renegade pilot's antics.
Another Hollywood legend in the Top Gun: Maverick cast, Harris has appeared in movies like Apollo 13, Pollock, The Truman Show, The Hours, and The Rock, to name just a few. His TV credits are just as impressive, with appearances on The Stand, Lou Grant, Game Change, and Westworld.
Jay Ellis (Reuben 'Payback' Fitch)
Going by the callsign of "Payback" in this new class of Top Gun recruits, Jay Ellis is another fresh and familiar face that got a pretty big jump in the world of movies by being part of Top Gun: Maverick's cast as Reuben Fitch.
Better known as Lawrence, Issa Rae's on again/off again love interest on the HBO show Insecure, Ellis had a pretty big hit with 2019's unexpected success Escape Room and its 2021 sequel, Tournament of Champions. Ellis also had a prominent role in the History of the World, Part II cast, playing Jesus Christ
Danny Ramirez (Mickey 'Fanboy' Garcia)
A fun fact to note about pilot trainee Mickey "Fanboy" Garcia, played by The Gifted star Danny Ramirez: it's pretty clear what franchise this Top Gun: Maverick pilot is a fan of Star Trek, based on his helmet.
Fans of The Falcon and the Winter Soldier definitely recognized Ramirez from his portrayal of Joaquin Torres, who became Falcon at the end of the 2021 Disney+ series, a role he will take on again in the upcoming Captain America: Brave New World. Ramirez has also appeared on Tales of the Walking Dead, Black Mirror, and Orange is the New Black over the years.
Manny Jacinto (Billy 'Fritz' Avalone)
And then there is Manny Jacinto, who appears in Top Gun: Maverick as Billy "Fritz" Avalone, another mission candidate and talented pilot.
In addition to appearing in movies like Bad Times at the El Royale and I Want You Back, Jacinto has popped up on shows like The Good Place, Nine Perfect Strangers, and Brand New Cherry Flavor. And with a role on the upcoming Star Wars show, The Acolyte on Disney+, we'll be seeing much more of Jacinto for years to come.
Hopefully, this helps you make sense of all the characters that fly onto the screen during Top Gun: Maverick. If you want to rewatch the movie now that you know who plays your favorite characters (both new and returning), you can do just that with a Paramount+ subscription, where it is streaming.
Your Daily Blend of Entertainment News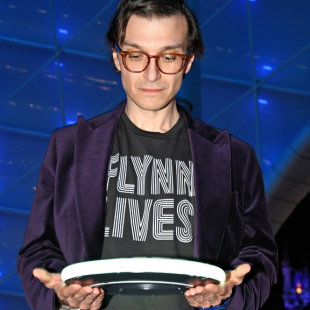 Senior Movies Contributor
CinemaBlend's James Bond (expert). Also versed in Large Scale Aggressors, time travel, and Guillermo del Toro. He fights for The User.