Buffy The Vampire Slayer: The Cast Then And Now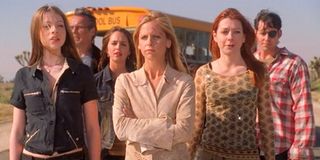 It is interesting how much of the Buffy the Vampire Slayer cast are often still identified by their roles on the fantasy dramedy even after they have gone onto many vastly different things. For instance, David Boreanaz was the male lead of a long-running crime procedural, Alyson Hannigan joined the cast of a very popular sitcom, and Sarah Michelle Gellar… actually, she kind of stuck with the "Scream Queen" angle for a while there, didn't she?
Regardless,the hit series, which ran from 1997-2003 on The CW (when it was still called The WB), and based on the campy 1992 movie Buffy the Vampire Slayer, would help launch or elevate the careers of many who still revel in being able to call themselves "Geek Gods" and "Geeks Goddesses." In honor of the talent they brought to this cult favorite, we check in on what the Buffy the Vampire Slayer cast has been up to since the show was laid to rest, starting with the actress who was smartly chosen to be "the Chosen One."
Sarah Michelle Gellar (Buffy Summers)
Playing the title role of Buffy the Vampire Slayer while simultaneously and subsequently starring in thrillers like Scream 2, I Know What You Did Last Summer, The Grudge, and the Scooby-Doo movies (it counts) earned a place among the greatest horror "Scream Queens" for Sarah Michelle Gellar. She would try her hand at comedy on the short-lived The Crazy Ones as the late Robin Williams' daughter and ad-agency partner before taking on voice acting like her husband, Freddie Prinze Jr., on Star Wars: Rebels and Kevin Smith's Masters of the Universe: Revelation miniseries coming to Netflix. Gellar also has a miniseries in the works called Sometimes I Lie, a drama called Other People's Houses, and Amazon Prime's YA series Hot Pink, all of which she also produces.
Alyson Hannigan (Willow Rosenberg)
There are multiple types of Alyson Hannigan fans: those still under the spell of Willow Rosenberg on Buffy the Vampire Slayer, those who fell for her as Lily Aldrin in the How I Met Your Mother cast, and those who still laugh at her band camp stories from the American Pie movies. A new, younger generation of Disney fans might recognize her as Mom from the live-action Kim Possible movie, the voice of Fancy Nancy's mom, and Disney+'s Flora & Ulysses cast as Flora's mom. The producer and current host of Penn & Teller: Fool Us is also still attached to star opposite Mira Sorvino in the LGBT rom-com Cheryl & Dodie Get Hitched.
Nicholas Brendon (Xander Harris)
Breaking out on Buffy the Vampire Slayer as Xander Harris (Buffy's friend with an unrequited crush on her) put Nicholas Brendon on a path to star in many other films and TV shows of similar themes. In addition to recurring roles on grounded dramas like Private Practice and Criminal Minds, he poked fun at '60s surfer movies and horror in 2000's Psycho Beach Party and poked fun at his career (in some ways) in the brilliant sci-fi mind bender Coherence in 2011. Brendon actually has several sci-fi movies and/or horror movies in the works now, including two Christmas horror movies and an announced film based on Community's Inspector Spacetime show-within-a-show.
Anthony Head (Rupert Giles)
Since playing the Chosen One's mentor Rupert Giles on Buffy the Vampire Slayer, Anthony Head is also still a bit of a "Scream King," having starred in 2008's Repo!: The Genetic Opera, apocalyptic comedy School's Out Forever in 2021, and the upcoming vampire comedy Let the Wrong One In to name a few. The British actor has also done plenty more in the realm of fantasy, such as the Percy Jackson movies, and comic book adaptations like Marvel's Ghost Rider: Spirit of Vengeance and the animated Batman: Gotham by Gaslight, in which he voiced Alfred. In 2020, Head also had a recurring role in the Ted Lasso cast and will next be seen in another horror-comedy called Sideshow and another fantasy TV movie called The Selection.
James Marsters (Spike)
Anthony Head's natural North London accent reportedly inspired James Marsters' accent Buffy the Vampire Slayer and the hit spin-off Angel when playing fanged anti-hero Spike. Fantasy, horror, and more geekery have also remained mainstays of the California native's career, from playing DC's Superman villain Brianiac on Smallville, a warlock on the short-lived Witches of East End on Lifetime, and another magic wielder on Netflix's The Order in 2020. Marsters is lending his voice to a cast of other Scream Kings and Queens, including Jordan Peele, for the animated thriller Abruptio and will appear in the upcoming political miniseries Casa Grande.
David Boreanaz (Angel)
Leading the cast of Angel was, of course, David Boreanaz, who found great success playing the good-natured vampire on Buffy the Vampire Slayer and his spin-off series until its cancellation in 2004. He bounced back quite effectively the following year, however, as FBI agent Seely Booth on the Fox crime procedural Bones for 12 seasons. Immediately after that run, he found another steady gig on the SEAL Team cast as both the series lead and a producer for the CBS drama since 2017.
Emma Caulfield Ford (Anya Jenkins)
After stints on Beverly Hills 90210 and General Hospital, Emma Caulfield Ford joined the Buffy the Vampire Slayer cast as a vengeance demon-turned-mortal named Anyanka (shortened to Anya), which would be the first of many otherworldly roles for the actress. She played a witch on ABC's fairytale drama Once Upon a Time, an elfish nurse on the animated Fantasy Hospital, and a "bewitched" housewife on the WandaVision cast for Disney+. Next, she will star opposite fellow Marvel TV show star Mike Colter (Netflix's Luke Cage) in the biographical drama I'm Charlie Walker, which is now in post-production.
Michelle Trachtenberg (Dawn Summers)
After gaining fame on the Nickelodeon classic The Adventures of Pete & Pete and 1996's Harriet the Spy, Michelle Trachtenberg joined the Buffy the Vampire Slayer cast in Season 5 as Dawn - literally a mystical ball energy turned into Buffy's human sister. The former child star then went back and forth between darker and lighter roles, such as EuroTrip and Six Feet Under in 2004, 2006's Black Christmas remake and 17 Again (another heavily recycled plot) in 2009, and recurring roles on The CW's Gossip Girl cast and Weeds for Showtime. Trachtenberg's most recent acting effort was voicing another teen struggling with her humanity on Facebook Watch's Human Kind Of in 2018, but she recently signed on to host true crime docuseries Meet Marry Murder.
Seth Green (Daniel "Oz" Osbourne)
Like many Buffy alumni, Michelle Trachtenberg made several appearances on Adult Swim's Robot Chicken - created by Seth Green, who was actually a vampire in the Buffy the Vampire Slayer movie before playing werewolf Oz on the series. He would go on to achieve a lot both behind and in front of the camera, like voicing Chris Griffin on Family Guy, playing Dr. Evil's son in the Austin Powers movies, or his funny Howard the Duck cameo in Guardians of the Galaxy. In 2021, Green guest starred on Peacock's Punky Brewster revival, is producing two upcoming animated series, and will voice various characters, including Obi-Wan Kenobi, on Disney+'s Star Wars: Detours cartoon.
Eliza Dushku (Faith Lehane)
Buffy was not the only Slayer as there was also Faith, the major TV role of Eliza Dushku before playing a cheerleader in Bring It On, leading two Fox sci-fi series (Tru Calling and Dollhouse), lending her voice to a few animated DC movies and Marvel TV shows, and plenty of other memorable performances. The Geek Goddess last acted in a failed The Saint pilot reboot in 2017 and has since gotten married, had her first child (with baby number two now on the way), and, in 2018, revealed that a stunt coordinator molested her on the set of True Lies in 1994. Dushku is not the only Buffy vet to come forward about the inappropriate and toxic behavior she has suffered in Hollywood.
Charisma Carpenter (Cordelia Chase)
Playing Buffy's high school rival-turned-ally against the supernatural Cordelia Chase was Charisma Carpenter, who also reprised the character as a series regular on Angel before joining the Veronica Mars cast for a season in 2005. Aside from playing Lacy in the Expendables movies, Carpenter was best known for recurring roles and guest appearances on other cult shows like Supernatural, Sons of Anarchy, and 9-1-1. However, she became a major point of conversation more recently when she accused Buffy the Vampire Slayer creator Joss Whedon for harassment on the series' set.
Amber Benson (Tara Maclay)
When Charisma Carpenter came forward about Joss Whedon's behavior, many Buffy the Vampire Slayer cast members spoke out in support, including Amber Benson, who played Tara - a witch with a romantic connection to Willow. After her character's demise in 2002, Benson would write and star in her directorial debut Chance (for which she also cast Buffy's James Marsters) and appeared in various other beloved TV dramas like Supernatural or Private Practice to name a few. Fans can still see her serving up scares in the many straight-to-video horror movies she has appeared in in recent years.
Danny Strong (Jonathan Levinson)
Another Buffy star who would find success behind the camera is Danny Strong, who had a unique arc evolving from dorky recurring character to prominent villain before joining the Gilmore GIrls cast in 2003 and later the Mad Men cast in 2010. The two-time Emmy-winner (for writing and producing the HBO movie Game Change) still acts, most recently on Disney+'s The Right Stuff series, but is much busier with the writing and producing, like on the upcoming miniseries Dopesick. He is also adapting Dan Brown's The Da Vinci Code sequelThe Lost Symbol, producing a Sugar Ray Leonard biopic, and working on an Empire spin-off series for Fox at the moment.
You know, plans for a Buffy the Vampire Slayer reboot a few years ago never materialized, but I think fans would argue a subsequent series may not quite live up to the inventive quality and energy of the original, and the cast is largely essential as to why. Looking back on our favorite Buffy the Vampire Slayer actors definitely makes me want to revisit the show again and, luckily, the series is streaming now on Hulu and Amazon Prime. See you in Sunnydale!
Your Daily Blend of Entertainment News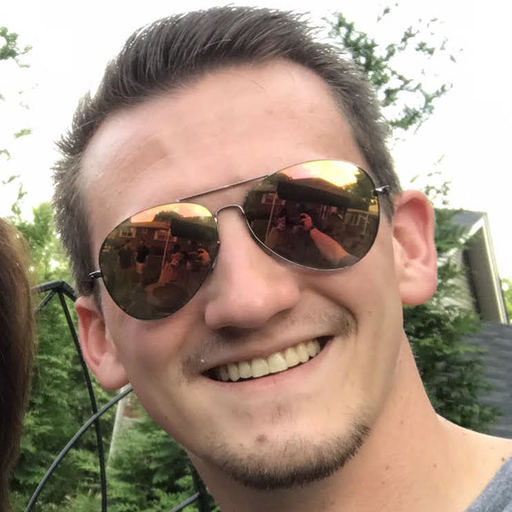 Jason has been writing since he was able to pick up a washable marker, with which he wrote his debut illustrated children's story, later transitioning to a short-lived comic book series and (very) amateur filmmaking before finally settling on pursuing a career in writing about movies in lieu of making them. Look for his name in almost any article about Batman.