Elizabeth Olsen: What To Watch Streaming If You Like The WandaVision Star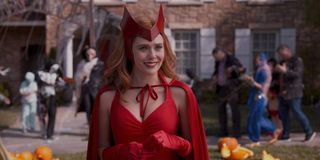 CinemaBlend participates in affiliate programs with various companies. We may earn a commission when you click on or make purchases via links.
WandaVision has taken over the hearts of viewers everywhere for its interesting take on the superhero genre, and mysteries that seem to go on for days. It has fans theorizing, tweeting, and talking about the new episode each week, becoming a hit within the first couple of weeks of its airing. While this show is the first step in a new direction for Marvel in general, none of WandaVision could have been possible without its main star, and that is Elizabeth Olsen.
Olsen, the sister of the famous Olsen twins that you might remember from Full House, has surprisingly not been around that long in Hollywood. Really only for the last decade did she begin to appear in films, but from there she launched a career for herself, starring in multiple movies and now, even having her own TV show. From Godzilla to Wind River, this is what you should watch streaming if you're a fan of Elizabeth Olsen.
Very Good Girls (Amazon Prime)
As one of her first feature-length films, Very Good Girls went relatively under the radar, but that doesn't mean that Olsen doesn't do an amazing job in it. The story revolves around two friends who end up falling for the same man, and drama ensues from there, creating a whirlwind of lies and deception all because of secrets kept locked away.
Olsen, who stars alongside Dakota Fanning in this independent film, shines with her co-star. The friendship that you see between the two feels real and organic, unlike chemistry that is often forced on movies or shows like this. With this being one of Olsen's first films, she rocks it, and shows what it's really like to be a true friend. Besides, the cast list in this – with Richard Dreyfuss, Demi Moore, and more – is enough to want to give this movie a shot.
Stream it Amazon Prime here.
In Secret (HBO Max)
For all you spicy lovers out there, In Secret is for you. Olsen takes on the role of Thérèse Raquin, a sexually repressed young woman who is trapped in a loveless marriage in the 1860s, wanting something new. She meets an alluring stranger, her husband's friend Laurent, and they end up engaging in an affair that has plenty of consequences and drama.
While the story does feel a bit familiar when it comes to most erotic tales that exist out there, the journey is still entertaining. The cast is very strong and offers some great performances, and it really shows the outcomes of what can happen when someone becomes unfaithful. Olsen does a great job showing off her range of abilities when it comes to acting considering most of her roles have been in the modern era, so it's neat to witness her take on something so different.
Stream it on HBO Max here.
Oldboy (Crackle)
Spike Lee has always been known to make some interesting movies, and Olsen decided that she'd give that a try when she signed on for Oldboy. In this neo-noir action-thriller film, we follow the tale of Joe, a man who is kidnapped and is forced to experience torture for the next 20 years of his life. Two decades later he is released – and he wants revenge.
Now, keep in mind that this is a remake of the South Korean film of the same name, so it's not original, but it's most certainly a fun one to watch, even if it's pretty close to the original film. Olsen does a great job in the role she was given as Marie Sebastian, and there are some twists and turns that do keep the story going consistently. It also stars Josh Brolin (Thanos) and Samuel L. Jackson (Agent Fury) in two completely different roles than their Marvel ones, so it's always cool to see how these three known Marvel performers act so differently.
Stream it on Crackle here.
Wind River (Amazon Prime)
This is personally one of my favorites that really separates Olsen from her Marvel persona. Wind River, starring Olsen and another Marvel co-star, Jeremy Renner (Hawkeye), tells the story of a U.S. Fish and Wildlife tracker/FBI agent, who is currently on the case to try and solve a murder that occurred on the Wind River Indian Reservation in Wyoming, one that spawns off plenty of mystery.
Not only do Renner and Olsen have fantastic chemistry in the movie, but the story is also genuinely so much fun to watch and explore as it occurs. I've been a murder mystery fan for years, and I'm always on the edge of my seat, trying to see the clues and where they connect. It almost feels like I'm there. It sort of reminds me of WandaVision in a way, because while the answers will be revealed at some point during the show, you get to have fun at the same time theorizing along with the characters. It's a great time all around.
Stream it on Amazon Prime here.
Kodachrome (Netflix)
I swear, Olsen really knows how to pick these films because I found myself crying while watching this surprisingly heartfelt Netflix drama. Kodachrome is about Matt, whose father (a photojournalist) is facing terminal cancer and his dying wish is that he has Matt go on a road trip with him to develop his father's last roles of Kodachrome film in the sole remaining lab before he dies.
It sounds sad, I know. When I first saw the synopsis of Kodachrome I was a bit scared this movie was just there to make me cry, but I found myself not only crying but smiling, laughing, and having a fun time. The road trip between Matt, his father, and the nurse reminds me of many road trips that I've had with my friends and family, where some moments are a lot of fun and others can be annoying but it's all about the journey, not the destination.
Olsen does a fantastic job of playing the nurse, Zooey Kern, and we get to see her thrive in a role that plays with your heartstrings. Ed Harris and Jason Sudeikis are also amazing as well, and their chemistry fits the tone of the film completely. I won't reveal the climax of the movie but get your tissues because you'll need them.
Stream it on Netflix here.
Drunk History (Comedy Central)
Everyone knows about Drunk History, but if you don't, here's a bare basics synopsis – people, mainly celebrities, get drunk and retell stories from history. Sounds simple, right? Except this show is so ridiculously funny. Olsen, who had a guest role as Norma Kopp in the Drunk History episode "Siblings" back in 2016, is part of the story of the Kopp Sisters, and the tale of the first female Sheriff in America, as retold drunkenly by Mike Still.
While it is only a guest role, Olsen is hilarious in it. The retelling of the sisters who took crimes against their families into their own hands is so funny – but told completely drunk – is so fun to listen to and watch, and Olsen performs the role perfectly, along with her co-stars. Comedy Central really lost a good one when they canceled this show in late 2020, but at least we can see the episodes live on in the online world.
Stream it on Comedy Central here.
Sorry For Your Loss (Facebook Watch)
This is an interesting entry because it's on a website that isn't really known for streaming, but Olsen rocks in this as well. Sorry For Your Loss is a web television series that covers the topic of death and how a struggling widow and her family are trying to come to terms with the unexpected loss of her husband.
Olsen, in the main role, really challenges the lengths to which she can go. We see into the mind of someone who is mourning, what goes through their head, and the slow rebuilding process after someone in your life that you're close to passes away. It's a topic that feels like it's rarely covered in media because most shows and movies tend to gloss over the grieving period of a loss, but Sorry For Your Loss really shows what it's like, and all the ups and downs.
It's a shame that it only lasted for two seasons, but it's a real hidden gem that everyone, especially fans of Olsen, should see. She was nominated for a Critics Choice Award for her performance, so it's definitely worth the time to watch.
Stream it on Facebook Watch here.
The MCU Movies Where She Plays Wanda Maximoff (Disney+)
Well, I mean, obviously.
Arguably, portraying Wanda in the Marvel Cinematic Universe is what made Olsen a household name. Taking on the role of Scarlet Witch, one of the most powerful Avengers in all of Marvel history, is a scary business, but Olsen has done a spectacular job, so much so that now she has her own TV series with Vision.
For her origins, Olsen appears in Avengers: Age of Ultron, where we get to see her portray Wanda as the villain against the Avengers, showing off what her powers can do until she switches sides near the end. In Captain America: Civil War, we get to witness a different side of the witch, and further demonstrations of the damage her powers can do. In Avengers: Infinity War and Avengers: Endgame, we get to see her at her most powerful yet when she could easily take down Thanos.
Scarlet Witch is a fun character, that is for sure, and Olsen portrays the role so well it's hard to even distinguish her from it. It makes me want to binge-watch all the Marvel movies again just to see her – be right back. turns on Disney+
Stream them on Disney+ here.
Godzilla (Rental)
Ah, the classic monster movie. I actually loved this take on Godzilla, the famous monster that wreaks havoc wherever it goes. In this version, a son and father are suddenly swept up in the commotion that occurs when Godzilla rises from the sea in Japan to take on two monster adversaries that threaten the survival of humanity, all creating chaos across the world.
Olsen has already shown her skills when it comes to being in action movies, so it's not a surprise that she shines in this role as well. She even has a reunion with Aaron-Taylor Johnson, who originally played her twin brother, Pietro, in Avengers: Age of Ultron.
Their characters in this film are married and it's a little strange for fans of their family dynamic in the Avengers movies, but their chemistry is still amazing together in Godzilla. The film has two sequels – one that released in 2019 and one that is coming out this year, so it's a clear-cut winner in action films out there.
Rent it on Amazon here.
WandaVision (Disney+)
Come on, I have to put this here. It's the reason why you're here, is it not?
If you, for some reason, haven't seen WandaVision, you should watch it. Not only is it a return of Scarlet Witch, but we also get to see her at her most powerful. This woman can literally manipulate realities, something we had never seen before in the Marvel universe, which shows how serious of a threat the young woman truly is.
Olsen is absolutely astounding as Wanda, showing off some real emotional depth to an otherwise not-that-much-explored hero before this, and the mystery of what is happening is so intriguing.
Really, it's worth all the hype it is getting. Watch it!
Stream it on Disney+ here.
With how much amazing work Olsen has done. I'm sure we will see plenty more entries from her in the coming years, including her next take on Wanda in Doctor Strange in the Multiverse of Madness coming in 2022.
What are you looking forward to from Elizabeth Olsen?
Your Daily Blend of Entertainment News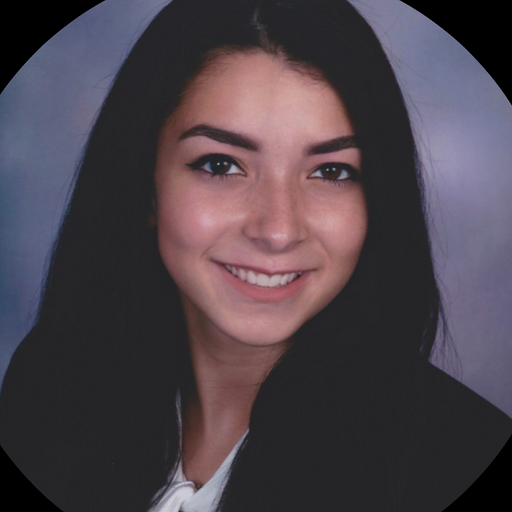 Big nerd and lover of Game of Thrones/A Song of Ice and Fire. Will forever hate season eight. Superhero and horror geek. And please don't debate me on The Last of Us 2, it was amazing!