Steam Now Available For Linux; Steam Sale Commences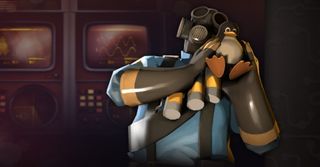 Steam has had a lot of detractors over the years, some have given up and given in while others have stood firm. One thing that no one can deny is that whether you like or hate Steam it offers a very user-friendly service with software titles made available at amazing prices. Well, Valve has officially extended those great sales and services to Linux users starting today.
Steam's client is available right now from the Ubuntu Software Center at this very moment, and the sooner you grab the client the better it will be for you, especially considering that from now up until February 21st there will be a 50% - 75% off sale on all the available games in Steam for Linux.
David Pitkin, Director of Consumer Applications at Canonical commented about the release of Steam for Linux, saying...
This marks a huge step forward in third-party software applications showing greater variance and support for OS platforms outside of Windows. This will probably make a few Microsoft execs sweat in their patent leather business shoes.
What's more is that in addition to the massive sale on all of the games made available for Linux via Steam, Valve has also announced that those who play Team Fortress 2 on Linux will receive a free in-game item...Tux, the penguin mascot for Linux.
Alen Ladavac, CTO of Croteam, the same minds behind the widely popular Serious Sam games, mentioned that...
That is huge, indeed.
You can grab the Steam client right now from the official Ubuntu Software Center.
If this news has piqued your interest in Linux, feel free to learn more about the OS by visiting Linux.com.
Your Daily Blend of Entertainment News
Staff Writer at CinemaBlend.
Your Daily Blend of Entertainment News
Thank you for signing up to CinemaBlend. You will receive a verification email shortly.
There was a problem. Please refresh the page and try again.