Bruce Campbell And 12 Other Iconic Horror Movie Actors, Ranked
Who reigns supreme in horror movie royalty?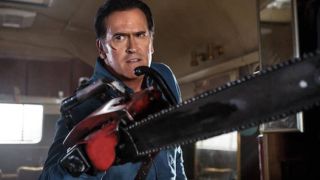 (Image credit: Starz)
Ask any casual moviegoers who they would choose as their favorite horror movie villain and they will likely provide you with an answer without hesitation, but challenge them to name the actor played the character, and you might have them stumped. Die-hard fans of horror movies, however, celebrate horror movie actors such as Bruce Campbell or Jamie Lee Curtis (to name a few) just as passionately as the villains or victims they portray on screen, but who among them is truly the most iconic is a debate more fierce than the titular conflict in Freddy vs. Jason.
Well, I figured we could make an attempt to settle that argument (or at least give the debaters some food for thought) by ranking my own personal favorite Scream Queens and Scream Kings of all time based on their prevalence in the horror genre, acting ability, and the size and loyalty of their fanbase. I decided to keep the official list (ordered from really good to all-time best) at an appropriate quantity of 13.
13. Adrienne Barbeau
Adrienne Barbeau's movie career began with 1980's The Fog - her second collaboration with then-husband, writer and director John Carpenter - before working with other horror auteurs, like George A. Romero (1982's Creepshow) and Wes Craven (1982's Swamp Thing), made her into a cult icon whose instantly recognizable voice can be heard as the narrator of Tales of Halloween. Barbeau still contributes to the genre that made her famous, most recently on the anthology series American Horror Stories, and next in movies like Hellblazers and The Pitch-Fork.
12. Tony Todd
Co-starring in Hellblazers and The Pitch-Fork is Tony Todd, who recently appeared in Nia DaCosta's 2021 sequel to 1992's Candyman, to reprise the titular ghostly slasher - which he originated after taking over Duane Jones' role in Tom Savini's 1990 Night of the Living Dead remake. Having since starred in classics like the Final Destination movies or the more recent slasher throwback, Hell Fest, in 2018, and racking up a 240-credit career that is predominantly horror, Todd is easily one of the most beloved Scream Kings alive.
11. Doug Jones
Appearing in his own insane amount of credits with rarely ever showing his face is Doug Jones - a.k.a. Billy Butcherson in the Hocus Pocus cast, and most creatures you see in a Guillermo del Toro movie (i.e. Pan's Labyrinth and The Shape of Water), to name just a few. This master of disguise (and master contortionist) has given audiences new appreciation for the movie stars who stay hidden in plain sight.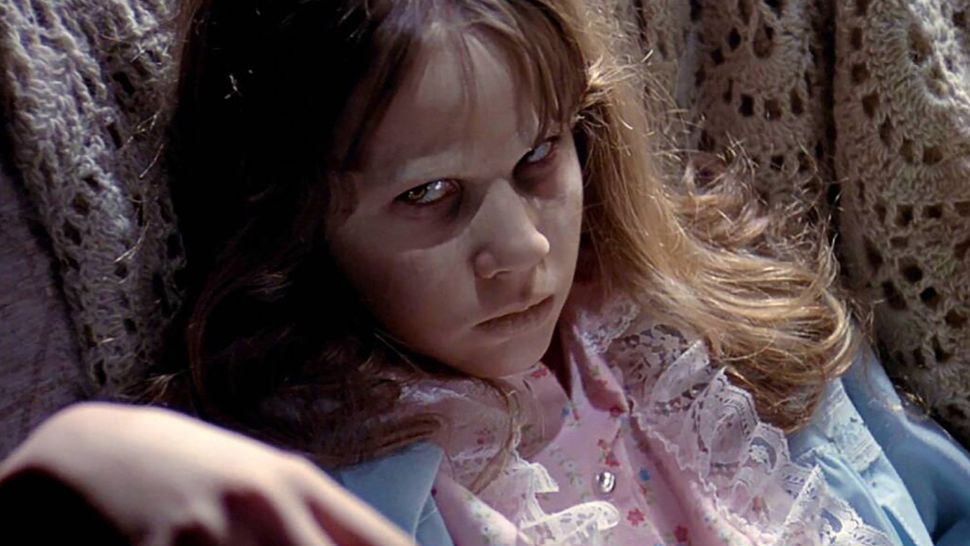 10. Linda Blair
Speaking of acting under heavy makeup, Linda Blair gave a rare, Oscar-nominated performance as the possessed Regan MacNeil in 1973's The Exorcist at only 14 - forever associating herself with one of the scariest and best horror movies ever. She would revisit the role twice - in the 1977 sequel Exorcist II: The Heretic and 1990's spoof Repossessed, with Leslie Nielsen - and starred in several other favorites (like 1981's Hell Night and the original Scream) continuing to insure herself as horror royalty.
9. Christopher Lee
Also known for revisiting a famous role multiple times is Sir Christopher Lee, who (along with his frequent co-star, Peter Cushing) essentially became the face of Hammer's gothic dramas by playing its iterations of Frankenstein's Monster or the Mummy, before originating other iconic roles in the likes of Horror Express or The Wicker Man (the original from 1973). When he passed away in 2015 at 93, his most cited characters in memoriam might have been Saruman in The Lord of the Rings movies, or Count Dooku from the Star Wars movies , but to those who knew him best, he will always be their Dracula, whom he played ten times, beginning with 1957's Horror of Dracula.
8. Bela Lugosi
Of course, the first image most associate with Dracula is the dagger-eyed, Romanian-born Bela Lugosi in Universal's 1931 classic, that immediately made him a horror icon. Before giving his final performance in Ed Wood's infamous 1957 sci-fi flick Plan 9 from Outer Space, he even became a part of Universal's Frankenstein franchise as Ygor, and as the Creature himself in the 1943 crossover Frankenstein Meets the Wolfman.
7. Boris Karloff
Of course, the first image most associate with Frankenstein's Monster (not Dr. Frankenstein, to be clear) is Bela Lugoi's frequent co-star Boris Karloff, in Universal's 1931 classic that immediately made him a horror legend. He also played the titular villain of 1932's The Mummy, and even got to portray the reversal of his best known role as a descendent of Dr. Frankenstein in Frankenstein 1970. His booming voice later became well-known among a young demographic for the 1966 animated special How the Grinch Stole Christmas! as both the narrator and the voice of Dr. Seuss' curmudgeonly creation.
6. Barbara Crampton
While not a household name like Boris Karloff or Bela Lugosi, Barbara Crampton has just as much notoriety in the horror community as either of them for a career that is defined by, practically, all distinguished horror subgenres. From gross-out body horror in H.P. Lovecraft adaptations Re-Animator and From Beyond, the fun B-movie schlock in Chopping Mall, or clever home invasion thrills in You're Next, she has literally done it all and, now in her 60s, she is far from finished, having recently appeared in a few Shudder movies (including Jakob's Wife), the platform's Creepshow TV series, and a new zombie video game called Back 4 Blood.
5. Robert Englund
Video games also appear on Robert Englund's filmography, including 2011's Mortal Kombat, in which he reprises Freddy Krueger from the A Nightmare on Elm Street movies. Chewing the scenery for years as the badly burned, razor-gloved boogeyman would lead to a career of more blood and guts than you could ever dream of. In other words, Englund has also done it all when it comes to horror and still continues expand on his prevalence there to this day, such as joining the cast of Stranger Things Season 4 being one of his coolest new ventures.
4. Sigourney Weaver
While Robert Englund is, admittedly, not known for much outside of horror, Sigourney Weaver is known for plenty more, but the first of her three Oscar nominations was for playing the undisputedly badass Ellen Ripley in 1986's Aliens - the action-packed sequel to Alien. The 1979 sci-fi slasher skyrocketed her to the A-list, making her appearances in further thrillers like The Village, The Cabin in the Woods, or A Monster Calls all the more crowd-pleasing. Weaver is once again playing Dana Barrett in Ghostbusters: Afterlife, proving she is always game to return to the genre that made her one of Hollywood's most powerful stars.
3. Vincent Price
Another horror icon known to employ a healthy sense of variety is Vincent Price, who became one of the genre's most famous faces in the 1950s for major roles in the original versions of House of Wax, The Fly, and House on Haunted Hill, as well as several Edgar Allan Poe adaptations. "The King of Grand Guignol" later had the honor of "rapping" in Michael Jackson's "Thriller," and narrating a 1982 short film called Vincent (about a boy obsessed with the actor himself) which was written and directed by Tim Burton, who would cast him in Edward Scissorhands: his final theatrically released film.
2. Bruce Campbell
No one has deserved to inherit the B-movie "King" title from Vincent Price like Bruce Campbell - co-producer and "final man" of the Evil Dead movies, who went on to be the ultimate horror movie hero in several more creepy and cheesy classics like Bubba Ho-Tep or My Name is Bruce (which he directs and plays himself in). Fans were saddened to see Campbell retire the Ash Williams character after Ash vs. Evil Dead's cancellation, but he is reprising the chainsaw-handed Deadite killer in the upcoming Evil Dead video game and is producing Evil Dead Rise, the franchise's latest installment, with Sam Raimi.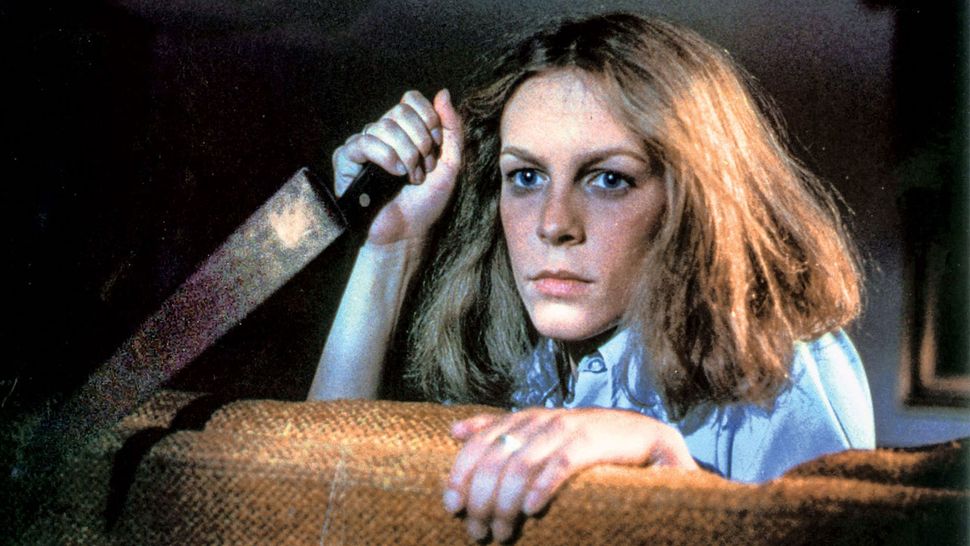 1. Jamie Lee Curtis
Also producing (and starring in) the newest installments of her flagship franchise is Jamie Lee Curtis, whom I previously called the all-time greatest horror Scream Queen. But, I also feel she is most qualified to be the all-time greatest horror movie actor, in general, since her debut role as Laurie Strode in 1978's Halloween set the modern precedent for great acting in horror movies. Despite confessing to not necessarily loving the genre, it still cannot get enough of her, which she seems proud of, especially considering her upcoming directorial debut, Mother Nature, is a Blumhouse-produced thriller.
Before we go, let's take a look at some honorable mentions of horror royalty who nearly made the cut.
Honorable Mentions
Anthony Perkins - Psycho (1960)
Heather Langenkamp - A Nightmare on Elm Street (1984)
Duane Jones - Night of the Living Dead (1968)
Dee Wallace - The Howling (1981)
Kane Hodder - Friday the 13th movies (1988- 2003)
Lin Shaye - Insidious (2011)
Well, long live the King and Queen of horror, who I am surprised have never appeared in a movie together. (Make it happen, Hollywood!) Of course, naming Bruce Campbell and Jamie Lee Curtis the ultimate in horror movie royalty is just one opinion among the many others that make the genre so wonderfully versatile. Whether it is slashers or ghost stories, there is always something different for everyone to enjoy, especially when their favorite actor is in the lead.