What The Hocus Pocus Cast Has Been Up To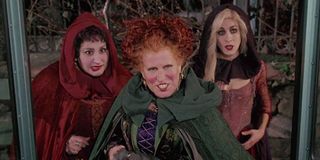 While many would agree that (most) Christmas movies are best when reserved for the Christmas season, if you ask me, of all the films set on holidays, Halloween movies are the one kind that can be enjoyed all year long. Just ask any Disney+ subscriber you know how many times they have streamed Hocus Pocus since it launched in November 2019. Include yourself in that pool, too, and make sure to be honest.
But, hey, no need to worry because there is no shame in repeat viewings of one of the most celebrated movies in the realm of both Disney nostalgia and cinematic celebrations of All Hallow's Eve in history. In fact, it appears that a sequel to Hocus Pocus is in development almost three decades since the original - in which three children accidentally resurrect a trio of legendary witches in Salem - was first released. Can you picture Max Dennison, his sister Dani, and love interest Allison battling the Sanderson Sisters now as adults?
You might be not be able to, come to think of it, if you have not been keeping up with the main Hocus Pocus cast and their subsequent career efforts. Well, since Hocus Pocus 2 seems to really be more than just a bunch of "hocus pocus" after all, let us prepare take a look at the biggest stars of the 1993 family classic and what magic they have been conjuring onscreen or even offscreen, starting with the most wicked witch of them all… in the Disney catalog, that is.
Bette Midler (Winifred Sanderson)
She plays one vile, treacherous villain, but Bette Midler is truly one of the most talented and celebrated stars of the stage and screen with multiple nominations and wins from every major award you could think of. She followed up Hocus Pocus by playing herself on sitcoms like Seinfeld and The Nanny, made enemies with one of her Sanderson Sisters in The First Wives Club, had her own short-lived, self-titled sitcom in the early 2000s, and more recently played real-life activist Bella Abzug in The Glorias. In addition to reprising Grandma in the upcoming The Addams Family 2, Bette Midler also seems ready to bring Winifred Sanderson back from the dead for a new installment.
Sarah Jessica Parker (Sarah Sanderson)
The Sanderson Sister antagonized by Bette Midler in 1995's The First Wives Club was Sarah - played by a then 27-year-old Sarah Jessica Parker in Hocus Pocus. Her defining role, which won her two Emmys and four Golden Globes, was Carrie Bradshaw on the HBO hit Sex and the City 1998-2004, which she reprised in two feature-length spin-offs, and later found a way to return to her dancing roots by producing the series City.Ballet for AOL. The now 55-year-old actress, and wife of Matthew Broderick, more recently received praise for the another HBO dramedy, Divorce, with Thomas Haden Church as her onscreen ex.
Kathy Najimy (Mary Sanderson)
One of the more underrated performers from Hocus Pocus and comedy in general, I believe, is Kathy Najimy, who reprised her role as Sister Mary Patrick in Sister Act 2: Back in the Habit the same year she played the brighter than Sarah, but still quite dim, Mary Sanderson. Perhaps her best known role is the voice of Peggy on King of the Hill, which she starred on at the same time as shorter-lived fashion industry-based sitcom Veronica's Closet, but most of her appearances since have been recurring TV roles, like on HBO's political satire Veep, or additional voice work, like in Wall-E or her reprisal of Mary Sanderson on Robot Chicken.
Omri Katz (Max Dennison)
The peak of Omri Katz's popularity as an actor is, undoubtedly, playing Max Dennison - the virgin who lit the Black Flame candle - but he is still remembered by some for his earlier role on primetime soap opera Dallas in the late '80s and early '90s and as the lead of Twin Peaks-esque kids show and cult classic Eerie, Indiana. Following guest spots on Freaks and Geeks and General Hospital, Katz would retire from acting in the early 2000s, but has been sure to acknowledge the fanbase he acquired from Hocus Pocus by participating in recent cast reunions. These days, he makes a living running the cannabis culture business, The Mary Danksters.
Thora Birch (Dani Dennison)
You might not have realized Thora Birch is still acting decades after playing Max's spunky sister at 11 years old, which led to more mature films like Now & Then, the Academy Award-winning American Beauty, and her Golden Globe-nominated performance in Ghost World opposite Scarlett Johansson. She would also take on spookier circumstances than Hocus Pocus, most notably her recurring role as a leading member of the Whisperers on Season 10 of The Walking Dead. That same year, in 2019, Birch appeared in the critically acclaimed The Last Black Man in San Francisco, so do not be so quick to wonder what happened to Dani Dennison when she has been right under your nose this whole time.
Vinessa Shaw (Allison)
The same goes for Vinessa Shaw, who is now 44, but has barely aged a day since she played Max's classmate and crush Allison. Like her Hocus Pocus co-star Thora Birch, Shaw would quickly go take on more adult-oriented content, including playing a sex worker in Stanely Kubrick's Eyes Wide Shut, as well as roles of a scarier variety, like 2006's The Hills Have Eyes remake or the 2017 Netflix original psychological thriller Clinical. Also, be sure to look out for her next time you watch 2010 western 3:10 to Yuma, Steven Soderbergh's Side Effects, or Season 2 of the hit Showtime drama Ray Donovan with Liev Schreiber.
Sean Murray (Thackery Binx)
You know, there was a moment during my recent rewatch of Hocus Pocus when I thought that Thackery Binx was played by Devon Sawa of Casper and Final Destination fame until I discovered it was Sean Murray. Though, to be fair, the 43-year-old actor, who first broke into cinema opposite Robert DeNiro and a young Leonardo DiCaprio in This Boy's Life, looks almost nothing like he did in 1993. The older brother of One Tree Hill star Chad Michael Murray has since found steady work in television, in a recurring role on JAG before becoming a series regular on NCIS as cybersecurity specialist Timothy McGee.
Jason Marsden (Thackery Binx - Cat Voice)
Sean Murray was actually not the only one in Hocus Pocus to play Thackery Binx, whose immortal cat form is actually one of many notable voice acting roles of Jason Marsden (no relation to James, in case you were wondering). While you may have seen his face on '90s sitcoms like Boy Meets World, Full House, and Step By Step, his voice is probably a bigger part of your childhood than you realize, having played Max Goof in A Goofy Movie and its sequel, Haku in the English-language version of Spirited Away, and countless animated movies and TV shows based on both DC and Marvel comics. In 2020, he began hosting The Mars Variety Show - a tribute to live performance series of the '60s and '70s he created and streams through YouTube.
Amanda Shepherd (Emily Binx)
There is only one actress, however, who played Thackery Binx's ill-fated sister Emily in Hocus Pocus' dark opening and bitter sweet finale, but not the one some previously assumed. While the role was credited online for years to Jodie-Amy Rivera (who was merely an extra), the role was actually the first and last for Amanda Shepherd, who is more recently a Malibu realtor who moonlights as a musician, according to an interview with Cosmopolitan in 2015. Shepherd does take pride in still getting recognized for the Disney role, which she proved by appearing in Freeform's 2018 TV special celebrating the film's 25th anniversary.
Doug Jones (Billy Butcherson)
If you failed to recognize Doug Jones in a crowd, he would probably understand since the distinctly limber and chameleonic actor has rarely played a role allowed him to show his face - a reputation that essentially began by playing friendly zombie Billy Butcherson in Hocus Pocus. It is his many, many collaborations with Guillermo del Toro (including Abe Sapien in the Hellboy movies, two roles in Pan's Labyrinth, and the Amphibian Man in the Oscar-winning The Shape of Water) that made him an influential icon in the craft of hiding in plain sight. Jones currently has a starring role as Saru on the CBS All Access exclusive Star Trek: Discovery and will play Count Orlok in a remake of Nosferatu, which is now in post-production.
Garry Marshall (Devil)
One of the funniest bits in Hocus Pocus is when the Sanderson Sisters mistake a middle-age man dressed in a devilish Halloween costume as their "master." This was a cameo by actor and filmmaker Garry Marshall, who had previously directed Better Midler's 1988 film Beaches, Julia Roberts in 1990's Pretty Woman and, later, Anne Hathaway's The Princess Diaries movies. In 2016, the final year of his life, Marshall produced and guest starred on a series reboot of The Odd Couple and directed Mother's Day, the last of his holiday-themed rom-coms, before passing away from pneumonia at 81.
Penny Marshall (The Master's Wife)
Playing Garry Marshall's wife in Hocus Pocus (for reasons the world may never understand) was Penny Marshall, his real life sister. The former, Golden Globe-nominated star of Happy Days spin-off Laverne & Shirley would later follow in her older brother's footsteps with a very successful, if not relatively brief, filmmaking career that ranged from fantasy comedies like Big to historical dramas like A League of Their Own - both of which starred Tom Hanks. Even after giving up directing, Marshall would continue to act every once in a while until her death in 2018, due to complications with diabetes, at the age of 75.
What do you think? Was it a little too weird to you seeing the Marshall siblings play a couple in Hocus Pocus, or is that actually far from your own personal problems with the film? Let us know in the comments and be sure to check back for additional information and updates on the legacy of Disney's beloved Halloween tradition, as well as even more inside looks into the careers of your favorite movie and TV show cast members, here on CinemaBlend.
Your Daily Blend of Entertainment News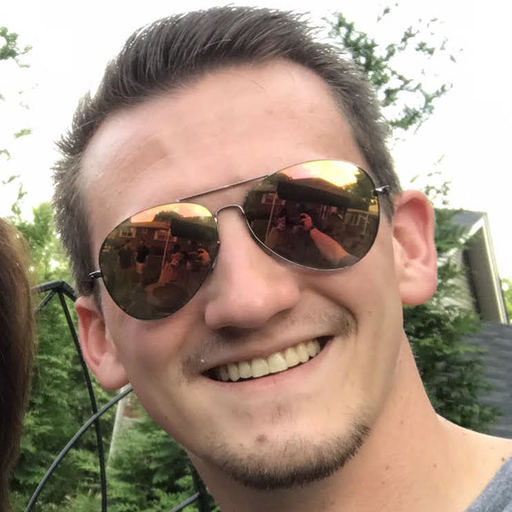 Jason has been writing since he was able to pick up a washable marker, with which he wrote his debut illustrated children's story, later transitioning to a short-lived comic book series and (very) amateur filmmaking before finally settling on pursuing a career in writing about movies in lieu of making them. Look for his name in almost any article about Batman.