Wolverine 3: What We Know So Far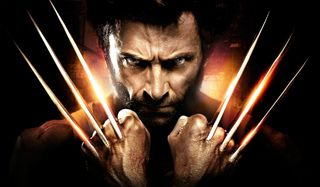 It's tough to write, let alone even comprehend, that Hugh Jackman's tenure as Wolverine is close to coming to an end. But the Australian has already confirmed that Wolverine 3 will be the last time that he dons the famous claws and sideburns.
It is kind of understandable, considering that Wolverine 3 will mark the eighth time that Hugh Jackman has played Logan over the course of the last 17 years. Obviously this means that Hugh Jackman has no option but to go out in spectacular fashion.
But with the Wolverine 3 release date now less than a year away, we're still a little in the dark about who will be joining Hugh Jackman in the film, its rating, and when production will actually begin. So, what better time to lay out everything that we know about Wolverine 3, and try and figure out what's going to feature in the latest adventure for everyone's favorite mutant?
What Is The Wolverine 3 Release Date
Currently Wolverine 3 is pencilled in for a March 3, 2017, release date. This could be pushed back, though, if there are any problems with its production, but I'll speak more about that later. What sort of box office reaction can 20th Century Fox expect for Wolverine 3? Well if 2016 is anything to go by, then they could be on to a winner. 20th Century Fox is still ruffling through receipts for the $750 million-plus grossing Deadpool. This blockbuster managed to gross this sum despite being released in February, which is usually considered a cinematic wasteland. Meanwhile, Batman V Superman: Dawn Of Justice kick started the 2016 summer blockbuster season earlier than usual with its March 25 release, and it has even managed to overcome mediocre reviews to already take in over $686 million in less than two weeks. This proves that a March 3 release date could be lucrative for Wolverine 3, especially since there are currently no scheduled releases for the weekend before. However, its returns could be quickly stagnated, as it will be followed the week after by Kong: Skull Island, while Baby Driver, Beauty And The Beast, Knights Of The Roundtable, and Power Rangers will each follow before the end of the month.
What Is The Wolverine 3 Rating
Another way that Wolverine could be inspired by the release of Deadpool is with its rating. 20th Century Fox was so nervous about allowing Deadpool to be R-rated that they reduced its budget to just $58 million. Which is a pittance when it comes to a superhero film. Obviously,Deadpool went on to monumentally prove these naysayers wrong. And, the repercussions from its success could be huge for the superhero genre. In fact, there have been several rumors already that 20th Century Fox is willing for Wolverine 3 to follow in Deadpool's foot steps and be released as an R-rated film. Speculation first began in February when a pamphlet at the New York Toy Fair, reportedly distributed by Fox, insisted that the film would be rated R. A week later it was alleged by The Hollywood Reporter that Michael Green's script for Wolverine 3 possessed a level of violence and foul language that means the film is almost guaranteed to receive such a rating. Rather than being in response to Deadpool's box office haul, though, it's believed that Fox had been planning a more mature film before February. However, it clearly helped to validate their decision.
What Is Wolverine 3 About
It's been widely speculated that Wolverine 3 will take at least some inspiration from "Old Man Logan" which was released back in 2008 after being written by Mark Millar and drawn by Steve McNiven. "Old Man Logan" revolves around an older Wolverine who has, long ago, renounced his violent habits. Wolverine then travels around the United States and deals with a variety of Marvel villains. Which would be a wonderful way to bring Hugh Jackman's tenure to a well-rounded conclusion. However, it's likely that Wolverine 3 will only partly be inspired by this story as Marvel Studios owns most of the characters that are included in "Old Man Logan". What Hugh Jackman has confirmed is that Wolverine 3 won't take place in an X-Men time that we've already seen, while he has also insisted that it "does draw on some comic book stuff." Meanwhile, just earlier this week, Hugh Jackman was asked by MTV International whether Wolverine 3 would revolve around the "Old Man Logan" comic-book, but he refused to either confirm or deny this speculation. Instead he just revealed that he has read that specific series. In fact, he admitted that he's pretty much leafed through all of the Wolverine comics at this point, before then adding, "It would be no fun if you knew what it was all about." The bloody tease.
The Director
While it sounds like Wolverine 3 might be undergoing some rather big changes when it comes to its content, there is still going to be one constant as director James Mangold is once again in the hot-seat for the potential blockbuster. The Cop Land, Girl, Interrupted, and Walk The Line writer and director helmed 2013's The Wolverine. Both a critical and box office improvement on X-Men Origins: Wolverine, it's little surprise that James Mangold has been kept on for another stab at the character. In fact, James Mangold has been on board for Wolverine 3 since its predecessor was released. As far back as 2013, Hugh Jackman confirmed that he'd been talking with the director about ideas for the film, while James Mangold previously insisted (via Screen Rant) that if he was involved it would once again be character-centric rather than a huge over-the-top superhero blockbuster. Other than that, he's kept him mouth firmly shut about what we can expect.
Filming
Usually studios like to give themselves quite a bit of time to shoot big-budget films so that they can go back in for re-shoots to slightly adjust some issues, and so that they have enough time to conduct the lengthy post-production process and add special effects. Which is why it's slightly concerning that shooting on Wolverine 3 still isn't underway, despite the fact that we are now only 11 months away from its release. It's believed that Hugh Jackman, James Mangold and their large cast and crew will right this wrong at the end of this month when the film finally starts shooting in New Orleans and New Mexico on April 25. However there's also a good reason why it's taken so long for Wolverine 3 to get to production. That's because Hugh Jackman has previously insisted that he wanted the script to be perfect for his final outing as Wolverine. Obviously it has taken a little bit longer to reach this level of perfection. Which is understandable, considering that Wolverine 3 has, possibly, been partially adapted from an epic and gruesome comic book arc, which also happens to be one of the most popular to feature Logan.
Wolverine
First off, Hugh Jackman has suggested that we'll finally get to see Wolverine's beserker rage, which is when he puts his morals to one side and then really causes damage that he regrets later on. This could feasibly lead into him denouncing his violent ways, which is a main aspect of "Old Man Logan". But what we do know for certain is that Wolverine 3 will be the last time we'll ever see Hugh Jackman as the character. Probably. I mean it's impossible to say for certain. Why? Because not only is Hugh Jackman's popularity amongst X-Men fans still as fervent as at any point over the last 17 years, but the success of Deadpool means that the universe is currently thriving. Until we're told otherwise, though, let's just assume that this is the last we'll get to see Hugh Jackman as Logan, which is something that he confirmed back in July 2015 in the coolest fashion possible. Speaking about why he is walking away from Wolverine after 17 years, Hugh Jackman admitted that it just feels like it's the right time to do so, while proclaiming that the idea for Wolverine 3 is "the perfect way to go out." If Wolverine 3 is his final appearance as the mutant, then we can at least hope that he does make a cheeky cameo in this year's X-Men: Apocalypse. But what does Hugh Jackman's exit mean for the future of Wolverine in the X-Men universe? 20th Century Fox would almost certainly want the most iconic character from X-Men to return. Which would mean that Wolverine would be recast. A prospect that's just too hard to even consider right now. Thank the heavens then that Hugh Jackman is going to be joined by some old friends for his send off.
Professor X
Rather delightfully, Patrick Stewart has confirmed that he'll be returning as Professor Charles Xavier for a seventh time in Wolverine 3. However, while you have every right to be worried that he might just be making a tiny brief jaunt on screen like he did in X-Men Origins: Wolverine and The Wolverine, the English thespian has confirmed that he will be in a more prominent role this time around. Patrick Stewart confirmed back in August 2015 to Collider that he'd been approached to play a "very different Charles Xavier than the one we have seen before." This would fit in with the "Old Man Logan" speculation that has been swirling around, and it could see an older Wolverine paying a visit to his even older mentor as part of the plot. But, who else might Logan come across in the film? Well, it turns out, his biggest nemesis.
Sabretooth
Yep, that's right, Liev Schreiber has suggested that he will be returning as Victor Creed/Sabretooth in Wolverine 3. Hugh Jackman actually admittedlast year that fans on Twitter had deluged him with requests to bring Victor Creed back for his final outing. At the end of February, while at the Oscars, no less, the Spotlight actor not only confirmed that he had talked to Hugh Jackman about returning, but he also revealed that he finds the prospect of portraying an older Sabretooth as part of the "Old Man Logan" story "appealing." The return of Sabretooth is sensational news for X-Men fans. Sure, Liev Schrieber's appearance as the character came in the hugely mediocre X-Men Origins: Wolverine, but the actor still proved to be a impressive version of the mutant, who has rapid healing powers, razor-sharp fangs and claws, and superhuman senses. Allowing him to do so again in a genuinely good film is only fair, especially since Sabretooth is the total antithesis of Wolverine.
Additional Characters
So far, Wolverine 3's ensemble has only been boosted by the addition of Patrick Stewart's Professor X and Liev Schrieber's Sabretooth. But, we can expect further names from the X-Men franchise's storied past to be brought in, too. Especially if it sticks to the "Old Man Logan" structure. Who should be included, though? Well, since Wolverine was only introduced to the X-Men thanks to Anna Paquin's Rogue, her involvement would be special. As would an appearance by James Marsden's Cyclops, as the pair have a long and complicated history as love rivals for the affection of Jean Grey. But quite frankly anyone and everyone who has come into contact with Wolverine in 20th Century Fox's X-Men franchise would be welcome. Except for Ryan Reynolds' version of Deadpool from X-Men Origins: Wolverine, obviously. But that's a given.
So, that's everything we know right now about Wolverine 3. We'll keep you updated on any news as it comes along.
Your Daily Blend of Entertainment News
Thank you for signing up to CinemaBlend. You will receive a verification email shortly.
There was a problem. Please refresh the page and try again.